This post may contain affiliate links which may give us a commission at no additional cost to you. As an Amazon Associate we earn from qualifying purchases.
This refreshing and easy Limoncello and Orange Spritzer is a welcome, sunny treat. The limoncello and fresh orange juice make it refreshing and sweet.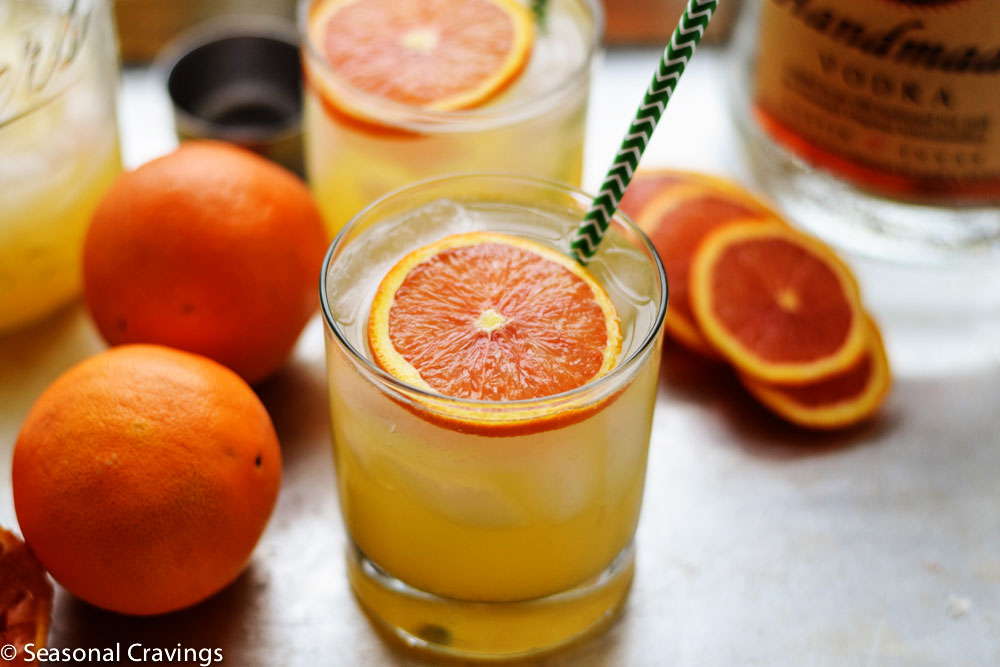 Do you have a bucket list?  I do and visiting the Amalfi Coast of Italy is on the top of my list. I want to sip this Limoncello and Orange Spritzer overlooking the blue waters of the ocean. Is that too much to ask  I want to go to the beach in Positano and hike the "Trail of the Gods." I want to sleep late and eat ricotta filled pastries and Italian croissants. I want to have an aperitif at 4:00 just because I can.  It's cold in D.C. right now, so the sooner the better. I'm ready for Spring to really bring the warm weather.
This cocktail is my attempt to bring a little sunniness to my world. It's bright and fresh tasting with all that yummy fresh orange juice and perfectly citrusy with the concentrated lemon flavor of the limoncello. Trust me, if this doesn't brighten your day, I don't know what will. Just close your eyes and pretend to be in Capri.

Limoncello and Orange Spritzer
Limoncello is made by steeping alcohol with lemon zest and lemon peel (pith removed). In fact, it's fairly easy to make your own. Check out PopSugar for directions. Apparently, once you try the homemade, you will never buy store bought again. I guess I'll put making homemade limoncello on my bucket list, too, and I'll let you know how it goes. But for now, I'm being lazy and this drink is all I need to be happy for the moment.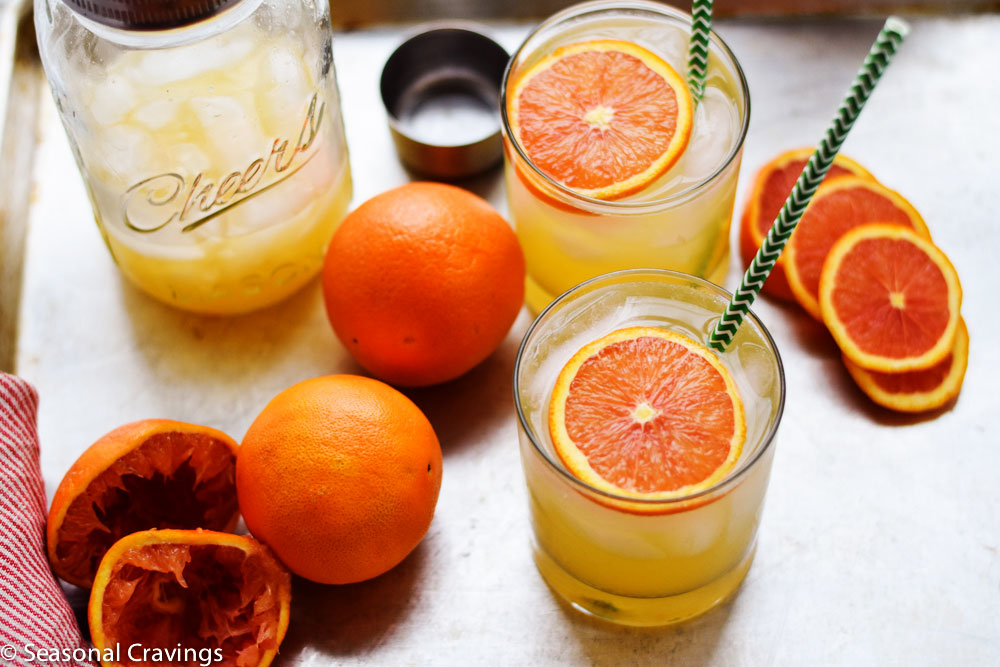 Limoncello and Orange Spritzer Recipe
Total Time: 10 minutes
Ingredients:
1 oz limoncello
1 oz vodka (I used Tito's)
juice from 1 orange (I used cara cara)
seltzer (I used mandarin orange)
ice
Method:
Put all ingredients except ice into a cocktail shaker.
Pour over ice.
Add simple syrup or honey if you need more sweetness.
Garnish with orange slices.
This drink would also be great with blood oranges instead of Cara Caras. I find blood oranges to be less sweet, but their color is gorgeous.
Author Bio: Seasonal Cravings
I am the blogger, photographer and chief taste tester at Seasonal Cravings. I am always on the lookout for easy, healthy and family friendly recipes.
Keep Mixing
Want more great drink recipes? Check out these links: