This post may contain affiliate links which may give us a commission at no additional cost to you. As an Amazon Associate we earn from qualifying purchases.
The inspiration for this maple bourbon apple pie recipe came from the idea of giving new life to traditional Thanksgiving and fall classics. The combination of molasses from the light brown sugar and maple syrup melt together to create a caramel sauce that coats the apples, making this apple pie recipe a show stopper. Brown butter makes the sauce silky smooth, and the addition of bourbon makes the flavors pop.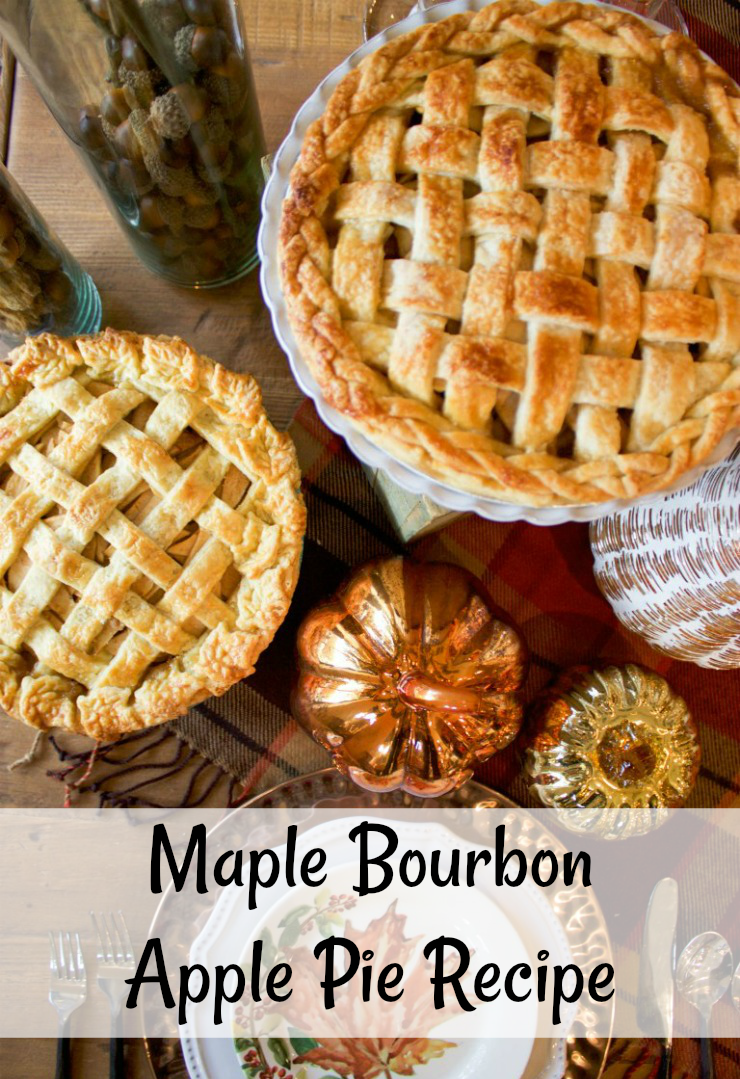 Maple Bourbon Apple Pie Recipe
Just like the addition of red and white wines to stew, braises, etc… the alcohol burns off leaving behind the aged-to-perfection flavors. When you cook with alcohol (wine, beer, spirits), make sure it is one you would actually want to drink. Your pie is only as good as the ingredients you use.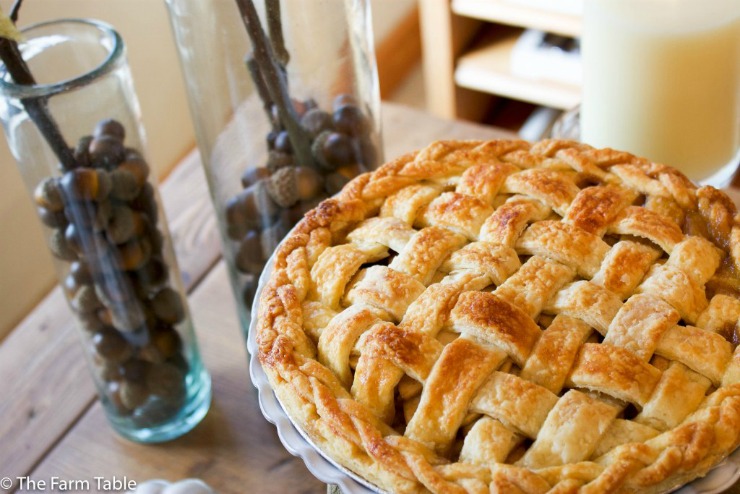 The Apple Filling
In this recipe I used a combination of Jazz and Granny Smith apples to capture both sweet and tart flavors. The secret is to use 4 sweet apples, and 3 tart apples. You can use whatever your favorite is. I am completely obsessed with Pink Lady apples, so generally that is my first choice for a sweet apple. But Gala could work nicely, as well. The most important thing is to use whatever is organic, fresh and available to you locally.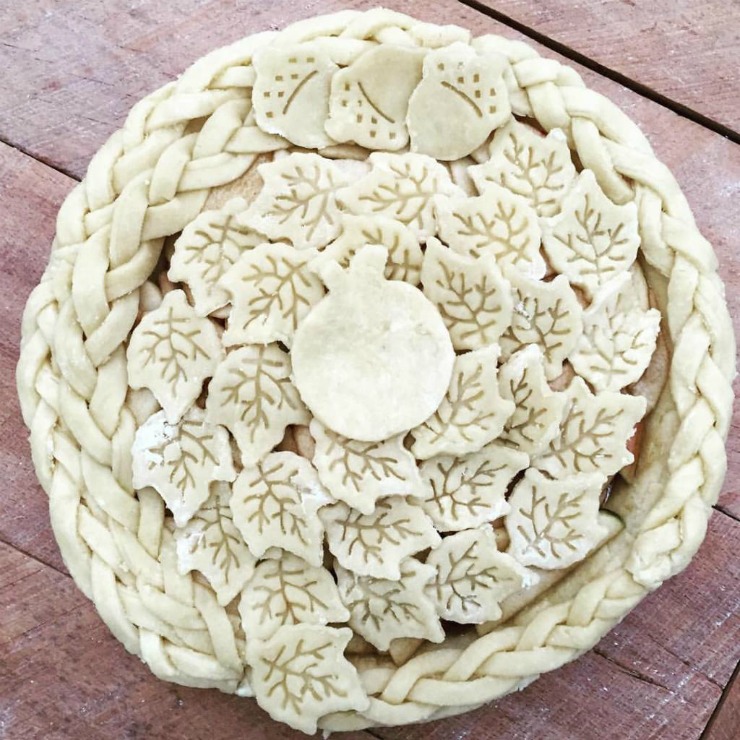 Pie Crust Design & Decoration
This could potentially be a two day process depending on how many details you are creating. Once you roll out your top crust dough, you have to let it chill at least 15 min on a parchment paper lined sheet tray.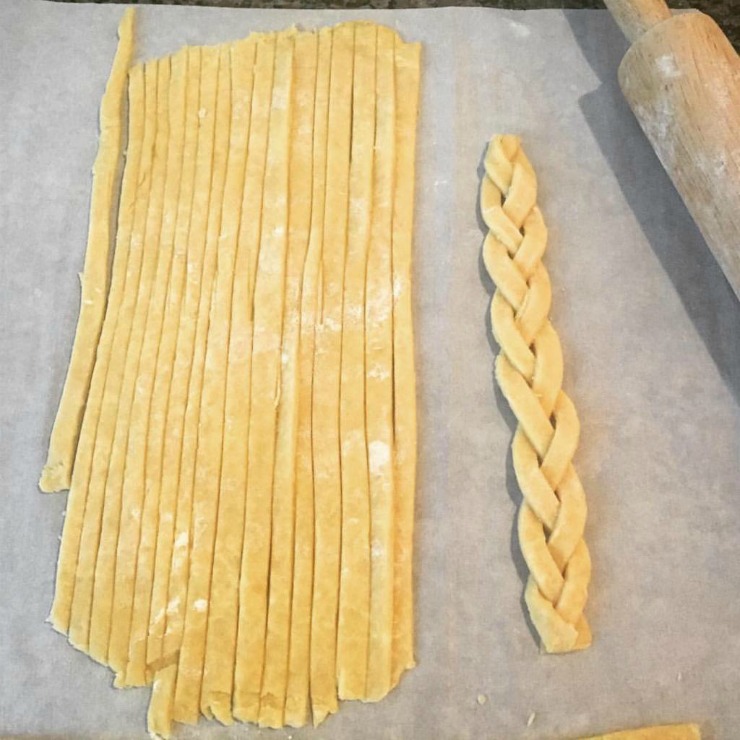 To create braids, use a sharp long knife and a ruler to score 1/4 inch marks in the dough. Cut them straight, then separate them into groups of three (use a bench knife or something similar for assistance moving). Pinch the top to begin the braid and cut off a clean edge at the bottom.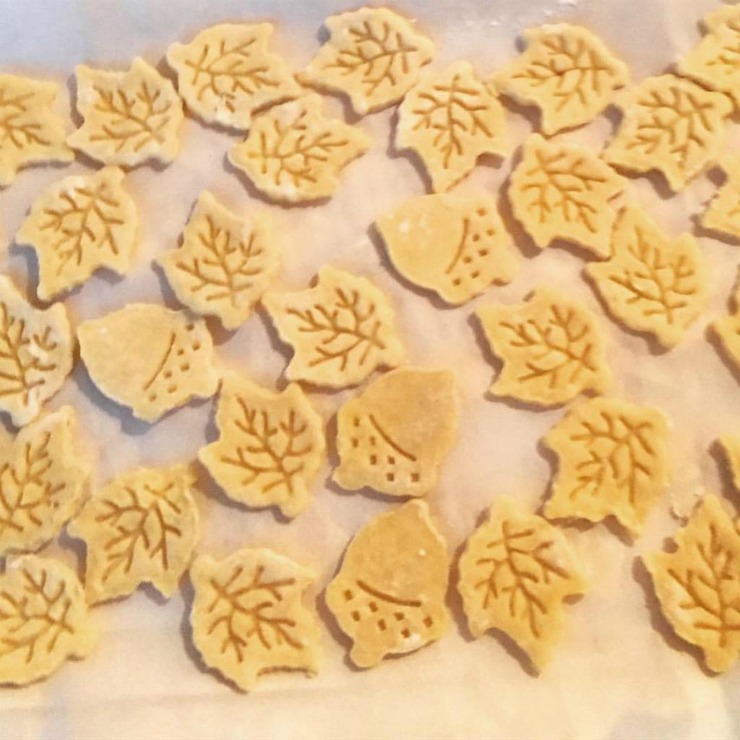 A good strategy is to make three pie crusts. Use one for braids, one for cookie cutter shapes and the smallest one for the pie plate. Rotate sheet trays so you can keep working while the other chills. Repeat chilling for 15 minutes at a time as needed.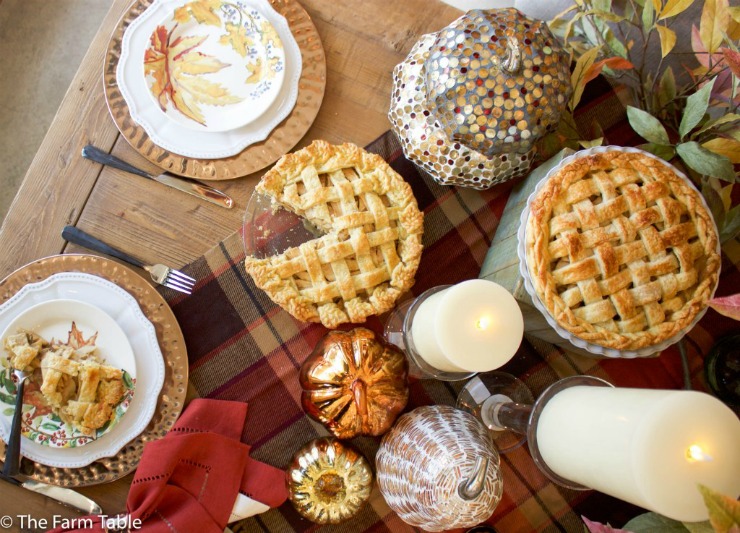 Prepare the top crust decorations up to 5 days ahead of time. Cover the sheet trays with plastic wrap and store in the refrigerator. When you are ready to bake the pie, all you will need to do is prepare the filling and assemble! Use egg wash as glue to hold on your designs.
*Tip: Press the fruit down firmly so that the crust doesn't sink when baking. Any air gaps will collapse in the oven.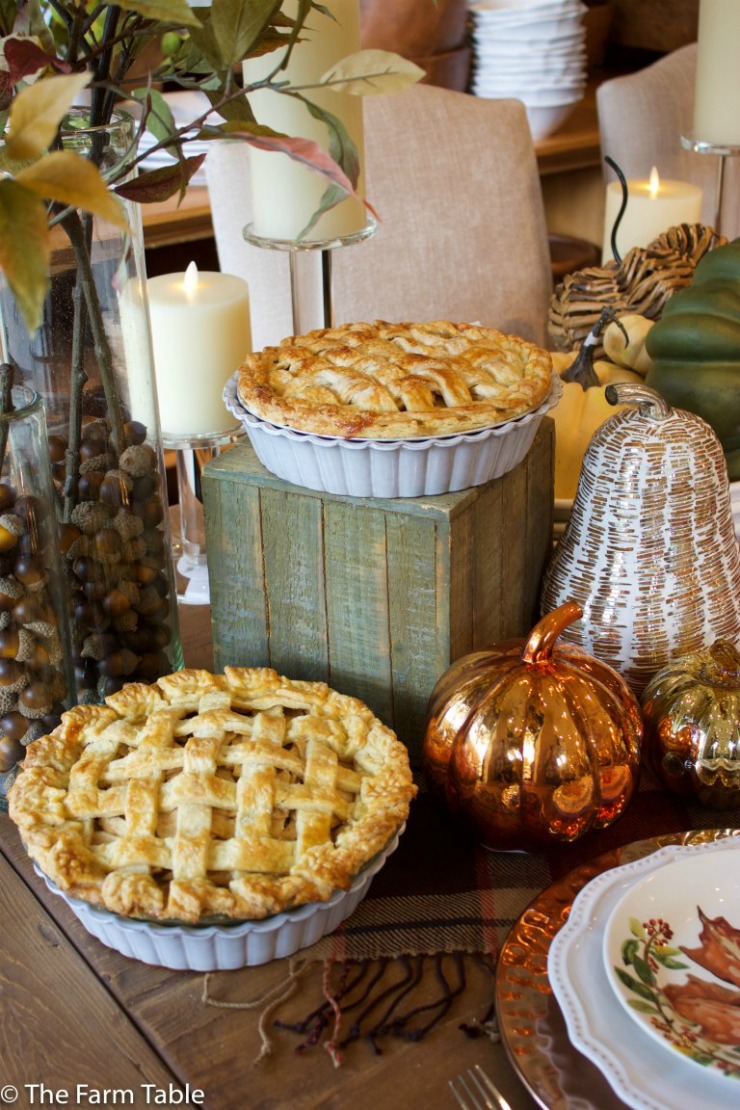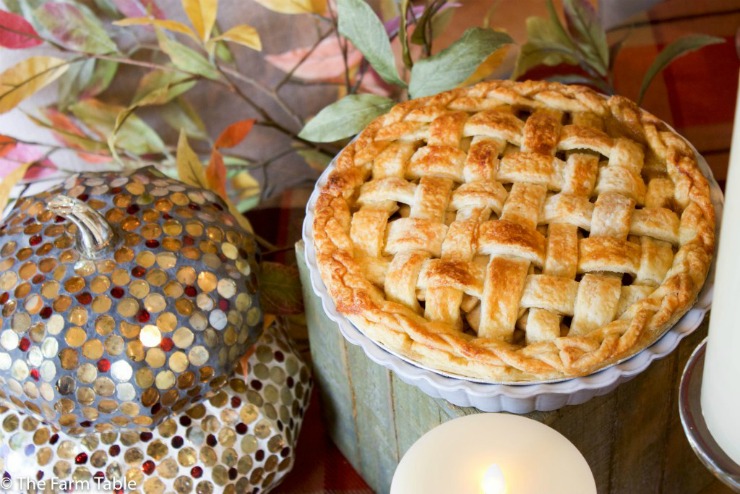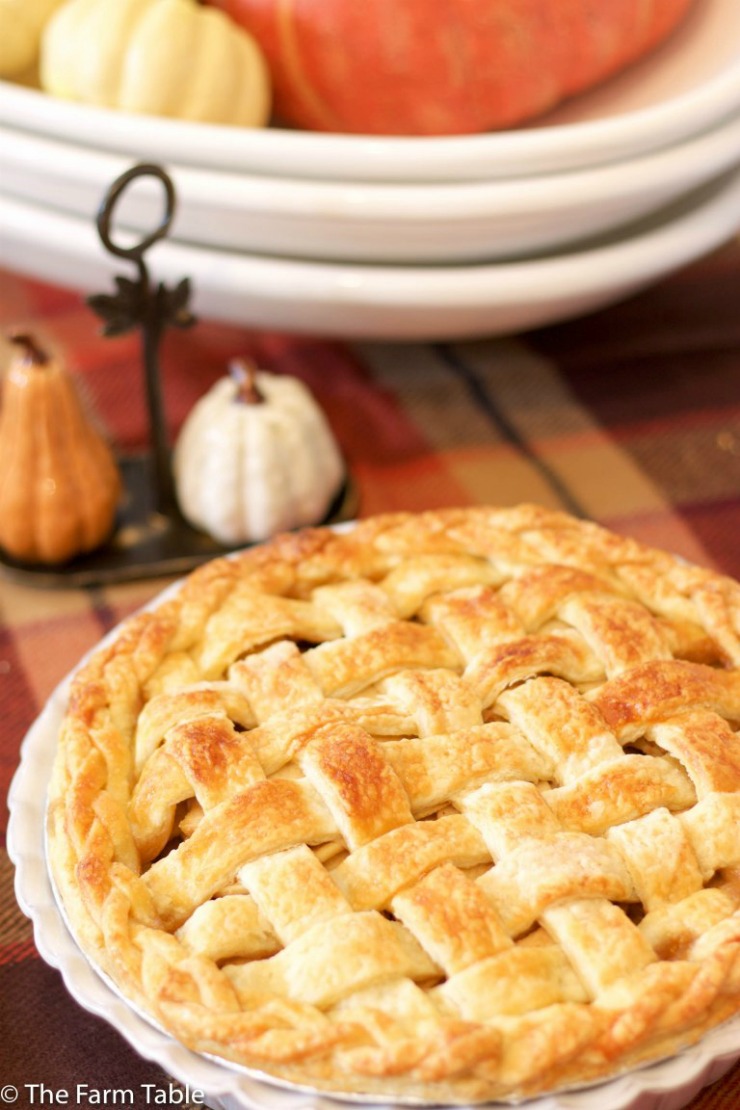 For the full maple bourbon apple pie recipe, visit Jenn's Farm Table!
Author Bio: Jenn
Born in South Florida and raised in North Carolina, I acquired a strong sense of Southern hospitality growing up. After I graduated nursing school in NC in 2007, I moved back to Florida to pursue my dreams. Somewhere along the way I met my amazing husband Mike, we married in 2014 in Costa Rica and recently relocated to Dallas. Gardening and cooking are my two hobbies that have inspired me to share what I have learned with the world.