This post may contain affiliate links which may give us a commission at no additional cost to you. As an Amazon Associate we earn from qualifying purchases.
Mardi Gras might look a little different this year, but that's a great excuse to make your own King Cakes for your celebration at home. Using refrigerated crescent rolls makes this recipe a snap! We will be making these mini crescent roll king cakes every year.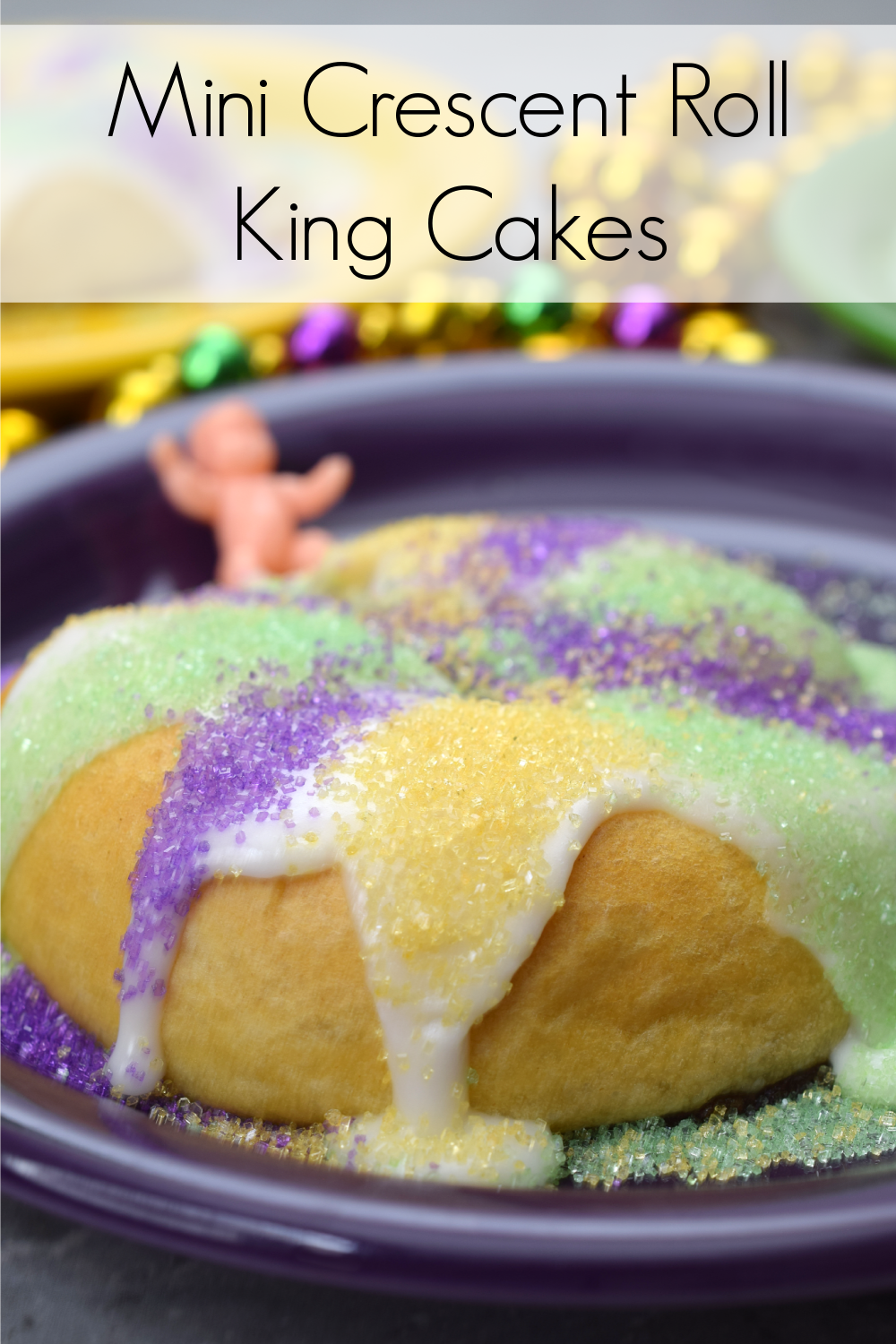 Mini Crescent Roll King Cakes
Supplies you will need to make your mini king cakes:
refrigerated crescent rolls
2 tbs butter, softened
⅓ cup brown sugar
3/4 tsps ground cinnamon
1 cup powdered sugar
1 tbs milk
½ tsp vanilla extract
Purple, yellow, and green decorating sugar
How To Make Mini King Cakes
Unroll your crescent rolls and separate them into rectangles rather than triangles. Pinch the crescent dough rectangle together along the perforation.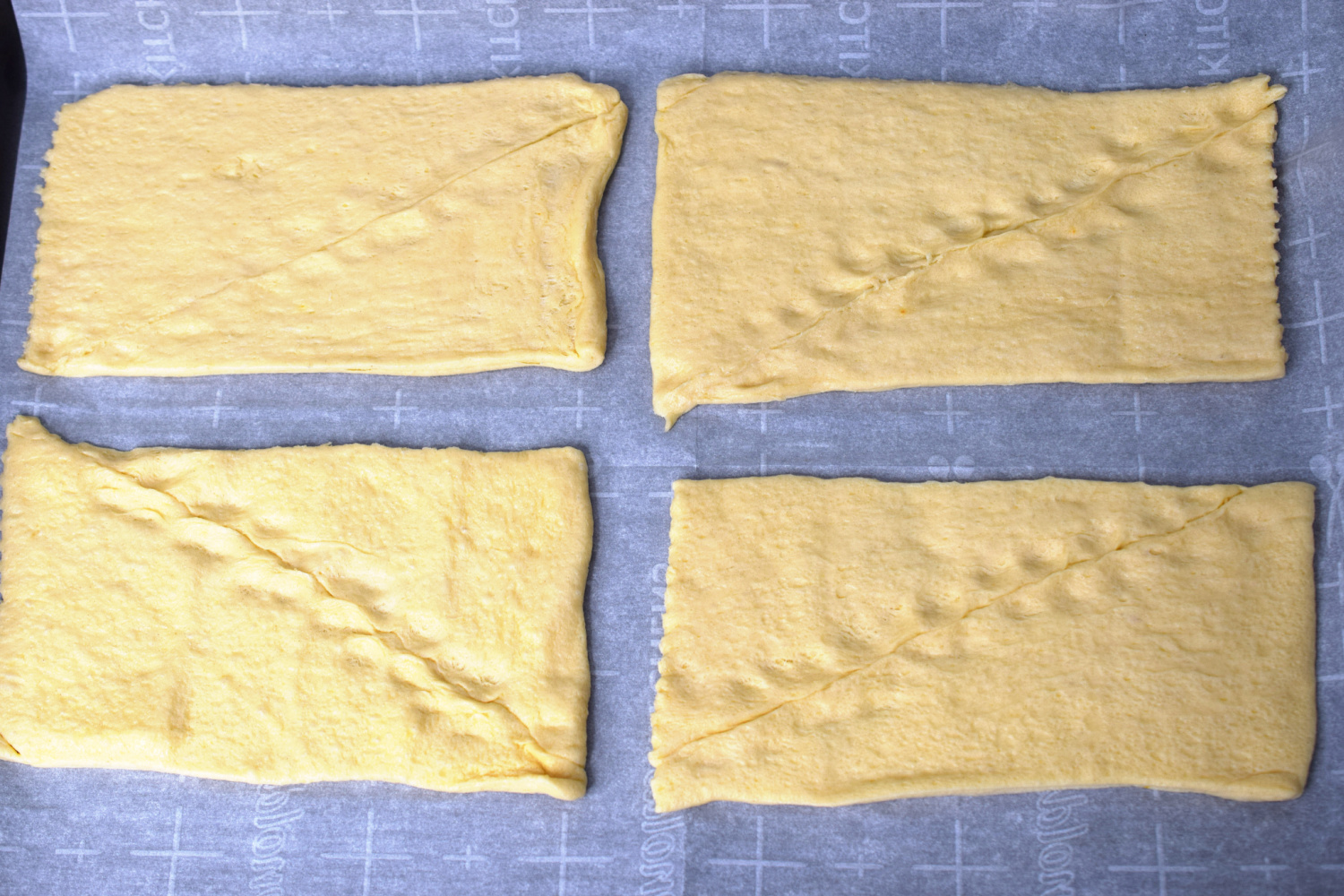 Combine your brown sugar and cinnamon with the softened butter. Spread it evenly on the crescent rolls. Don't go too thick with the mixture or it will ooze out when baking.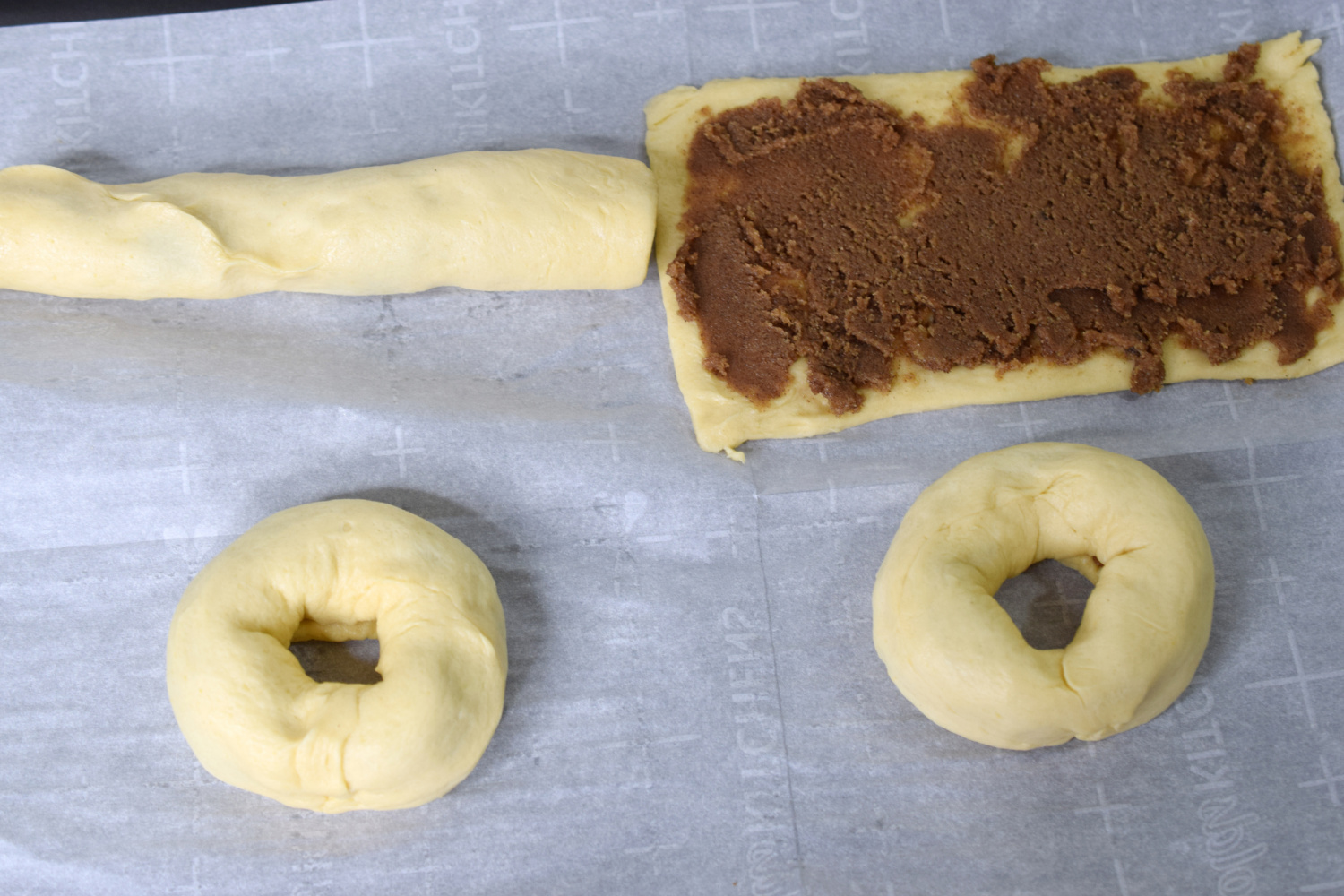 Roll the crescent dough up jelly-roll style, then carefully combine the ends to form a doughnut shape.
Bake your king cakes at 350° for 10 minutes or until golden brown.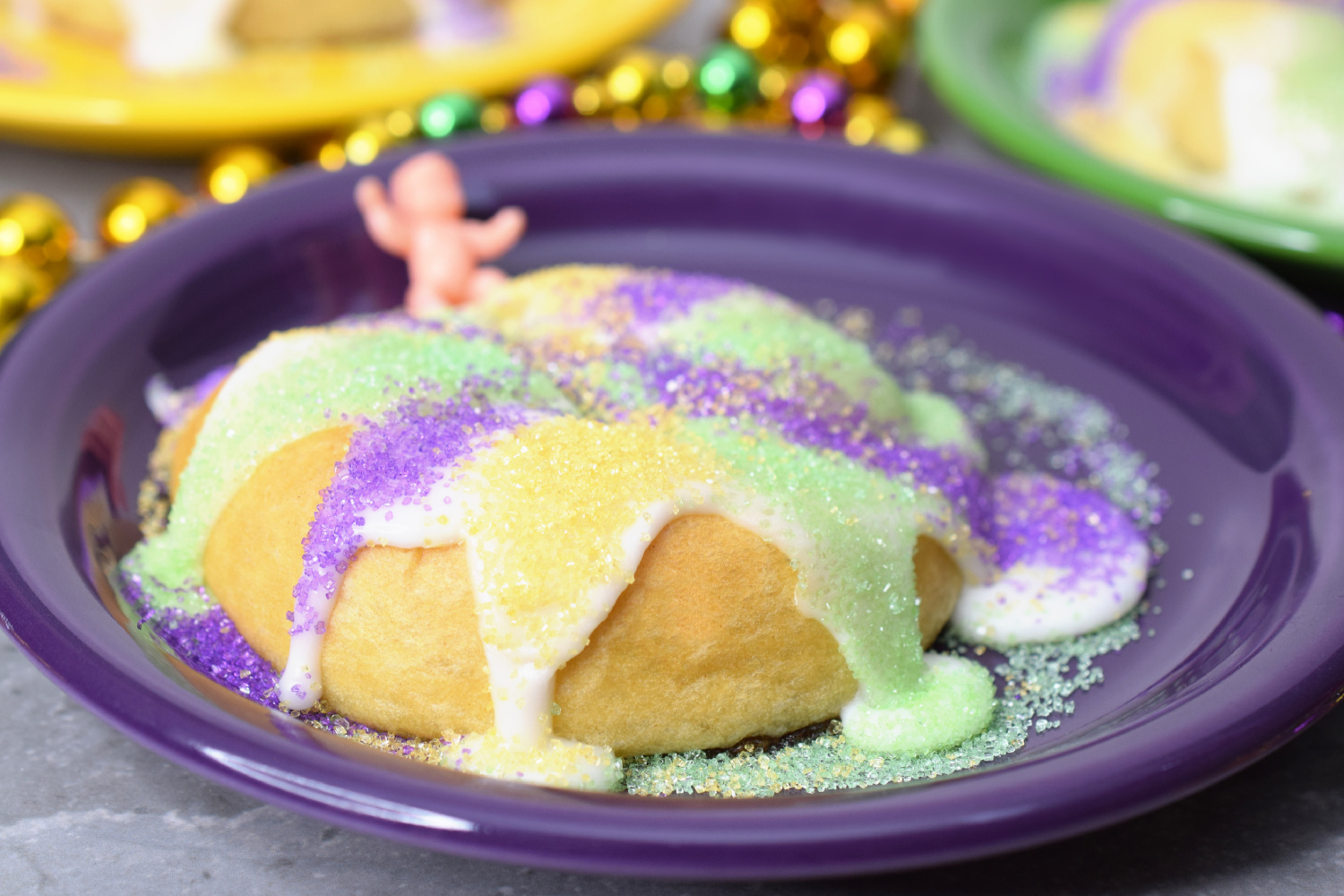 While the mini king cakes are cooling, mix up your glazy by combing the powdered sugar, milk and vanilla extract. Pour this mixture over the top of your cakes and then decorate with alternating stripes of purple, yellow and green decorating sugar.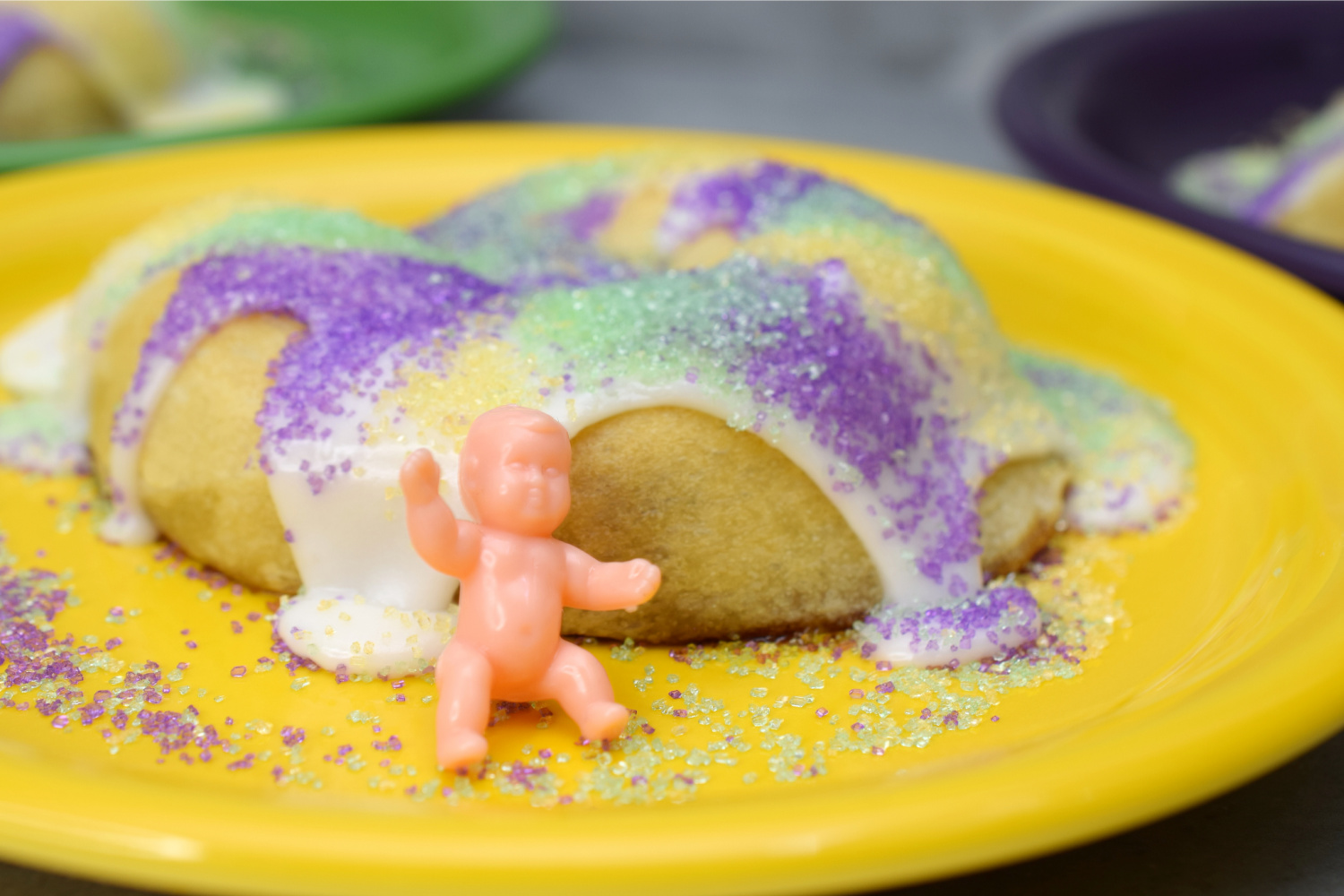 Want to add an authentic Mardi Gras-style touch? Don't forget to hide a plastic baby inside one of the cakes!
For another easy-to-make New Orleans' favorite, check out our recipe for three-step beignets!