This post may contain affiliate links which may give us a commission at no additional cost to you. As an Amazon Associate we earn from qualifying purchases.
With National Pizza Day and Valentine's Day just five days apart from each other, it felt like the perfect excuse to make mini heart-shaped pizzas! This is a kid-friendly pizza recipe that's easy to customize. That means no fighting over what toppings to order because everyone can have exactly what they want on their heart-shaped pizza!
When is National Pizza Day?
Get your ovens ready: National Pizza Day is celebrated every year on February 9th.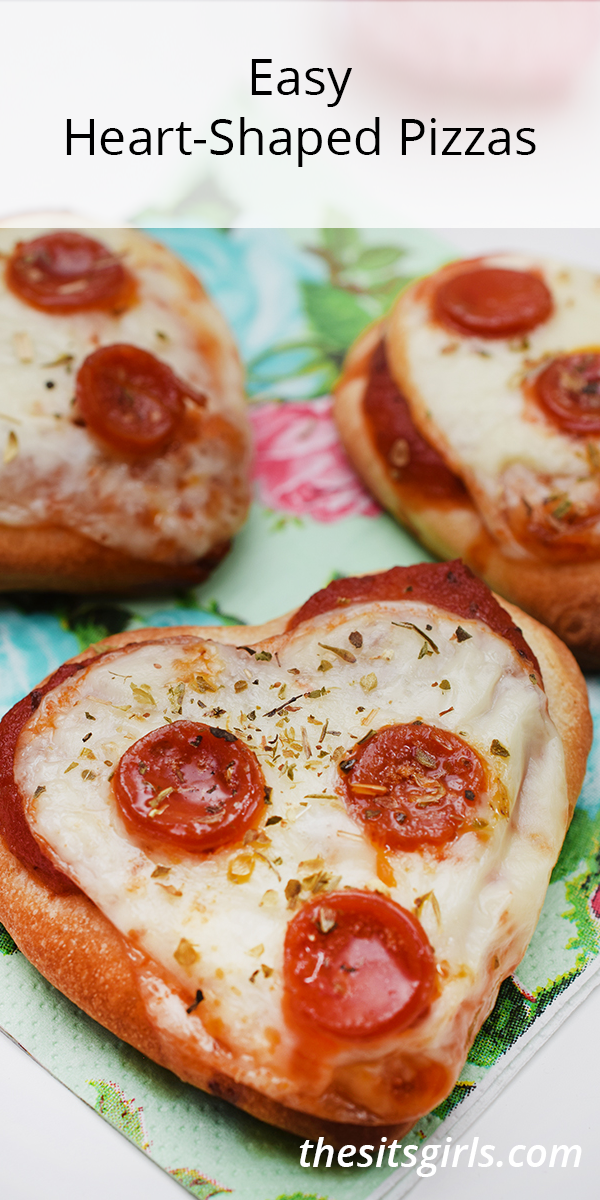 Mini Heart-Shaped Pizzas
To make your own mini pizzas, you'll need:
Refrigerated pizza dough
Pizza Sauce
Slized Mozzerella
Heart-Shaped Cookie Cutters
Your Favorite Toppings
How to Make Heart-Shaped Pizza
Start by rolling out your refrigerated pizza dough. If you don't have a rolling pin you can press it out by hand. Use a heart-shaped cookie cutter to cut out individual hearts from the dough.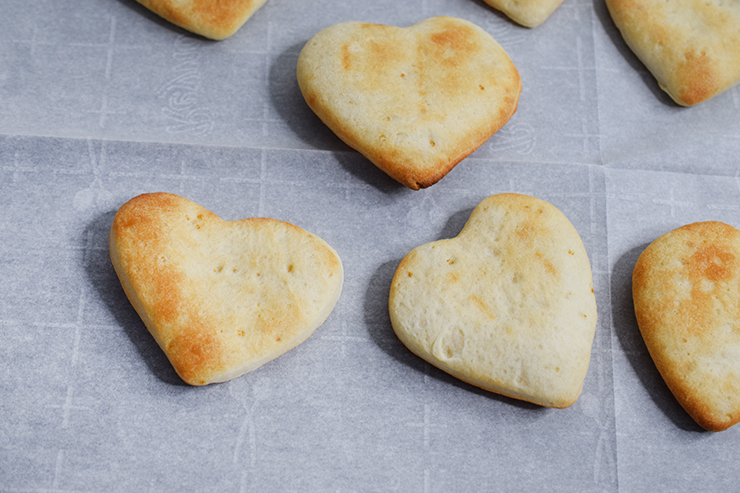 Follow the instructions on the dough you purchased, but it will most likely say that you should pre-bake for a few minutes before adding sauce and toppings.
Tip: Take your leftover dough and twist it into knots. Coat with a little garlic butter for some tasty garlic knots!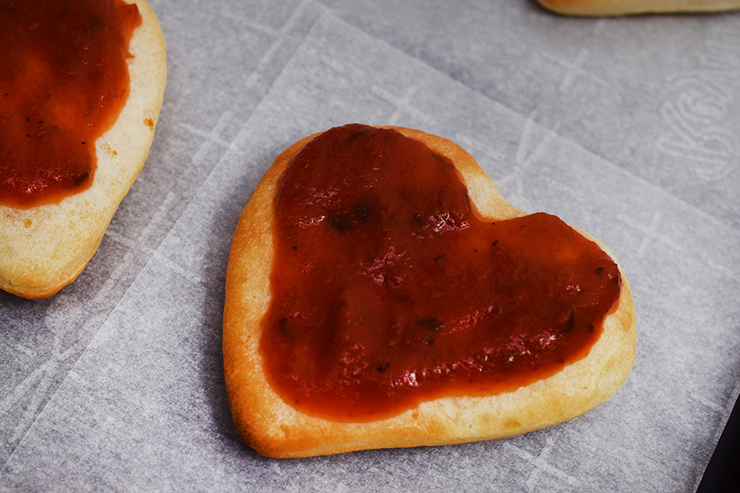 Once your dough hearts are pre-baked, remove them from the oven and add a spoon of pizza sauce to each heart.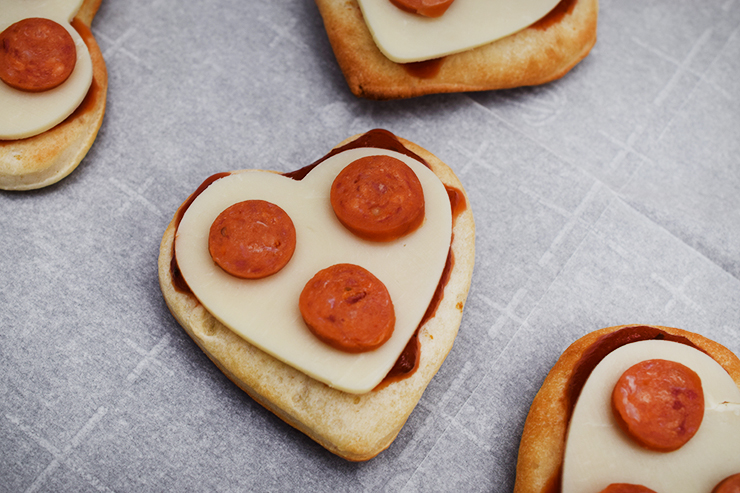 Cut hearts out of the sliced mozzarella to place on top of your pizza sauce. Finish by adding your favorite pizza toppings. (If you love pepperoni, mini pepperoni work well for this recipe.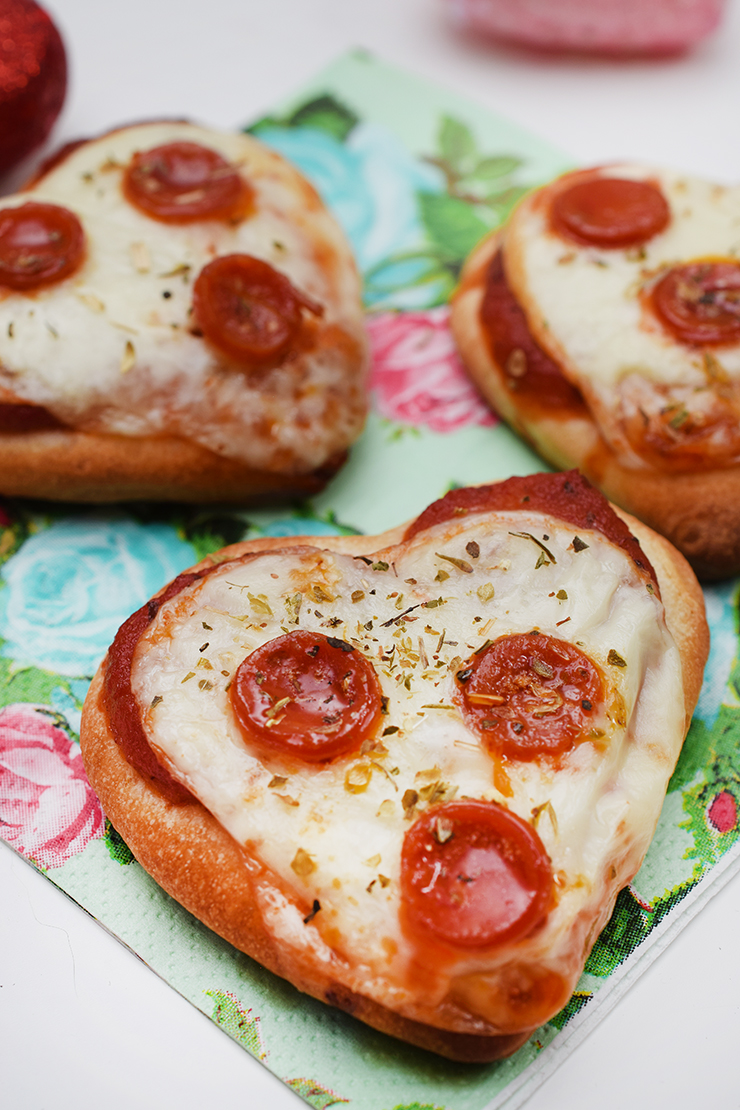 Bake your mini heart pizzas according to the directions on your pizza dough, then enjoy your special pizza night with the family!
More Valentine's Day Ideas
We love a good theme, so here are a few more cute Valentine's Day food ideas: