This post may contain affiliate links which may give us a commission at no additional cost to you. As an Amazon Associate we earn from qualifying purchases.
When I say this No Bake Key Lime Pie is good…it doesn't do it justice. It is amazing. My family loved it, too. In the time it took me to write this post, they were ALL GONE. I only got one bite! I guess that is just a good excuse to make more this week. If you like quick and easy summer recipes, and things that taste amazing, this recipe is for you!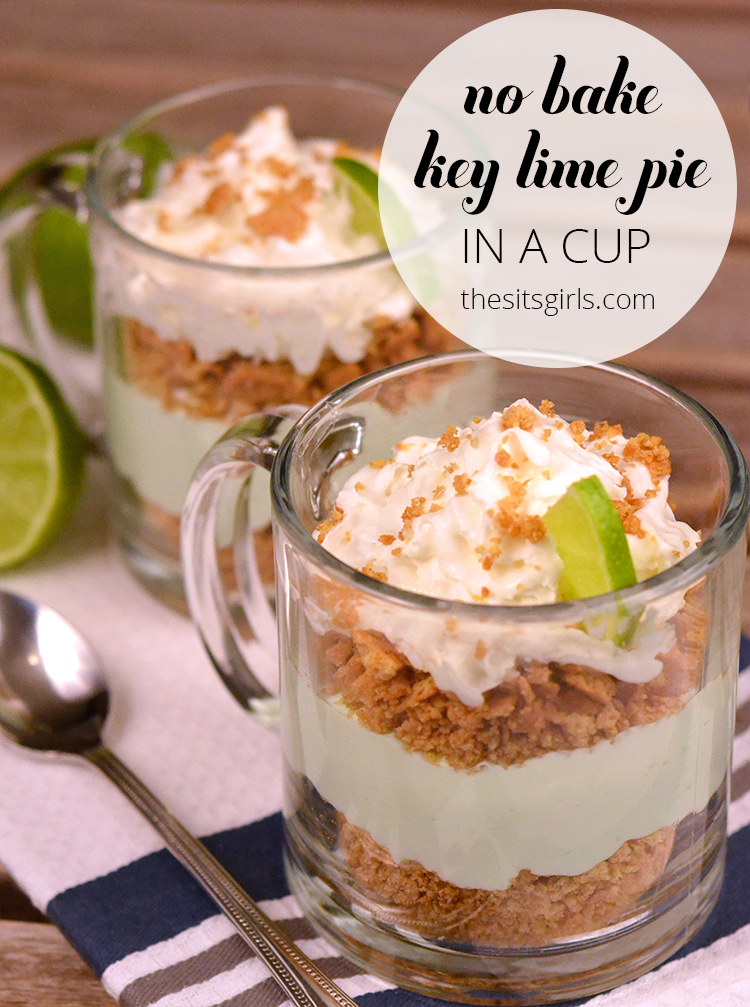 No Bake Key Lime Pie In A Cup
This may just be the easiest recipe I've ever found, and YES, the kiddos can help out in the kitchen too. Here is what you need:
Crust Ingredients
1 package of graham crackers
3 tablespoons coconut oil, melted
Filling Ingredients
12 oz cream cheese, room temp
1/4 sugar
3 tablespoons key lime juice
1/2 can condensed milk
1/2 cup greek yogurt, plain
lime
green food coloring
whipped topping
No Bake Key Lime Pie Directions
For the crust, you want to break up the graham crackers. I found it super simple to add the crackers to a ziplock bag and mash them up with my hands. Just make sure to break up all the bigger chunks. Then add them to a large bowl and mix with the coconut oil. You can substitute butter for coconut oil if you wish.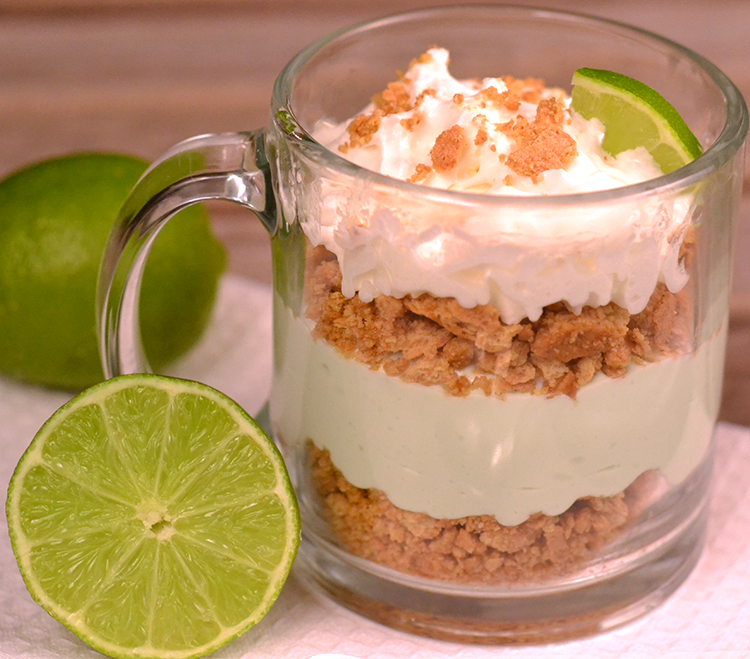 Next, on to the filling. You want to mix your cream cheese, sugar, lime juice condensed milk and greek yogurt with a mixer until creamy. Add in the green food coloring and mix a bit more as well. Once mixed, let it stand in the fridge for about 10 min.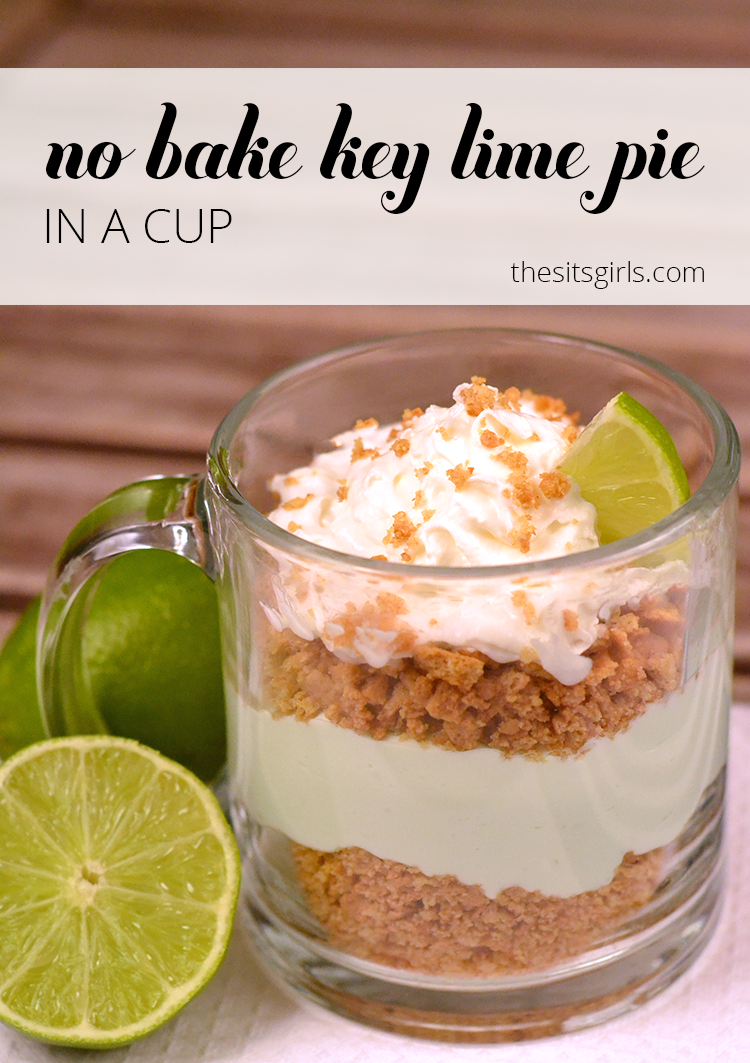 All that's left is layering the mixes and chowing down! Start with a layer of the graham crackers, then add your desired amount of filling and top with graham crackers again. Finish this off with your whipped topping and garnish with a lime wedge.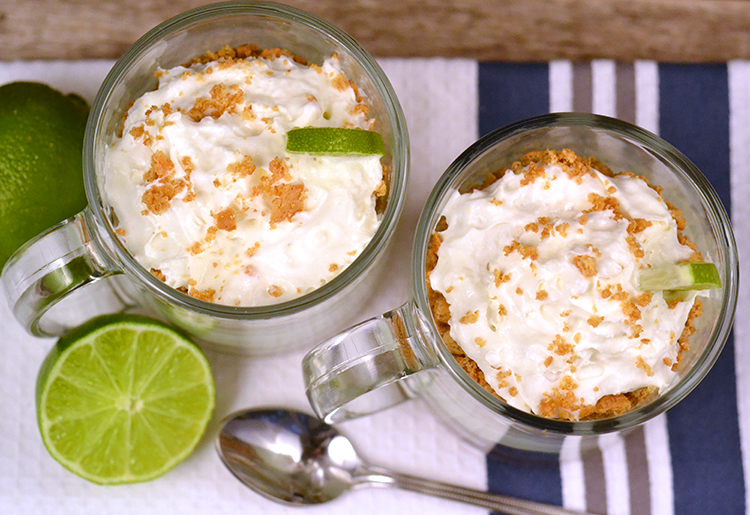 Now, stand back, because if your house is anything like mine, these won't last long!
For another pie-inspired, no bake recipe, check out our Healthy Pumpkin Pie Smoothie.