This post may contain affiliate links which may give us a commission at no additional cost to you. As an Amazon Associate we earn from qualifying purchases.
This summer we are all about everything USA! The fourth of July is coming up and after that the Summer Olympics! Every four years we have the chance to watch amazing athletes compete and try to bring home the gold medal for their country. Everybody has their favorite event or athlete that they are looking forward to watching. It is such a fun thing for kids to get involved in. These Gold Medal Cookies are the perfect treat to eat while watching!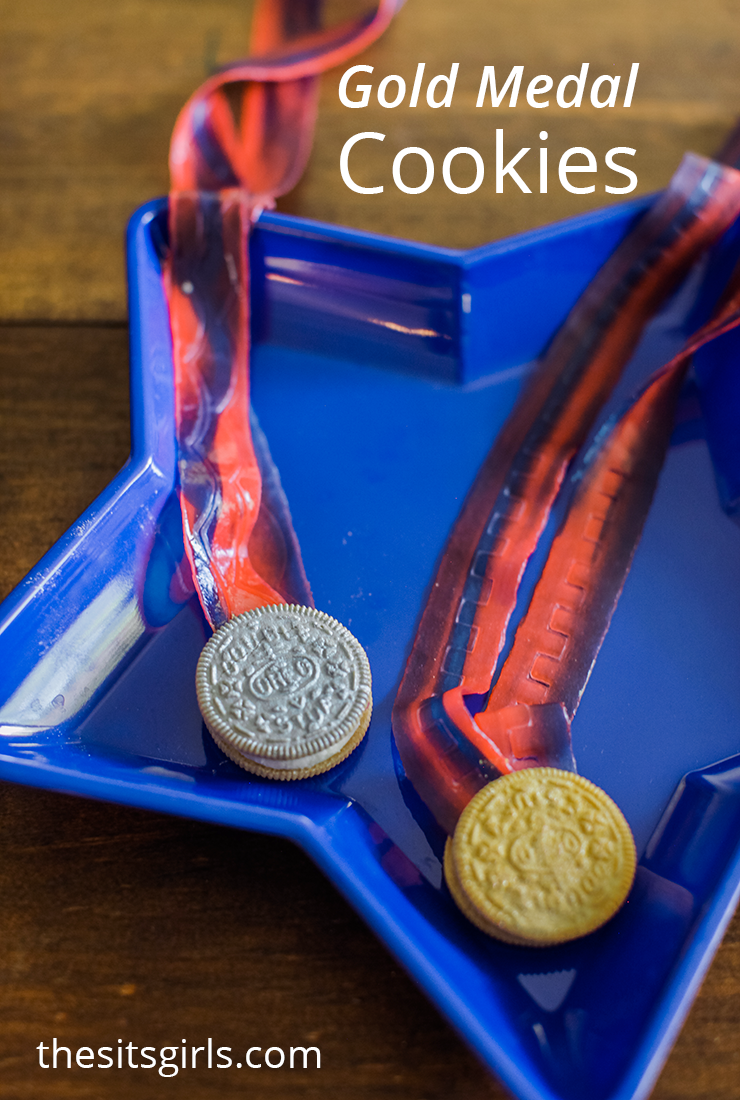 Gold Medal Cookies
Ingredients (*affiliate links):
Instructions:
Begin by spraying the Oreos with either gold or silver frosting. Spray one side and allow it to dry before you flip it over and spray the other side. Then carefully separate the Oreo so you do not break the cookie parts.
Unwrap the fruit by the foot and lay it like a lanyard that could go around your neck. Insert it between the two halves of the Oreo and press gently to cement it together!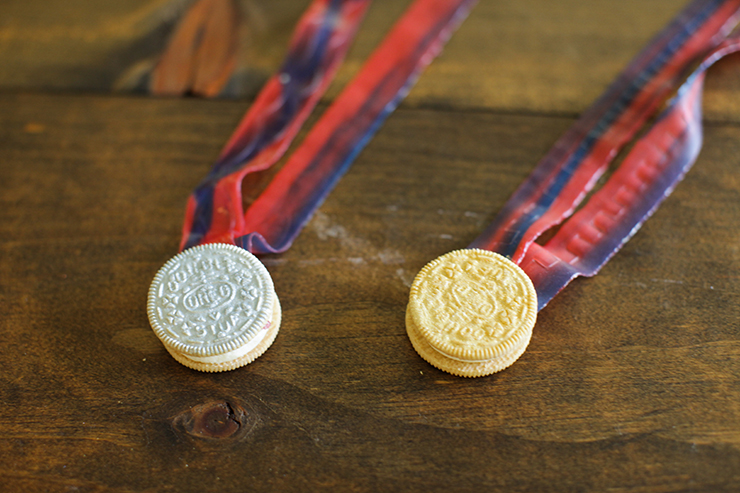 These cute medals can be worn for a short period of time! They remind me of a candy necklace with a fun Olympic twist! What a fabulous DIY for the kids to make to help them get excited for the upcoming Olympics. Better yet, why not set up some fun games and let them win them as prizes! Have a fun summer!