This post may contain affiliate links which may give us a commission at no additional cost to you. As an Amazon Associate we earn from qualifying purchases.
I do not know if this is all over the nation, or just in Chicago. It seems to me that, much like cereal, popsicles have become VERY expensive. I just bought Sour Patch Popsicles for Benny, and they were…wait. for. it…$7! Ouch!
I seem to remember seeing a FB video where someone made some really yummy looking margarita popsicles in Dixie Cups. It's gotta be that easy to make non-alcoholic popsicles for my kiddos this summer.
Guess what…it is…and it couldn't be simpler. Get ready to add these Dixie Cup Popsicles to your list of kid friendly dessert recipes to try this summer.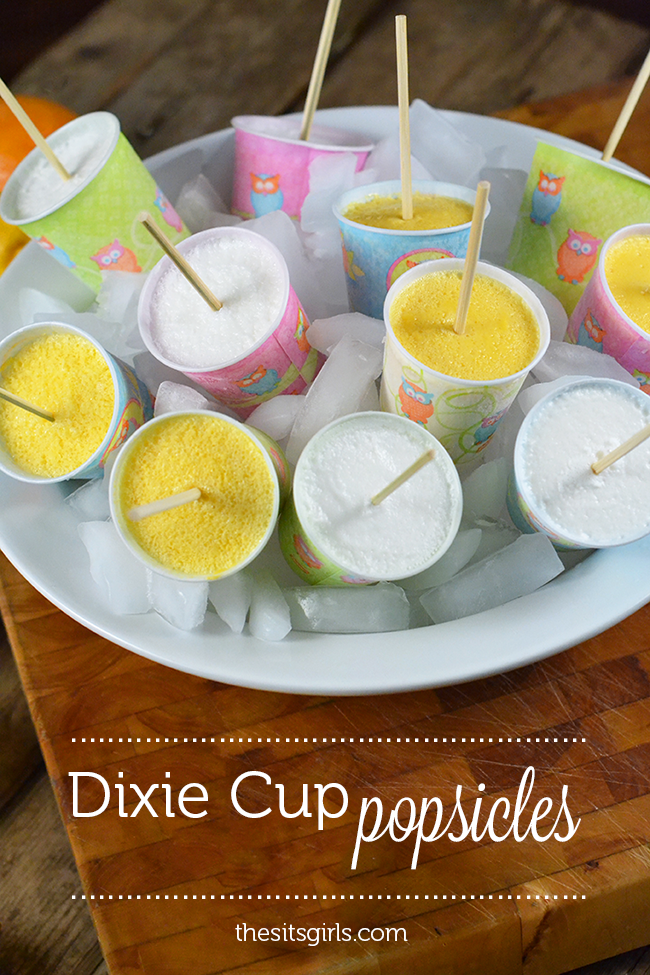 Dixie Cup Popsicles
Ingredients:
1 can frozen OJ
1/2 cup half and half
6oz water
1 teaspoon vanilla extract
1/3 cup sugar
10-12 ice cubes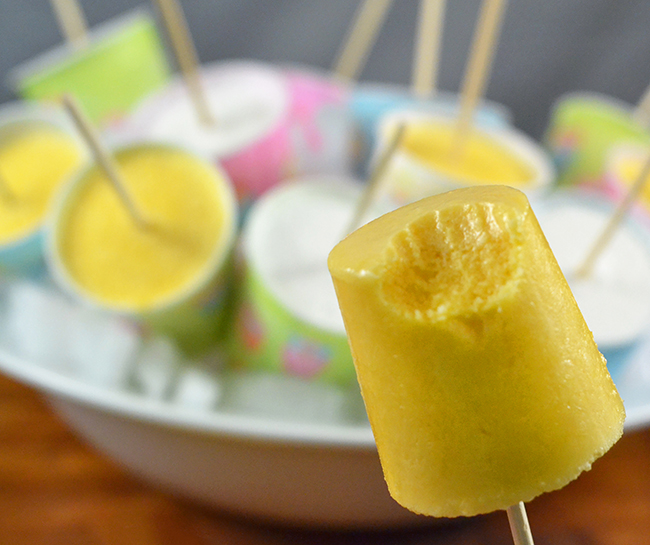 All you have to do is put ingredients in a blender and mix it up. Pour mixture into Dixie Cups and set in the freezer for about half an hour. Then put your sticks in and let freeze overnight. Then, peel and eat!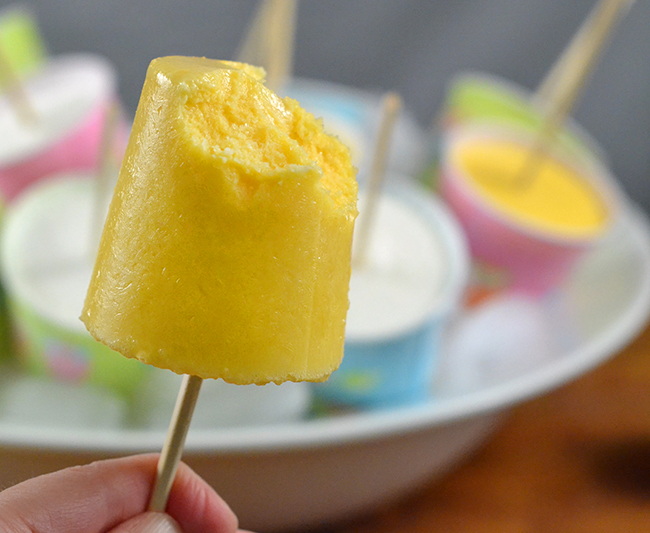 I think I'm going to try raspberry, or chocolate next. It's gonna be a great summer!