This post may contain affiliate links which may give us a commission at no additional cost to you. As an Amazon Associate we earn from qualifying purchases.
I am a hopeless Coka-Cola drinker. I know it's not good for me. My one vice is Mexican Coke in a bottle. I only allow myself ONE a day. Oh, do I look forward to that one.
That being said, I typically drink my one Coke at lunch, which leaves me looking for something good to drink the rest of the time. I am follower of the fizz. Yes, I've been diligently drinking my lemon water in the morning, and I enjoy it very much, but sometimes a girl needs her fizz.
I am also a complete athletic wear junkie. Every day I get my Athleta email tempting me with all the newest workout trends. LOVE. The other day, a detox water recipe caught my eye.
Fizzy, and easy? I'm in!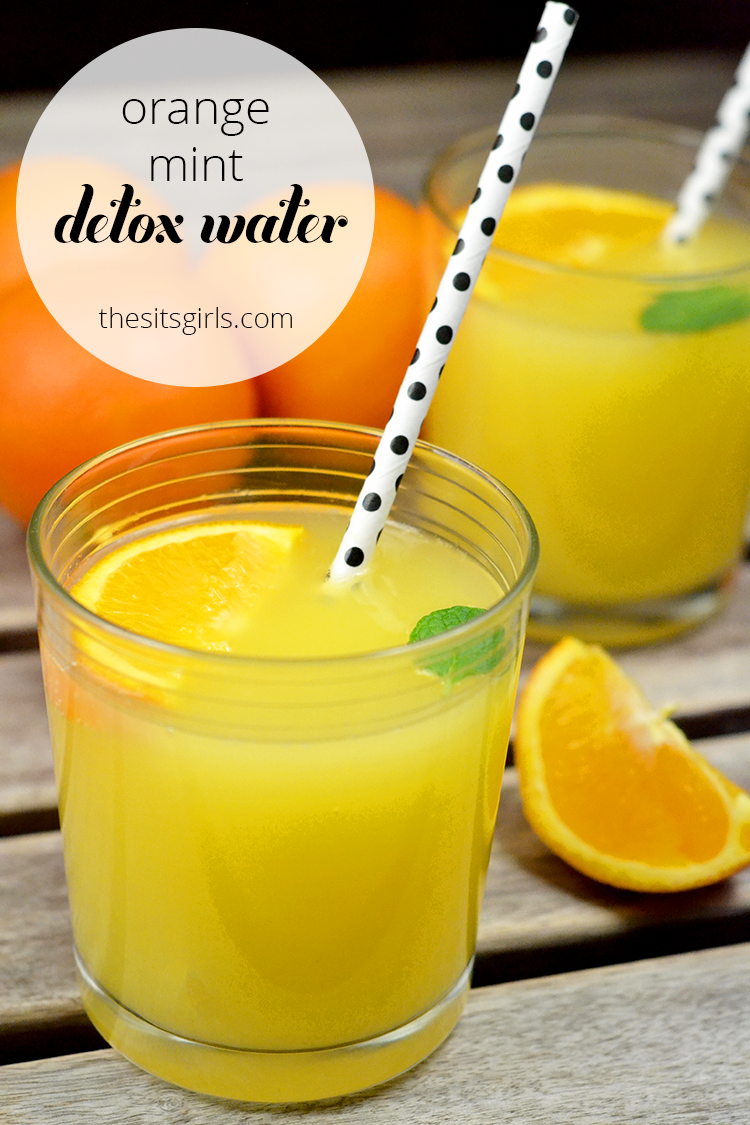 Orange Mint Detox Water Recipe
Here's what you need:
1 cup freshly squeezed orange juice
1 cup club soda
1 cup coconut water
a few springs of fresh mint
If you're just making one glass for yourself, I find a third of each with a bit of mint is absolute PERFECTION!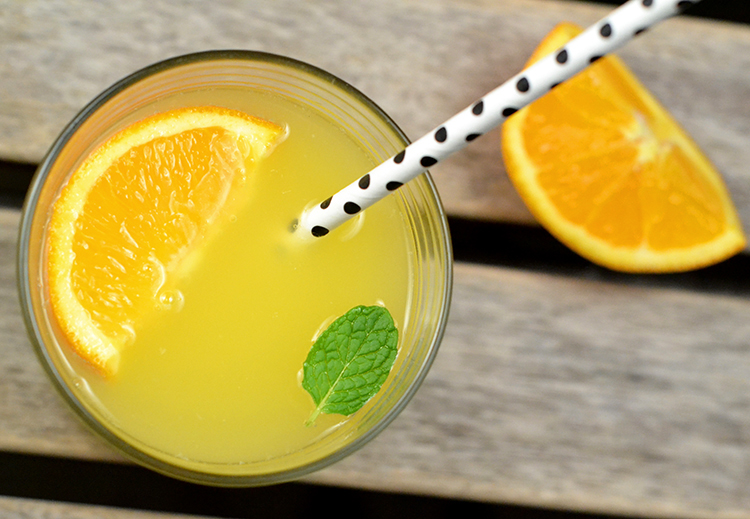 The good folks at Athlete suggest drinking over ice. To that, I say no. Ice always waters down a drink. I recommend chilling your ingredients first, then mix and enjoy!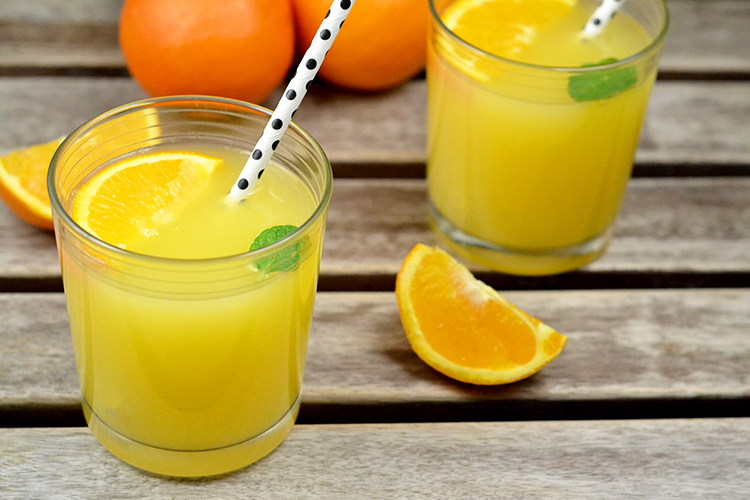 Looking for more detox water? Check out four detox water recipes we love!