This post may contain affiliate links which may give us a commission at no additional cost to you. As an Amazon Associate we earn from qualifying purchases.
June is marching on quicker than a verse of Yankee Doodle Dandy! Before you know it, July will be here. And, along with July comes the celebration of our freedom! Be ready for your 4th of July holiday guests and late night firework shows with the perfect Patriotic Popcorn recipe! So get out your mixing bowls or crafting tools to create something fun of your very own, and get ready to link up.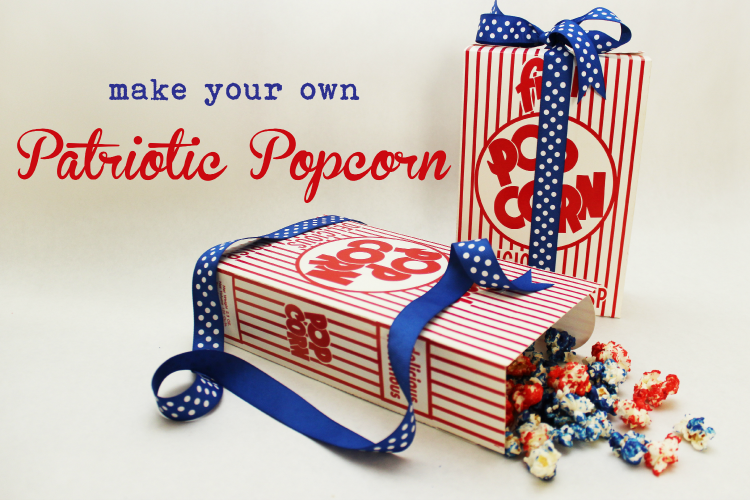 Patriotic Popcorn Recipe
This Patriotic Popcorn is the perfect make ahead snack! And, with its vibrant red, white, and blue it will have everyone reaching for more! Make sure to prepare plenty!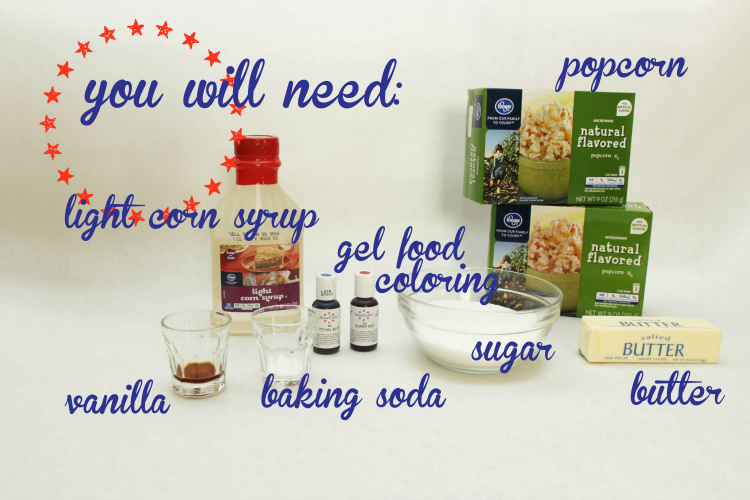 To make your own Patriotic Popcorn, gather these supplies:
12 Cups of popped corn (about 2 microwave bags)
1 C sugar
½ C butter
¼ C light corn syrup
¼ t baking soda
½ t vanilla
red and blue food coloring gel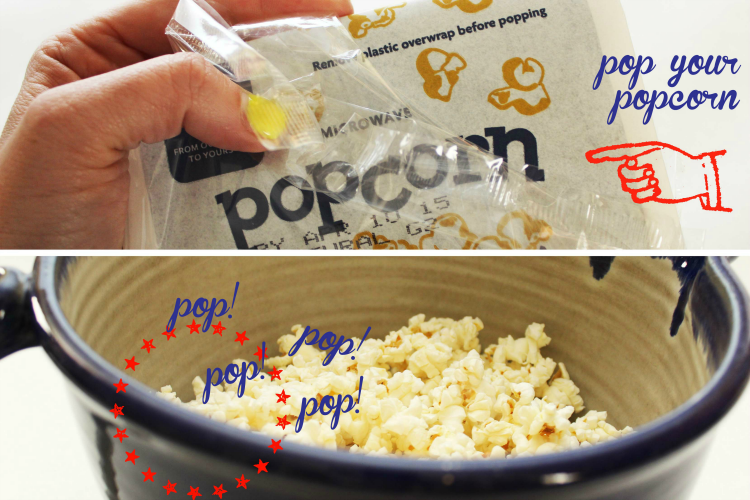 To begin, pop your popcorn and put it into a big bowl. The bigger bowl, the better. Also, grab a cookie sheet and cover it with foil. Make sure you do this first, because the next steps can go really fast!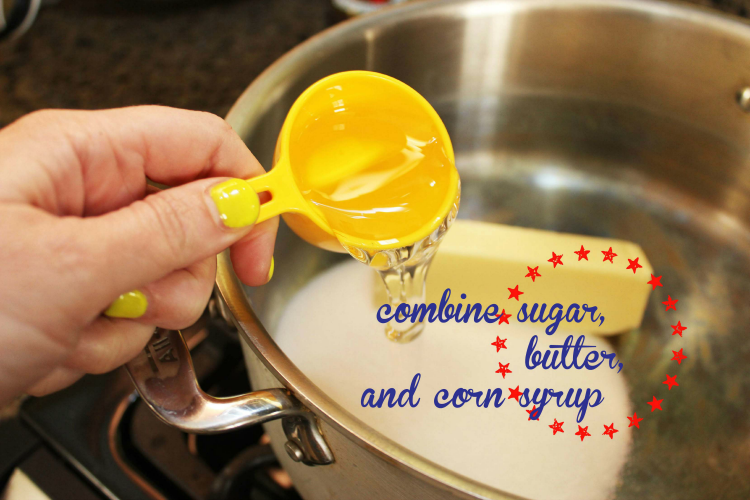 Next, combine sugar, butter, and corn syrup in a large pot. Make sure your other ingredients are pre measured and ready to go.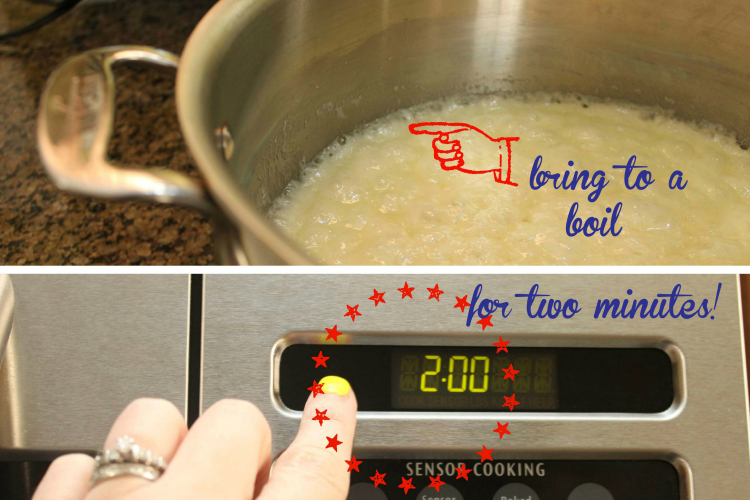 Bring your sugar mixture to a boil. Allow it to boil for 2 minutes and golden in color.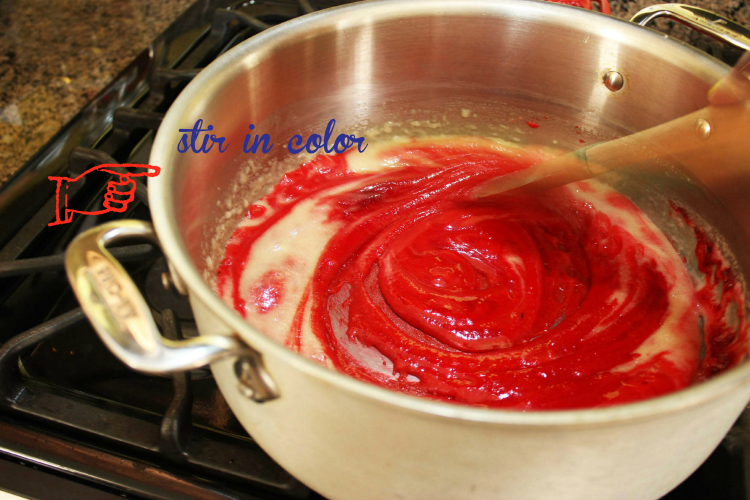 After the 2 minutes is up, remove the pot from heat and stir in baking soda, vanilla, and food coloring. Make sure everything is combined well.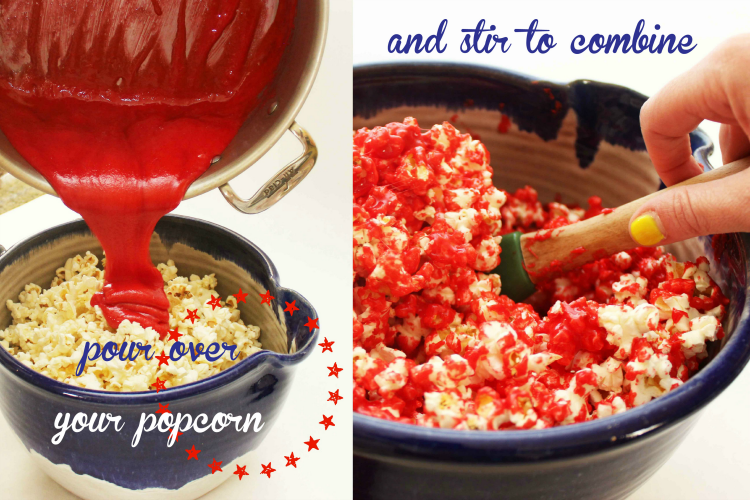 Pour the hot mixture over your popcorn and quickly stir to coat. The sugar can start hardening quickly, so work fast!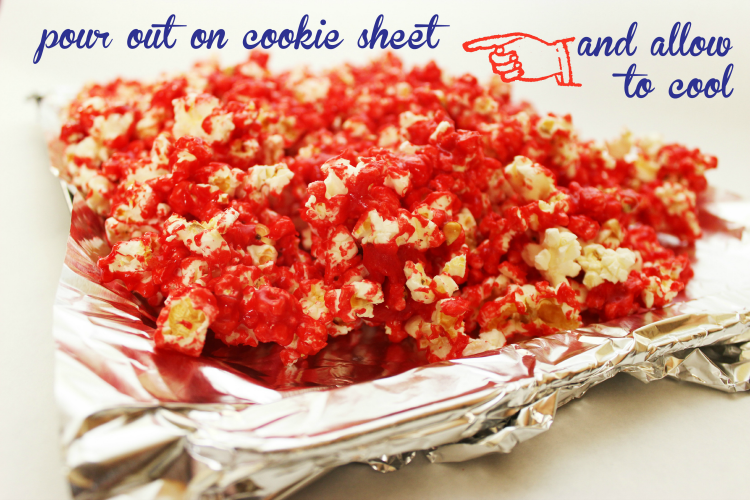 Next, pour your popcorn out onto your foil covered cookie sheet and allow it to cool and harden.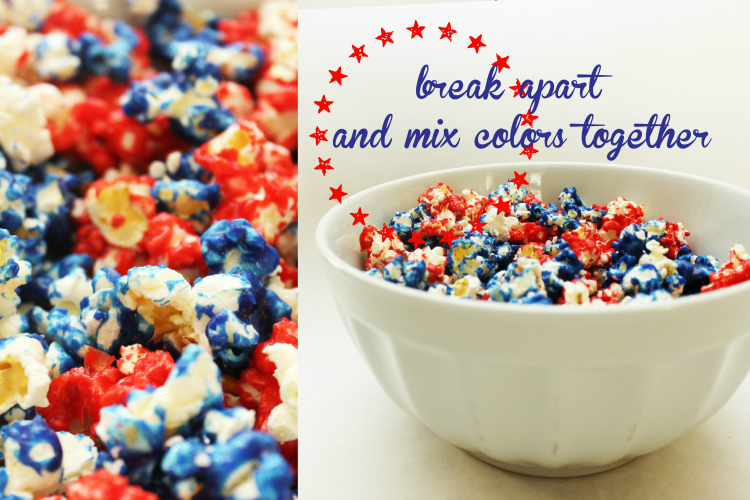 After your popcorn has cooled, break it apart and mix your colors together. Don't the red and blue look so festive?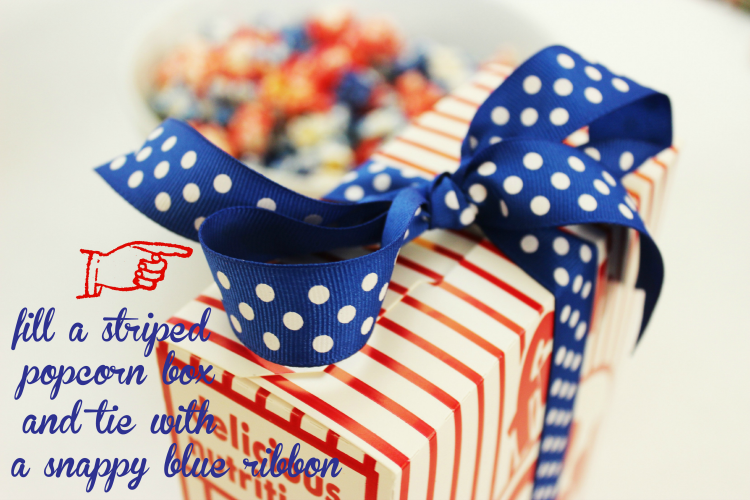 If you are making these as gifts, you can pack your popcorn in a red and white striped box and tie it with a blue bow. A perfectly patriotic popcorn present!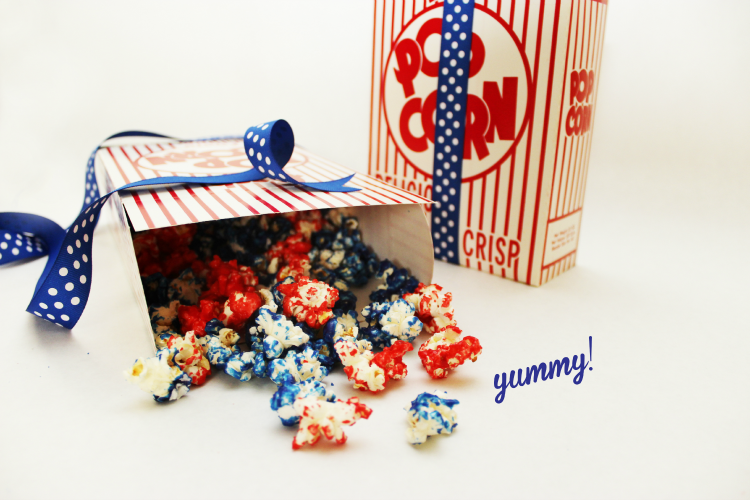 SHARE THE COMMENT LOVE
Be sure to spread the comment love! If you link up, please comment on at least three posts that grab your attention. We're looking to help our community continue to grow their tribe and spread the comment support.