This post may contain affiliate links which may give us a commission at no additional cost to you. As an Amazon Associate we earn from qualifying purchases.
The Easter bunny is a crafty one. He gets to our house SUPER early. The kids LOVE waking up mommy and daddy the second they get up. Is that how Easter goes at your house? I want to surprise my kids on Easter morning with a fun breakfast after the Easter egg hunt, and this french toast recipe is going to be a huge hit. It's super easy to make – I tweaked my Nutella French Toast with a fun Easter twist.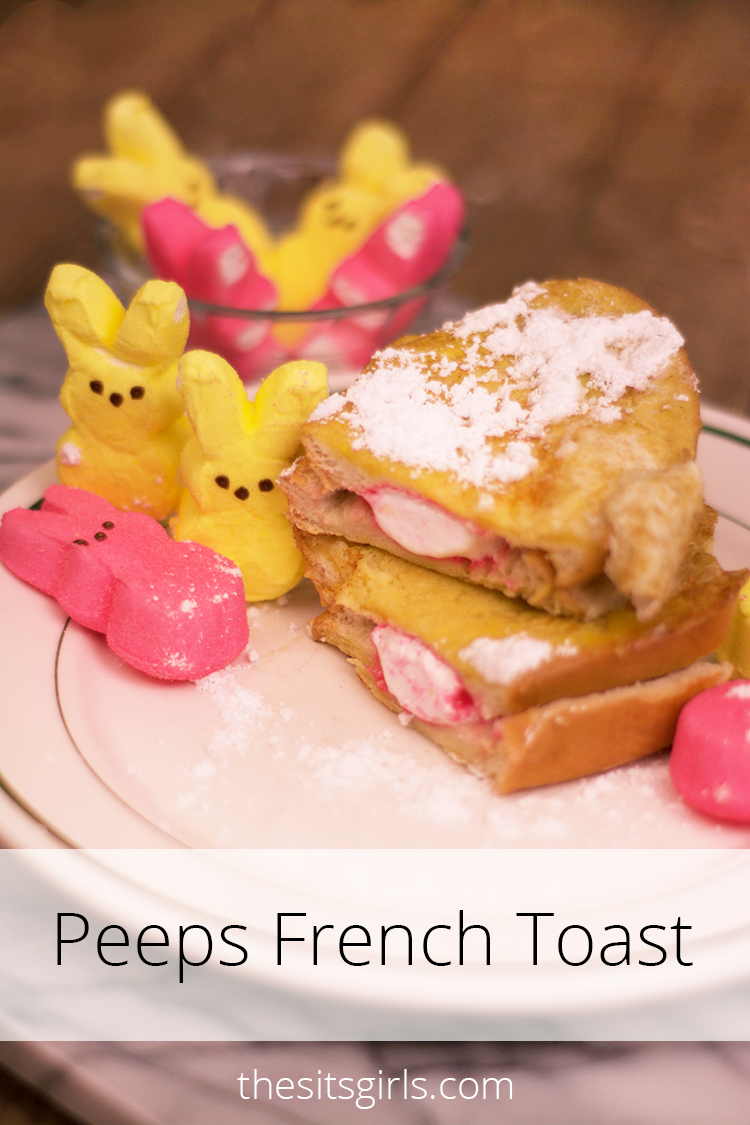 Peeps French Toast Recipe
This was so easy. Here's what you need:
4 slices of bread
4 eggs
1/4 cup of milk
Peeps Bunnies (I used Peeps bunnies because they are flatter than the Peeps chicks)
2 pats of butter
How To Make Peeps French Toast
Mix eggs and milk. Make a sandwich with 2 pieces of bread, and place one Peeps bunny in the middle.
Heat skillet and melt one pat of butter per sandwich.
Dunk sandwich in the egg mixture then place on skillet and brown on each side.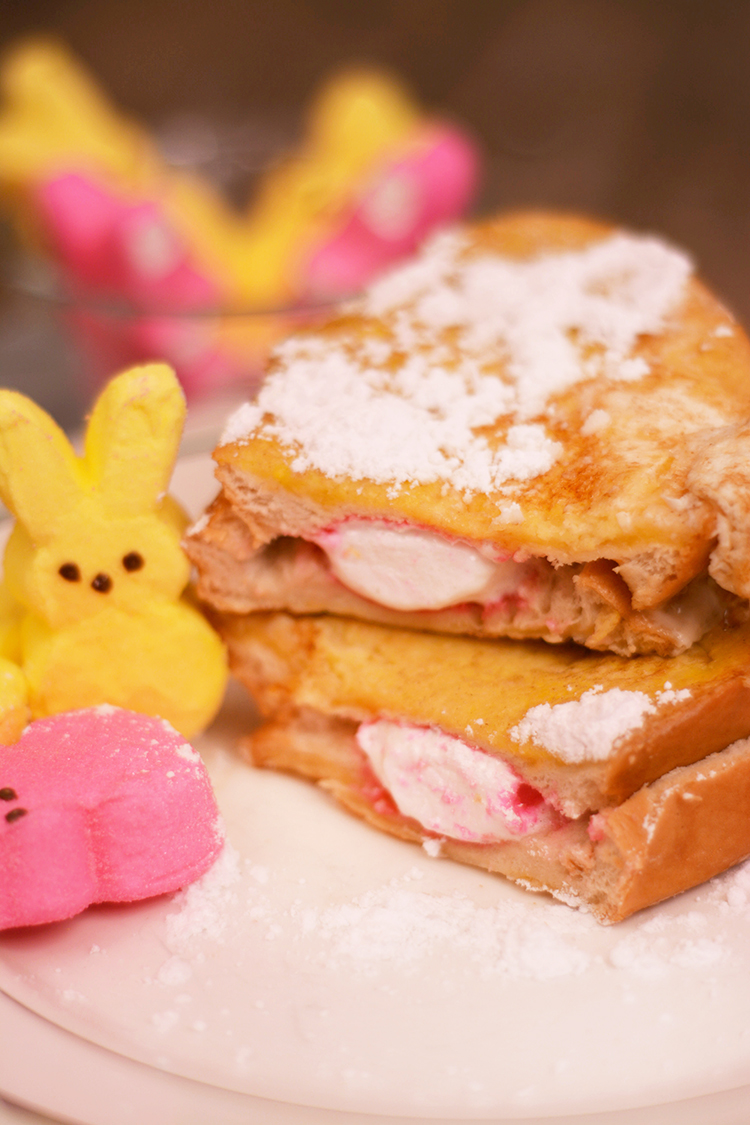 Be sure to be careful cutting it in half. You don't want the Peep to slide out!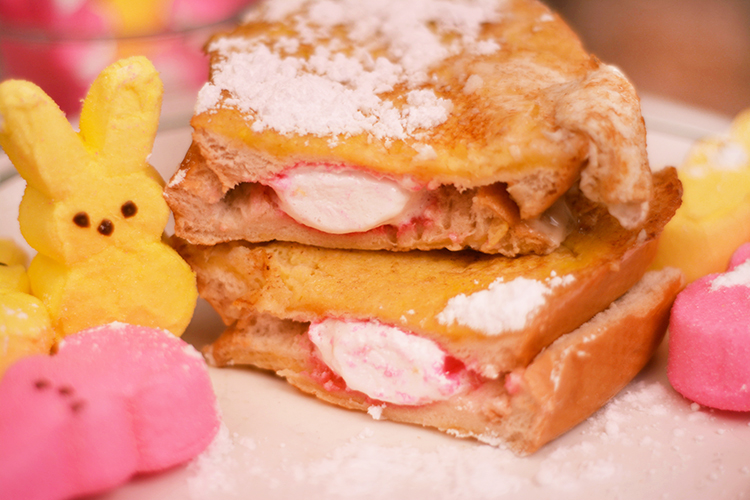 Garnish with powdered sugar, and a couple of Peeps, and enjoy!
Keep Reading
Want more delicious breakfast ideas? We love breakfast, and we've got you covered!