This post may contain affiliate links which may give us a commission at no additional cost to you. As an Amazon Associate we earn from qualifying purchases.
Emily, from little momma & co., is back again today. This time she's proving that good things, like pie and doughnuts, really do come in small packages. You can find Emily on Twitter @littlemommaco.

I am such a sucker for anything in a diminutive form.
Edibles being no exception.
There is something about making miniature foods that spark a child-like excitement in me! It's like looking at the kitchen through my Willy Wonka glasses! I guess I am just a kid at heart (and stomach!)
My whole family found the excitement in these: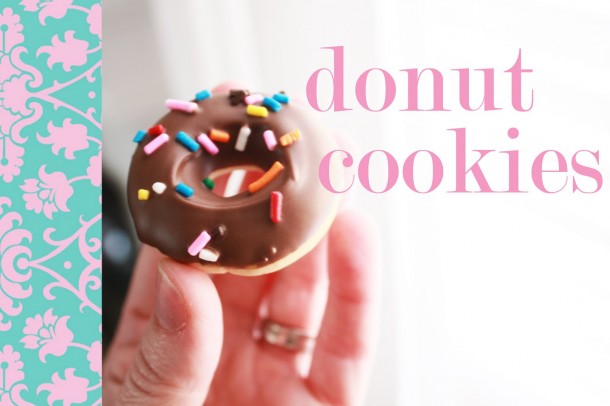 Not only are they adorable, they are easy!
They start out with a simple dough, which is then formed into: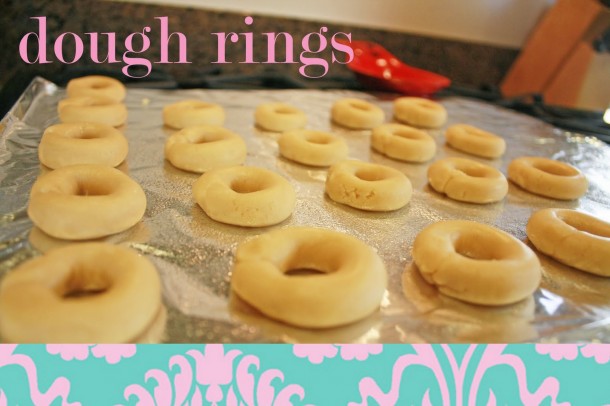 This is an easy process.
2 teaspoons of dough, rolled out into a 4 inch snake, and then coiled over onto itself. EASY!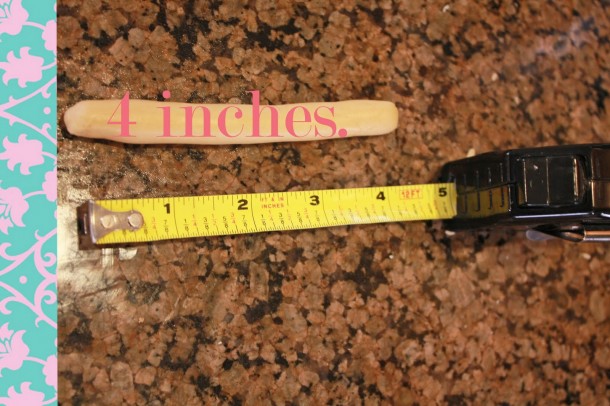 Tossed in a hot oven: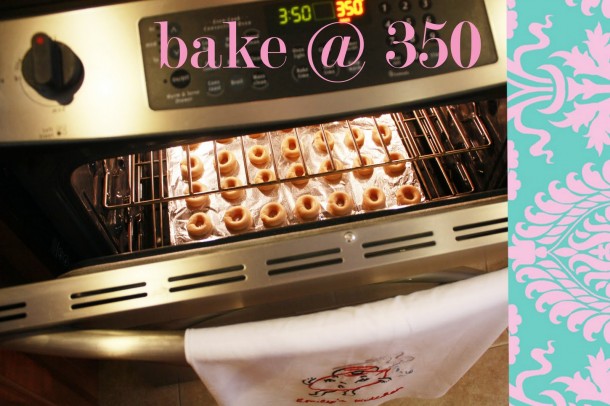 And then, the real fun begins!
Using almond bark (I used chocolate and vanilla), turn 'em over and: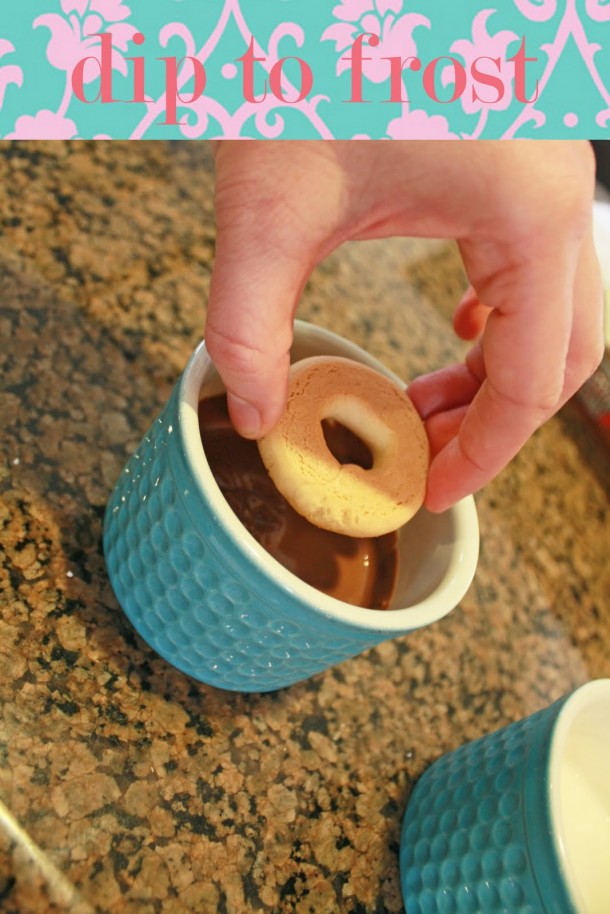 And then: CALL IN THE SPRINKLE BRIGADE!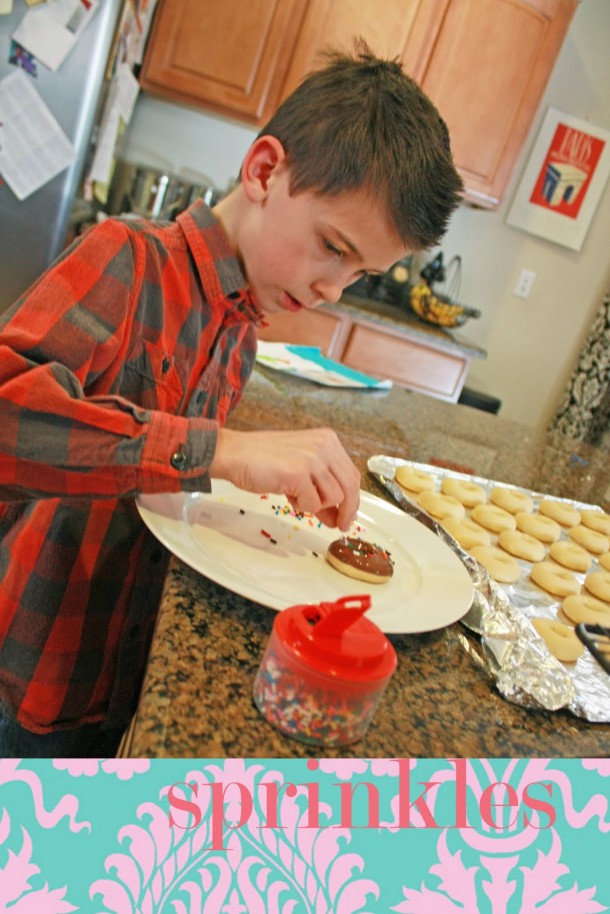 After a quick rest on the drying rack, they are ready to eat!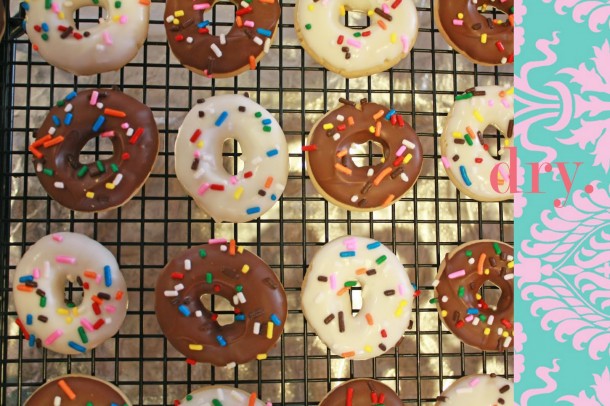 LOOK! Mini donuts!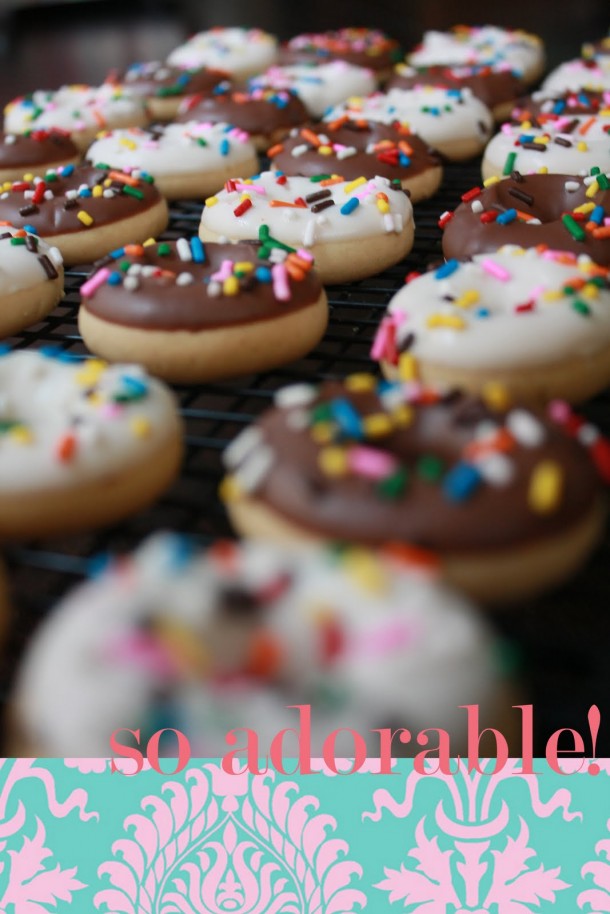 This cookie is of the crunchy variety. Perfect for dipping into hot cocoa or coffee.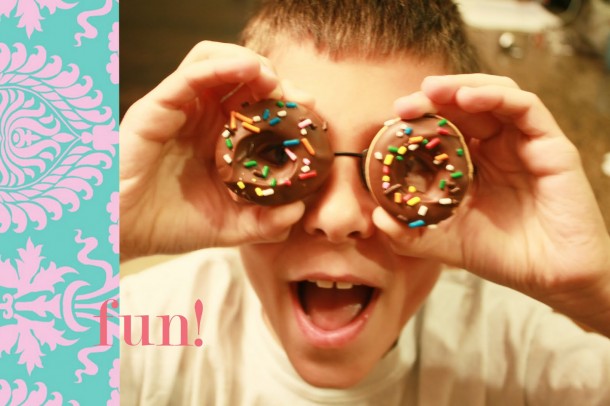 Doughnut Cookies
2 T vegetable oil
3 T butter, melted
2 eggs
2 t vanilla extract
1/2 t almond extract
3/4 t salt
2 t baking powder
1 C powdered sugar
2 and 1/2 C flour
to decorate
2 or 3 squares of almond bark
sprinkles
Preheat oven to 350. Lightly spray cookie sheets with cooking spray. Beat the oil, butter, eggs, vanilla, and almond extract together. Sift the dry ingredients together, and then add to wet ingredients and mix well. Dough should have the consistency of play dough. If it's a little dry, add a little oil
Take 2 teaspoons of dough and form into a 4 inch rope. Coil rope into a doughnut shape and place on cookie sheet.
To decorate, dip tops of cookies in melted almond bark and top with sprinkles!
…
Another miniature adventure this month transported us to the land of: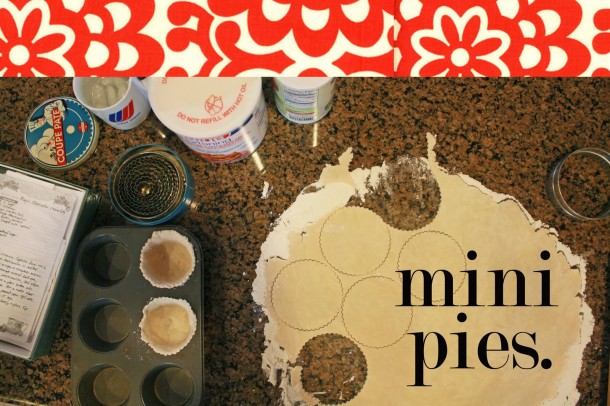 One evening, while laying in bed– I had this random thought pop into my head.
Why not bake a pie in a muffin tin?
BRILLIANT!
I picked cherry: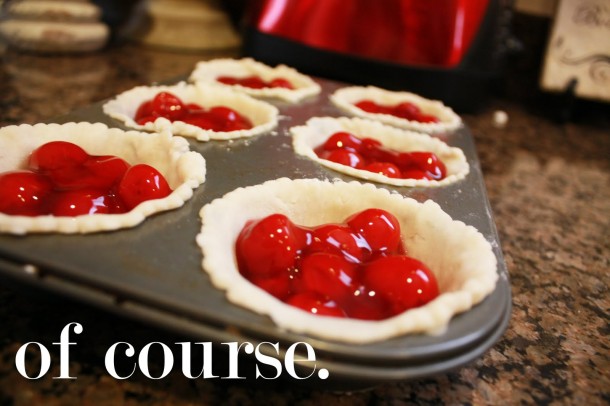 I seriously was transported back to childhood as I crowned the pies with the: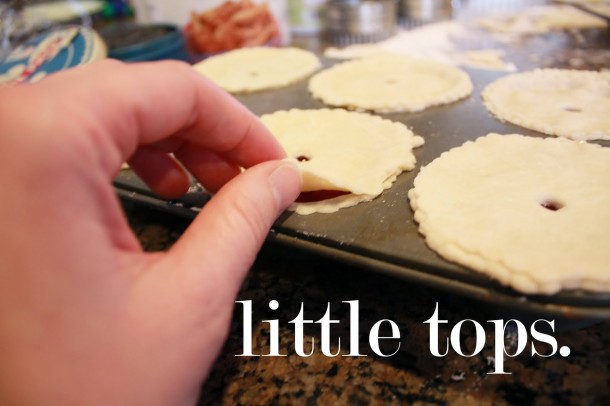 I was a bit nervous as I sat waiting for the timer to go off.
Would they cook evenly in the muffin tin?
Would the cherries leak out and bubble all over the bottom of my oven?
Would the bottoms burn?
But, it was indeed happy moment when I opened the oven and spied my little dough babies donning the perfect shade of golden brown, and not a cherry out of place. A proud moment if I say so myself!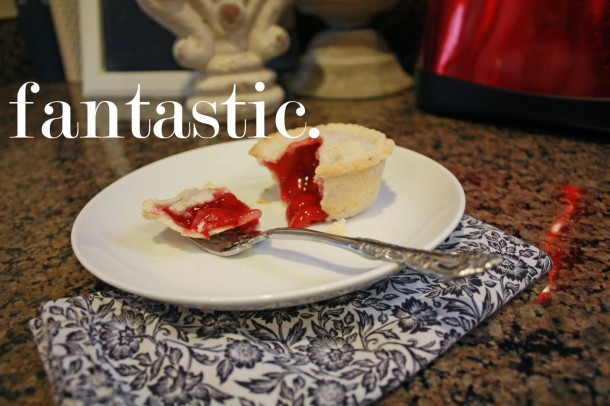 And, it was a dessert worth every bite of dinner– even the broccoli part.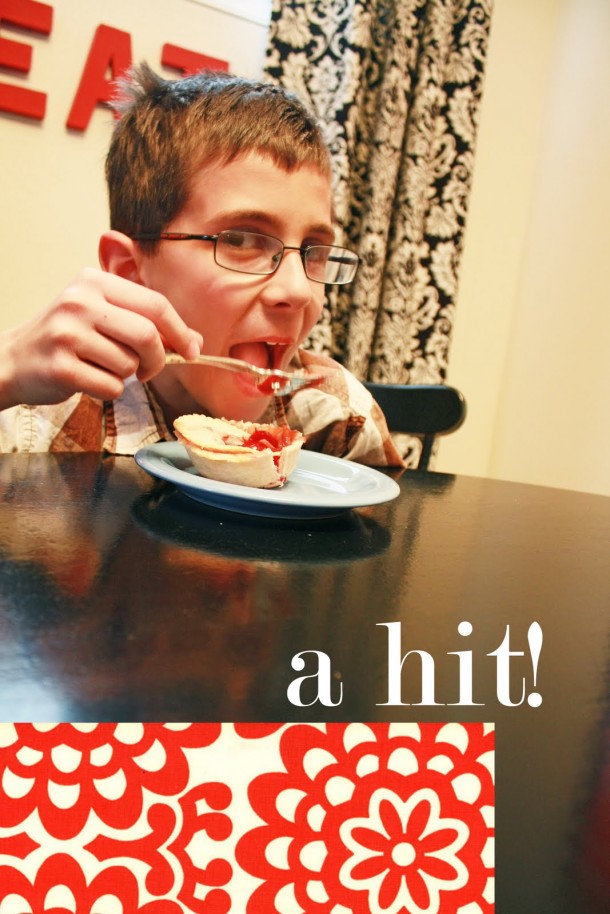 Mini Pies
1 and 1/2 C flour
3/4 t salt
1/2 C shortening
3 to 4 T ice water
Canned or fresh fruit
Grease your muffin tin with cooking spray.
In a large bowl, stir salt into flour. Cut in shortening until it resembles coarse crumbs. Add water a tablespoon at a time and stir with fork until dough comes together. Roll out into 1/8 inch thickness. Cut circles and place dough in muffin tin. Fill each tin with fruit and top with another round of dough. Bake at 375 about 15 to 20 minutes, or until crust is golden brown.