This post may contain affiliate links which may give us a commission at no additional cost to you. As an Amazon Associate we earn from qualifying purchases.

Champagne in cupcakes? Yes! I have a recipe for pink champagne cupcakes, and they're DELICIOUS! These are the perfect cupcakes for a party. These are super easy to make, because I use a box mix (if you have a favorite vanilla cupcake recipe, feel free to use that instead, just swap the water for champagne). I also included a recipe for dairy and gluten-free cupcakes that are just as delicious and still full of champagne. The frosting is a simple three ingredients which makes this all the better.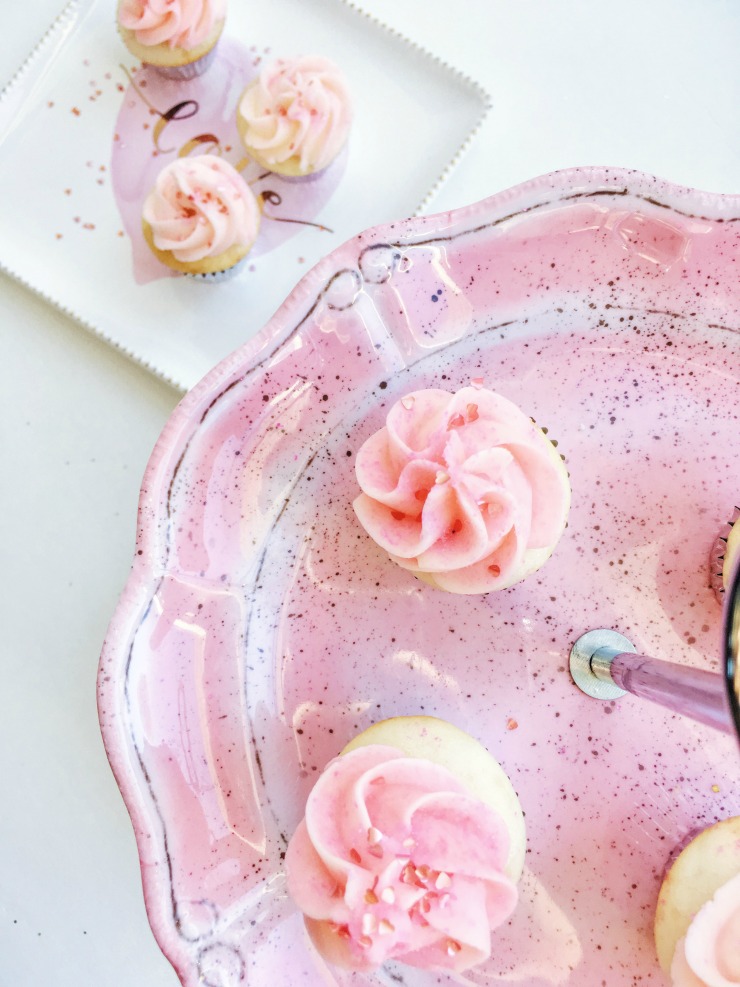 Pink Champagne Cupcakes
How cute are these cupcake liners? I found them at Marshall's and it was like love at first sight.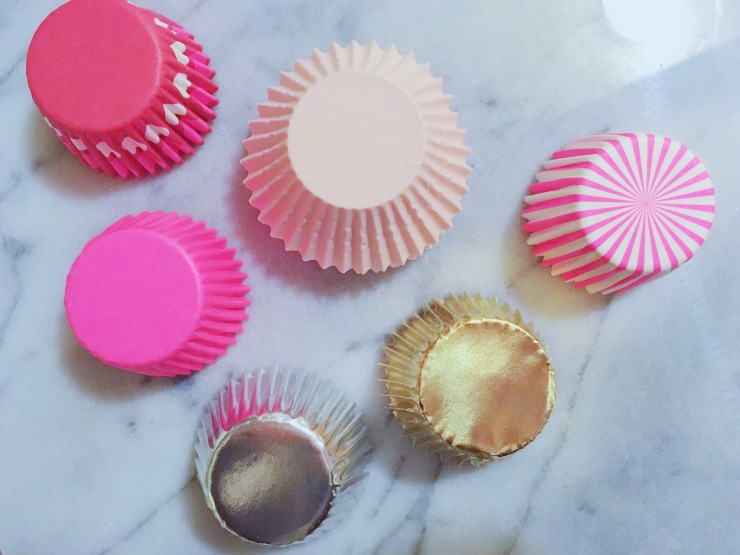 The silver ones can be found in your local baking aisle. Home Goods is also a good spot for cute cupcake liners! If you don't wanna leave the house (because you live in your pj's, like me) you can find some cute ones on Amazon, too!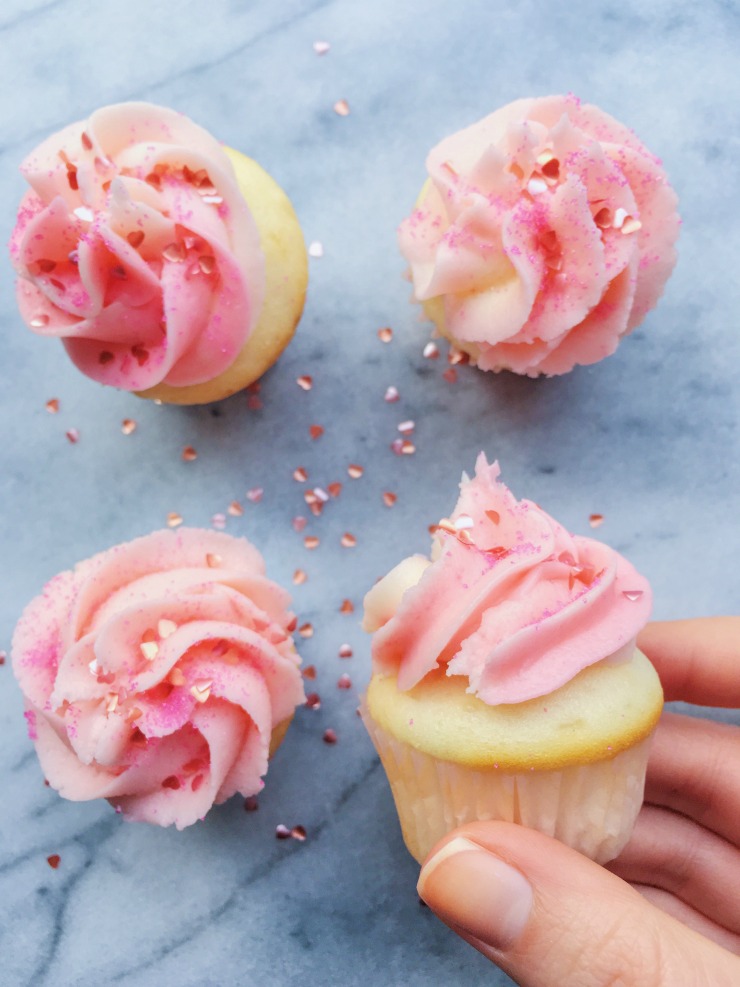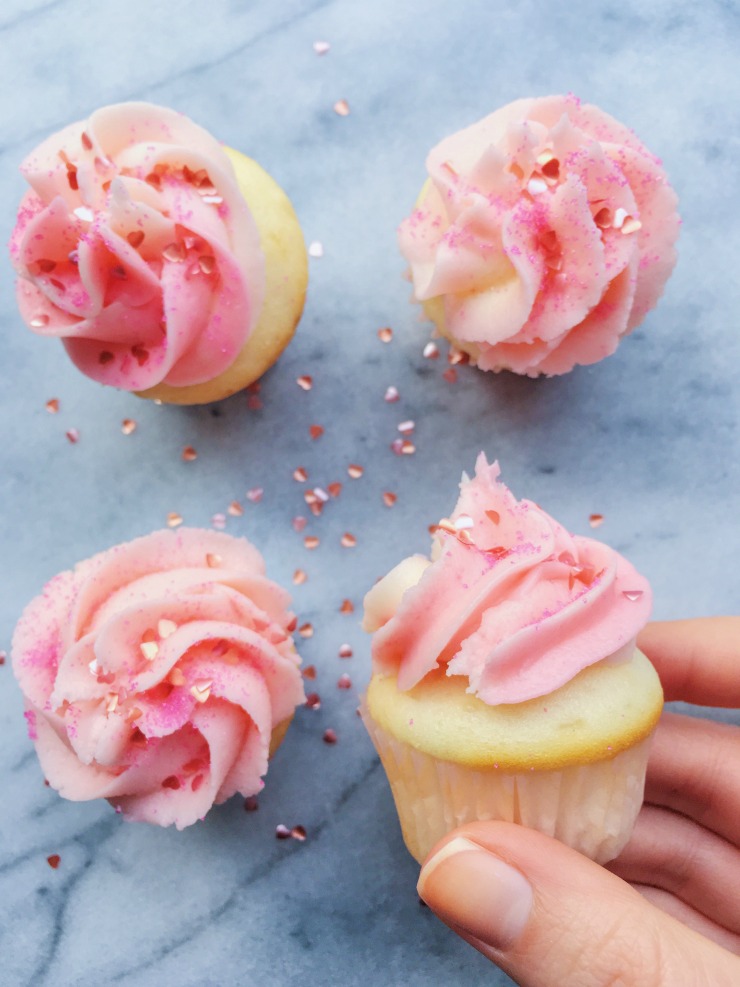 The champagne taste in these is not overpowering; it adds to the sweet taste of the frosting. You can always add more or less in the frosting depending on how you like it to taste (because we all know the best part about making frosting is taste testing it 2 or 10 times).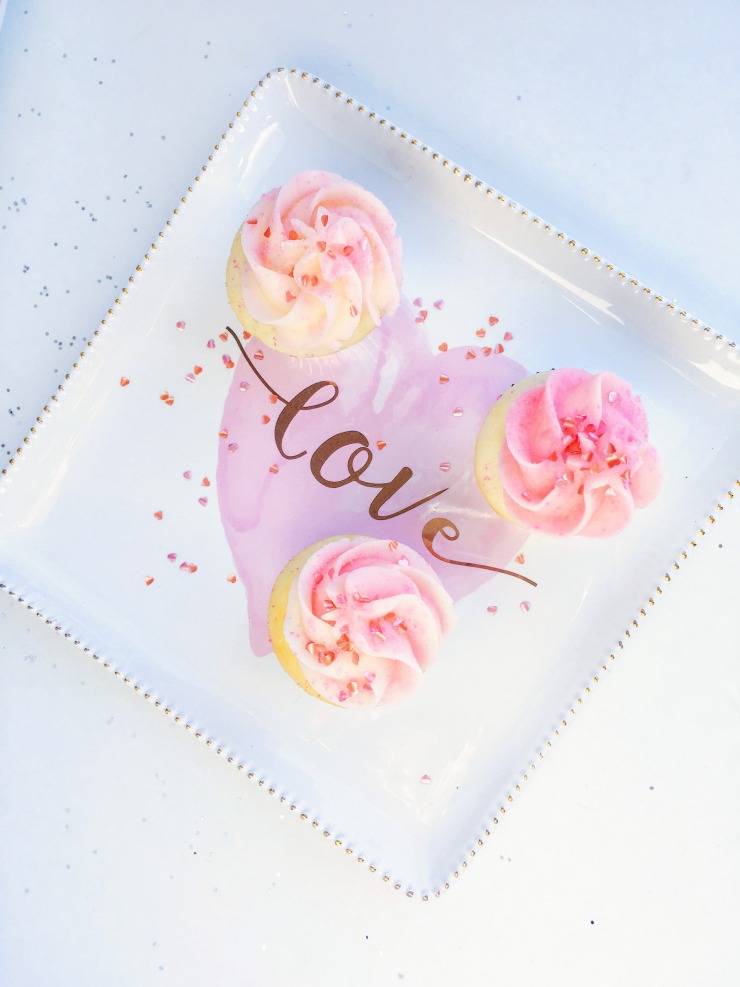 If you're stuck or need some guidance in making these, feel free to leave a comment below and I'll be sure to help ya out! I promise these will be a hit at your next party or get together. Some even say four mini cupcakes equals one whole cupcake. I'll go with that!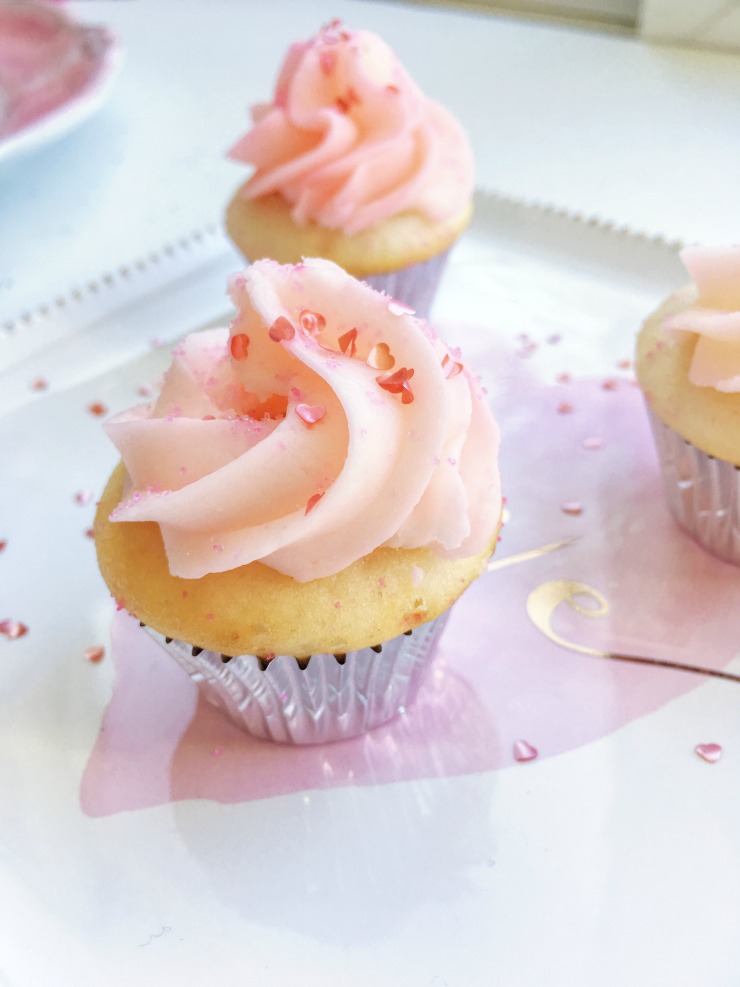 Pink Champagne Cupcakes Ingredients
Delicious Champagne cupcakes paired with Champagne frosting! Perfect for parties or holidays and can be made Gluten Free (GF) and Dairy Free (DF)!
Ingredients:
1 box white cake mix (use egg whites recipe) or Pamela's Vanilla Cake Mix (GF) (swap whole eggs for 4 egg whites)
Egg whites
Vegetable Oil
Champagne (substituted for water amount on back of box)
1 cup (2 sticks) of unsalted butter room temperature (or 1 cup Earth Balance if DF)
4-5 cups of powdered sugar
4-5 tablespoons of champagne
Pink or Red Food Coloring
Sprinkles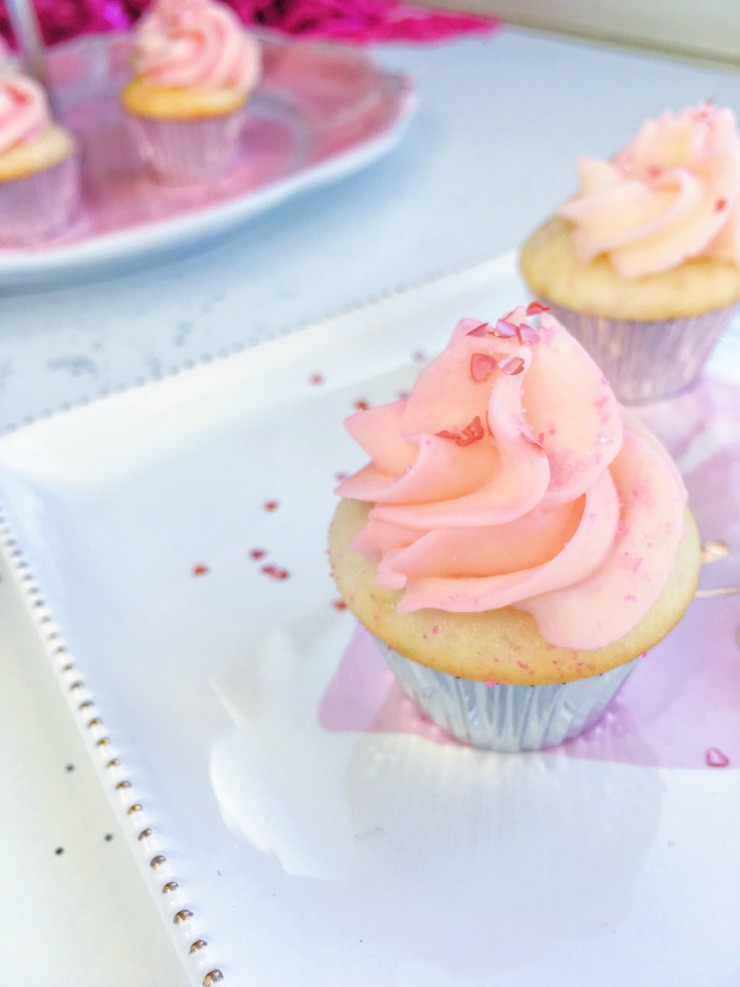 Champagne Cupcakes Recipe
1. Preheat the oven according to the directions on the back of the box.
2. Line cupcake pan with liners (I used a mini cupcake pan and was able to make 48 mini cupcakes with one box).
3. Prepare cupcake mix according to directions on the back of the box but swap whole eggs for egg whites (2 egg whites = 1/4 cup for reference). Substitute champagne for the water, my box was 1 1/4 cups of water so instead I put in 1 1/4 cups of champagne.
4. Divide batter evenly among cupcake cups.
5. Bake according to time on box.
6. Remove cupcakes and cool on a wire rack.
7. Do the same if using GF mix just make sure you use 4 egg whites instead of the whole eggs (it might not say to do this but it makes for a better texture in the cupcake).
Champagne Frosting
1. Cream butter (or Earth Balance) with a mixer on low-medium speed.
2. Add powdered sugar 1 cup at a time beating well after each addition.
3. After all 4 cups have been added, beat on high-speed for about 4 minutes or until butter and powdered sugar turn into frosting texture.
4. Add champagne and beat for 2 more minutes.
5. Powdered sugar and champagne can be added to taste.
6. Add food coloring until desired color is reached.
7. Do the same if using Earth Balance. The frosting using Earth Balance will not be as stiff as the frosting made with butter, so you might need to add the extra cup of powdered sugar. It will still go on the cupcakes just fine and taste delicious!
Author Bio: Sprinkle Me Pink
Sprinkle Me Pink is a DIY and Baking blog that provides its readers with tutorials and how-to's. All pictures and content belong to Sprinkle Me Pink. It's goal is to inspire its readers to create because it leads to a happier and healthier life!
For more delicious cupcake recipe ideas, check out our Pink Lemonade Cupcakes and Rainbow Cupcakes (this one has a great frosting technique for using three colors at once!)