This post may contain affiliate links which may give us a commission at no additional cost to you. As an Amazon Associate we earn from qualifying purchases.
It is a rare occasion when we are sent a recipe that makes us stand up and take notice, but that is exactly what Melinda Rainey Thompson has done with her pound cake. Upon receiving Melinda's email, I forwarded it to Tiffany, who responded, "We need to know her." It is our pleasure to introduce this hilarious Southerner today. We hope you enjoy Melinda's writing, and her pound cake recipe, as much as we do.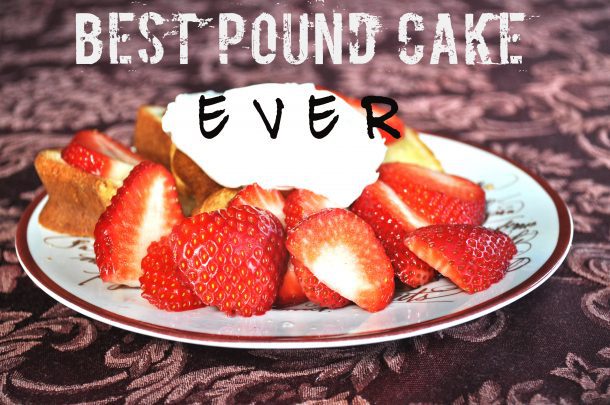 Pound Cake Recipe Revealed
I am about to give you the best pound cake recipe ever—bar none. I'm a Southern woman, born and bred, and I promise you: This is THE ONE. I often make it to accompany consoling casseroles when someone's roll is called up yonder. Friends, relations, office workers, and repairmen—anyone who needs sweetening in my life gets a pound cake. This cake says: "Forgive me," "Happy Birthday," "Get Well Soon," "I'm Sorry You Lost Your Job," and "Please finish re-tiling my bathroom before Christmas."
It's a very versatile recipe. I'm a writer; I once mailed this pound cake to North Carolina to thank an editor who liked my first book. Even after being jostled by the post office, this cake got rave reviews. My kids expect it to appear on the sideboard at every family occasion. They think the regular consumption of this cake is their God-given, constitutionally protected birthright.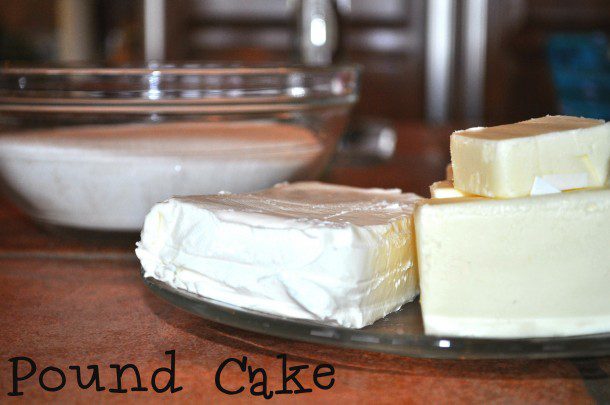 I've left my mark on earth with this pound cake, and I'm going to tell you exactly how to make it. I really am. I'm not going to leave out any ingredients, like some Southern women I know, who do that to ensure that your pound cake never quite lives up to theirs. I'm a bigger person that that. I feel rather virtuous as I'm typing this, as if I've just made a generous donation to a worthy cause. I promise you one thing: When you try it, you are going to want to kiss me right on the mouth.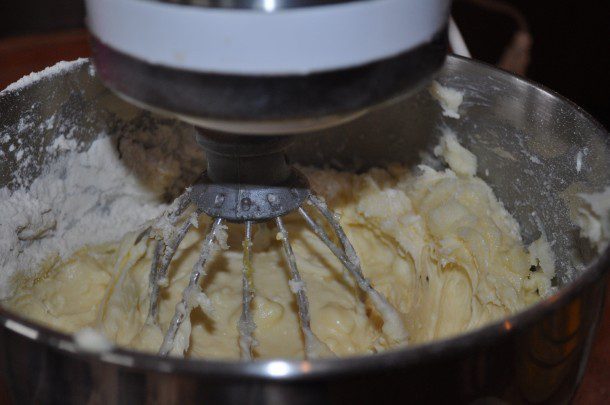 Here's what you need to do: Put three cups of sugar, one bar (eight ounces) of cream cheese, and three sticks plus two tablespoons REAL butter (no cheating, you'll ruin my recipe) in a mixer.
If you have time, let the butter and cheese come to room temperature first. If you don't, microwave them to soften them up.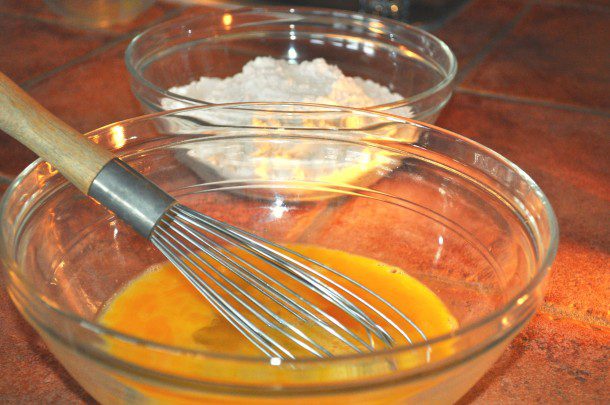 Mix. Gradually alternate adding three cups of plain flour and six large eggs, slightly beaten, until the mixture is a bit thicker than pancake batter. (This is not quantum physics; don't overthink these instructions.) I use a forty-something-year-old Kitchen Aid mixer I bought at a yard sale. It works fine.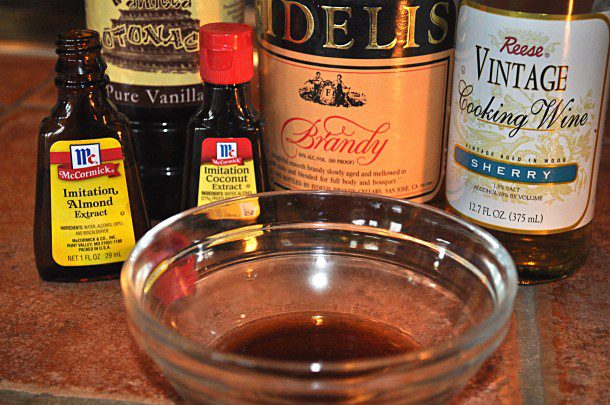 Finally, add one teaspoon of each of the following flavorings: (They're expensive to buy the first time, but then you'll have them on hand for several more cakes; you will be asked to bake more. Trust me.) Vanilla, (Real, no imitations, Southerners do not like fake flowers, butter, or anything else.) almond, brandy, sherry (You can use cooking-grade liquors.), and coconut. If you don't like one of these flavorings, you can double up on something else.
Feel free to adjust to your family's taste. This isn't holy writ. But don't use fake anything—no matter what. Forget about those low-fat substitutions you're considering. This is a CAKE, for heaven's sake. Mix in the flavorings.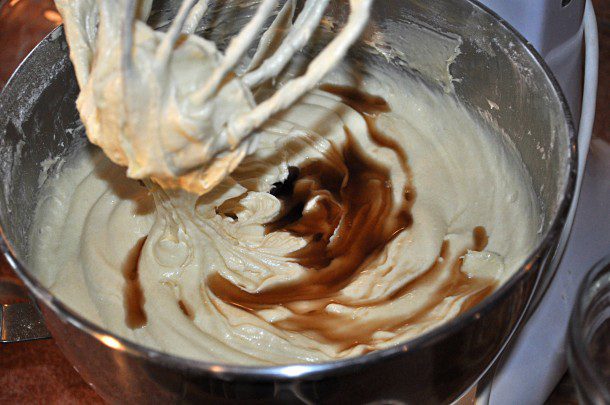 Pour the batter into one greased Bundt pan or two loaf pans (If you'd like smaller loaves which are easier to share and slice perfectly for strawberry shortcake, choose the loaf pans. Beat a pint of heaving whipping cream with a little sugar if you're so inclined, and slice up the berries. Don't use that canned whipped cream that kids like to squirt in their mouths. Remember: Fake is BAD. Real is GOOD.).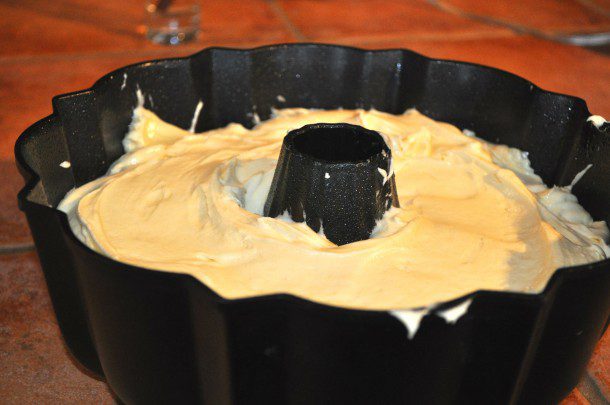 DO NOT PREHEAT YOUR OVEN. (I know, I know. It's unusual.) Bake at 300 degrees for about one hour and ten minutes. DO NOT OVERBAKE THIS POUND CAKE! You want "sad streaks" which make it so moist and delicious your eyes roll back in your head when you taste it. Ovens vary, of course. Mine came over on the ark, so work with what you have, and check to see how that cake is coming along. It's done when a toothpick comes out of the middle cleanly, but this is a judgment call. I like my pound cakes a bit underdone. That's one of my secrets.
When you remove the cake from the oven, let it cool in the pan on a wire rack for five or ten minutes. While the cake is cooling, melt one cup of sugar in a half cup of water in a boiler on the stove. Remove the pan from heat, and add one teaspoon of each flavoring. Slide a sharp knife around the edges of the cake pan before inverting it to help release the cake. Turn it out quickly onto a plate and then immediately flip it right side up on to the platter you are going to serve it on. Feel free to hold your breath and pray. It can't hurt. Allow the cake to rest for a few minutes, and then spoon the glaze over it. Leave it uncovered for a few hours until the liquid has been absorbed.
Pound Cake Warning:
This cake is finicky, but it's worth the trouble. Because it is so deliciously moist, it sometimes sticks to the pan. It takes practice to get it just right. Do not worry if your pound cake falls apart or sticks. That is how God urges you to make trifle. I promise you one thing: People will gladly scrape this pound cake up with a spoon. It's that good.
About the Author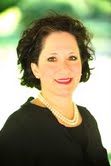 Melinda Rainey Thompson is an award-winning author of three books: Southern Women Aging Gracefully, The SWAG Life, and I Love You—Now Hush. Her newest release, I've Had It Up To Here With Teenagers, will be published in April 2012. You can check her out on her fan page at Facebook.com/melindaraineythompson and visit her blog at melindaraineythompson.wordpress.com. On Twitter, she is mrtswag. Melinda responds to email, tweets, Facebook messages, smoke signals, and more.
[amd-zlrecipe-recipe:1]