This post may contain affiliate links which may give us a commission at no additional cost to you. As an Amazon Associate we earn from qualifying purchases.
We have a very busy spring planned here on SITS. Now that we have one Bloggy Boot Camp underneath our belts, we are diving back into our website content with full force! For starters, we are morphing our Style channel into Food and Lifestyle. What this means is that we'll still be covering shops and products we love, but we're also expanding our focus to include posts on cooking and travel. It is a change we're incredibly excited about.
To help us deliver this content, we've invited Emily Louise, a WONDERFUL blogger, longtime SITStah, and cherished friend. She blogs regularly at little momma & co. We adore Emily's bright, fun posts, as well as her commitment to get her boys in the kitchen with her as often as possible. Here's a little more about our latest contributor: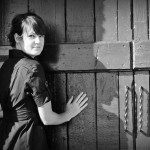 Emily is the apron-wearing, camera-wielding, daily blogger behind Little Momma and Company. Blogging since 2006, she's found her niche in discovering a reason to celebrate every day and enjoy the simple things life has to offer. While her true passion is cooking and finding ways to pull her children into the kitchen with her, Emily also loves running her own photography business, teaching children's cooking classes, serving in her church and community, and traveling with her husband, the pilot.
You can find Emily's posts in the Food & Lifestyle channel on Mondays and Wednesdays going forward.  To get things started, Emily is teaching us all about pretzel making as part of her Recipe Monday…
When I say that I am a huge fan of cooking with your kids, it's an understatement!
I've got my boys trained!

They're wives better thank me someday… seriously. When they see that their husband can whip out the best gazpacho this side of the Mississippi, well then– I'll expect a thank you card, and maybe flowers.

I use every kitchen opportunity to pull them in and teach–not only cooking but even math, science, and reading. It's been a huge gateway for learning in our house.

And, it's learning with benefits!
How often can a math lesson end with warm, chewy pretzels? I don't ever remember any of my math lessons ending that way. (usually my math lessons only ended in tears! Dang math!)
Pretzels are one of our families favorite recipes. I think it's because it requires so many steps.
Mixing, rising, rolling, cutting, twisting, baking, boiling, sprinkling. It's all there. So many fun things to keep our hands busy.
My boys love the measuring part best. (Mathematic skills!)

And, of course– kneading is a close second. (Hand & eye coordination!)

And, my favorite part of pretzel making– is twisting!

It's to easy, let me show you how.

Twist once, twist twice, and fold down. Poke your little fingers into the ends so they stay and place, and that's it!
See?? Isn't that easy?
After a pre-bake, the pretzels are boiled for a few minutes, to help them form that outside skin.
Then, they are sprinkled with coarse sea salt, and baked again.
Mmmmmm!
Now, grab your kids– head to the kitchen, and practice your math, science, and reading skills! And, don't forget the mustard.
Homemade Pretzels
4 C flour
1 package yeast
1 1/2 C milk
1/4 C sugar
2 T cooking oil
1 t salt
–
2 T salt
egg white (for a wash)
In a mixing bowl (or mixer) stir together the flour and yeast.
In a medium saucepan heat and stir milk, sugar, oil and salt just until warm.
Slowly add the liquid mixture to the flour mixture and mix well.
Turn out the dough onto a floured surface and knead to make a stiff but elastic dough. Oil the dough and let rise for 1.5 to 2 hours.
Punch the dough down, turn it out onto a lightly floured surface. Roll into a rectangle, about 1/2 inch thick.
Cut into strips. Shape into pretzels. Put pretzels on a greased baking sheet. Bake at 475 for 4 minutes.
Dissolve 2 T of salt into a pot of boiling water. Boil the pretzels 2 or 3 at a time for 2 minutes apiece. 1 minute per side. Place on a paper towel to drain. Put the pretzels back on the greased baking sheet.
Brush pretzels with the egg white, sprinkle with salt. Bake at 350 for 20 to 25 minutes or until golden brown. Cool on wire racks.
Enjoy!!!