This post may contain affiliate links which may give us a commission at no additional cost to you. As an Amazon Associate we earn from qualifying purchases.
Before you know it, your gardens and markets will be bursting with fresh zucchini ready to be used for amazing, quick and easy summer recipes. One of my favorite ways to use zucchini is in quick breads. I have made Chocolate Zucchini Bread, and Blueberry Zucchini bread to name a few.  We had some leftover buttermilk from another recipe so I was determined to try it in a zucchini recipe. Thus this Quick Buttermilk Zucchini Bread recipe was created! It is a moist and flavorful quick bread that I pretty much ate all by myself.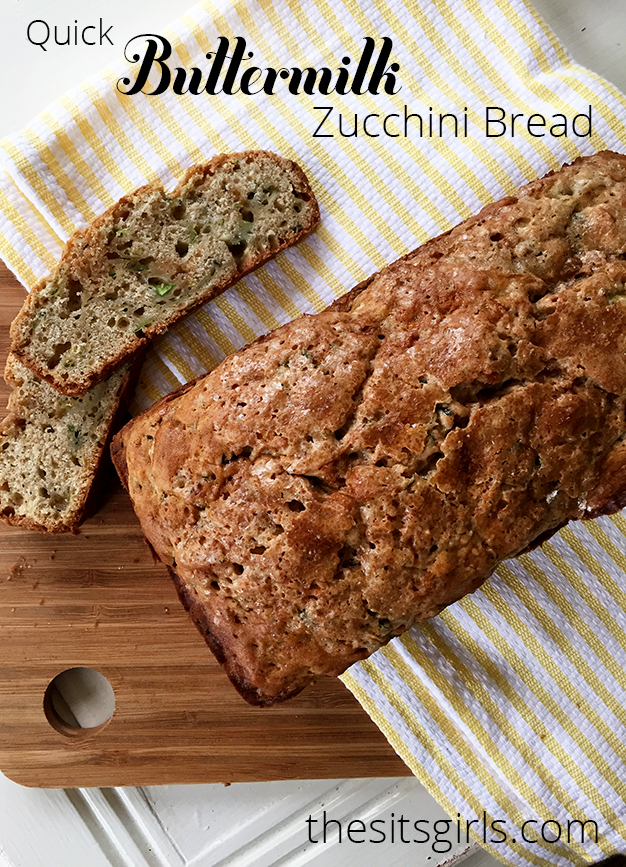 Quick Buttermilk Zucchini Bread Recipe
Ingredients
1/2 cup butter melted
1 1/2 cups sugar or 1 cup sugar & 1/2 cup turbinado sugar
2 eggs
1/2 cup buttermilk
2 1/2 cups flour
1 teaspoon baking soda
1 teaspoon salt
1 teaspoon cinnamon
1/4 teaspoon baking powder
1 cup zucchini, shredded
1/4 teaspoon lemon peel
1/4 teaspoon nutmeg1 1/4 cups sugar
This is a great recipe for getting your kids involved in the kitchen. I know my older kids love to use the grater (with supervision), and if you end up with an abundance of grated zucchini, you can always freeze the extra to make bread all year long.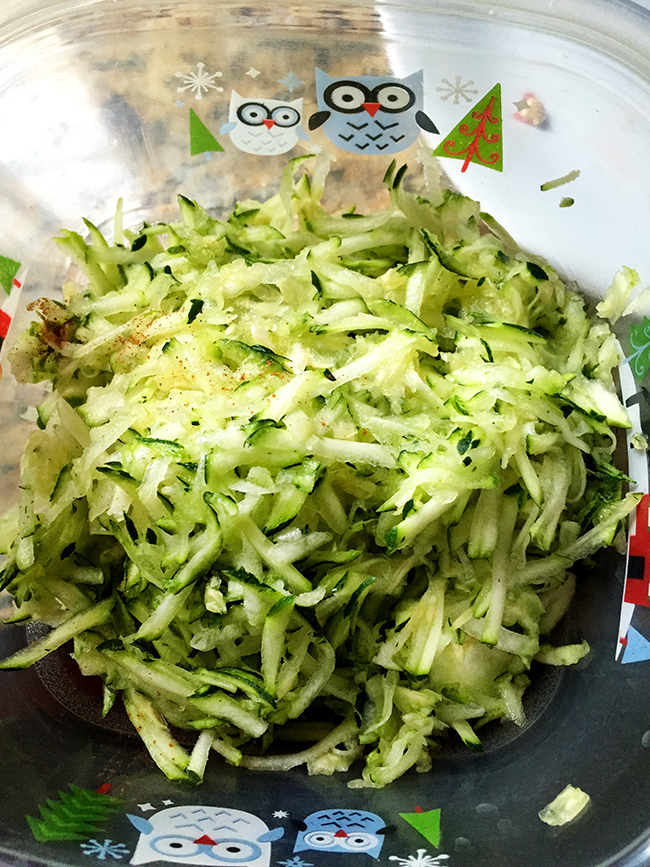 Quick Buttermilk Zucchini Bread Directions
Combine all ingredients in large mixing bowl.
Pour into greased bundt pan or 2 loaf pans
If only using 1 cup of sugar in the batter, sprinkle tops with the turbinado sugar
Bake about 50-55 minutes at 350°F for bundt pan and 30-45 minutes for loaf pans
Mini chocolate chips and chopped nuts may also be added, if desired.
Another reason I love quick bread recipes so much is that they can be made in a single bowl without a mixer. Of course if I was doubling this recipe I would probably use a mixer, but for this amount you can mix by hand.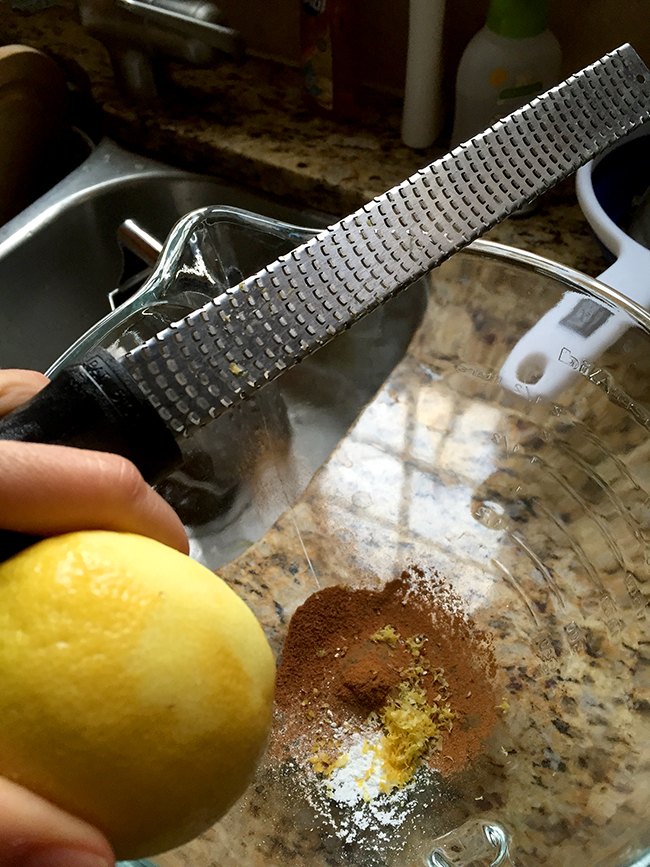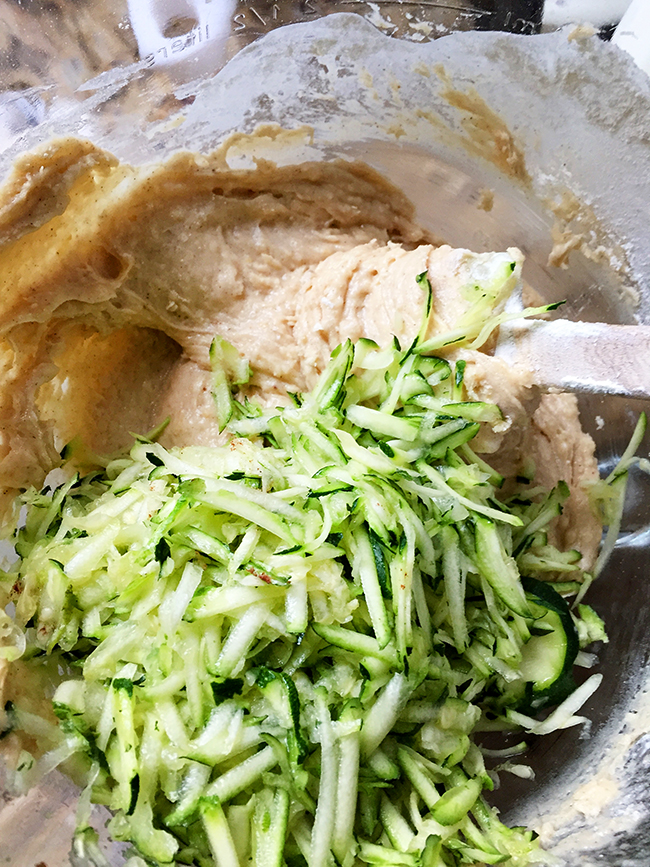 The original recipe suggests making this in a bundt pan but I thought I would try to make it in two loaf pans so I could freeze or give away the extra loaf.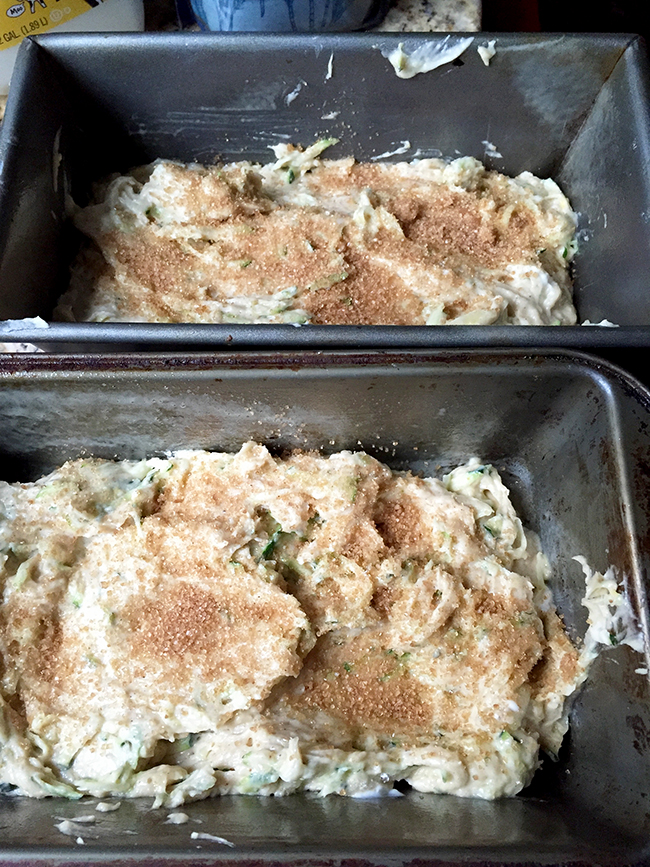 I bet this is the last zucchini recipe you will ever need. I reduced the amount of sugar in the recipe and sprinkled the top with turbinado sugar for a nice crunchy topping.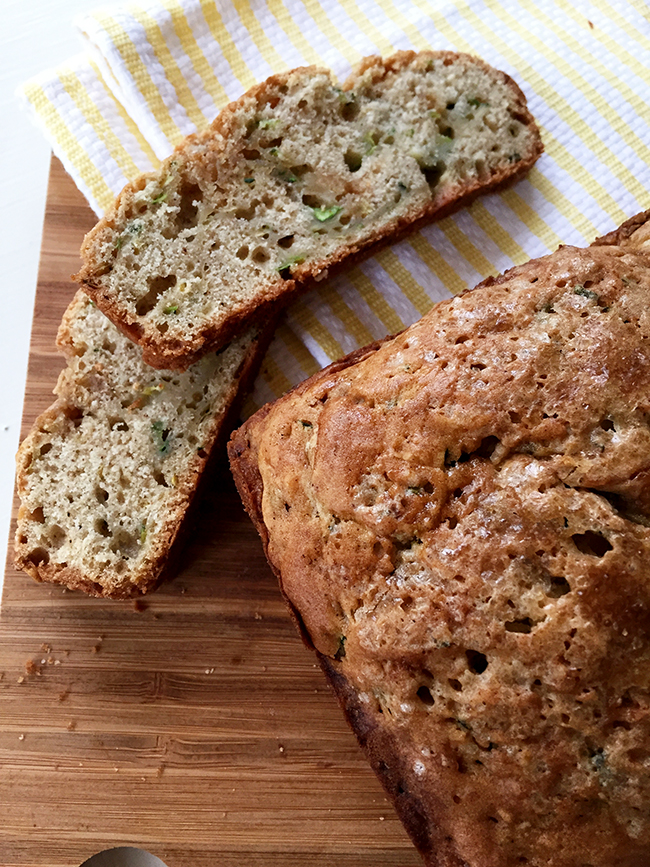 Not sure what else I can say about this recipe but bring on zucchini season, I am ready to bake up some yummy goodness.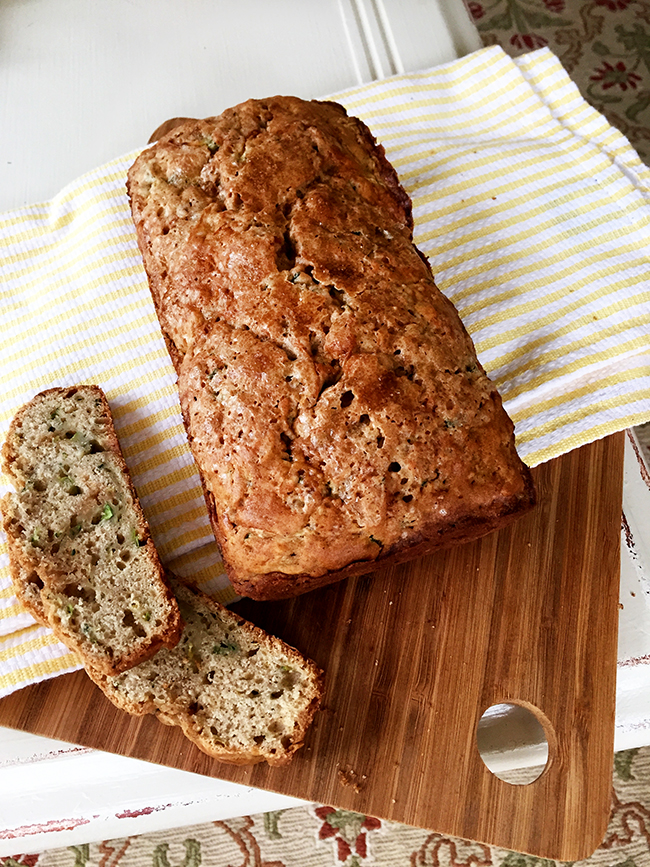 What is your favorite zucchini recipe?