This post may contain affiliate links which may give us a commission at no additional cost to you. As an Amazon Associate we earn from qualifying purchases.
The best way to unwind at the end of the day is always a delicious refreshing cocktail or a glass of wine. We love being inspired by the seasons, and with Valentine's Day right around the corner, we were looking for something pink, fruity, and a little extra special! This Raspberry Fizz cocktail is the perfect thing to serve at you Valentine's Day party!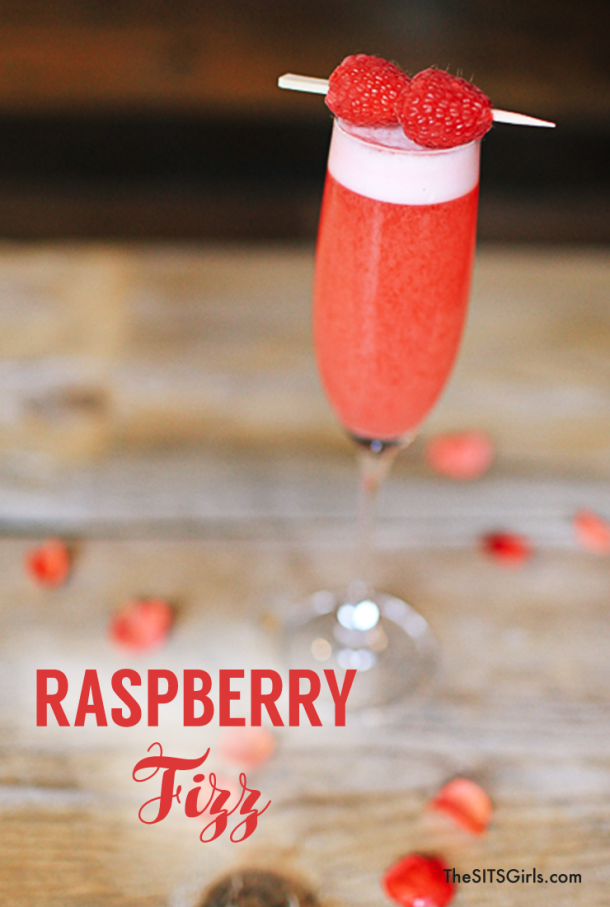 Raspberry Fizz Cocktail
Ingredients
1 1/2 oz gin
1 egg white
3/4 oz of fresh lemon juice
3/4 oz of raspberry syrup (you can make fresh or use Torani)
3 oz of sparkling water (we chose lemon flavor)
fresh raspberries for garnish
In a cocktail shaker, shake the egg white vigorously for 10-15 seconds. You want to shake it hard enough so it gets foamy. Next, pour the raspberry syrup, lemon juice, and gin into the shaker and shake again for about 20 seconds.
Pour the sparkling water in to the shaker and then pour the everything in your chosen glass (in this case, ours was a champagne flute, but you could also use a highball glass if you prefer). Garnish with some fresh raspberries and enjoy!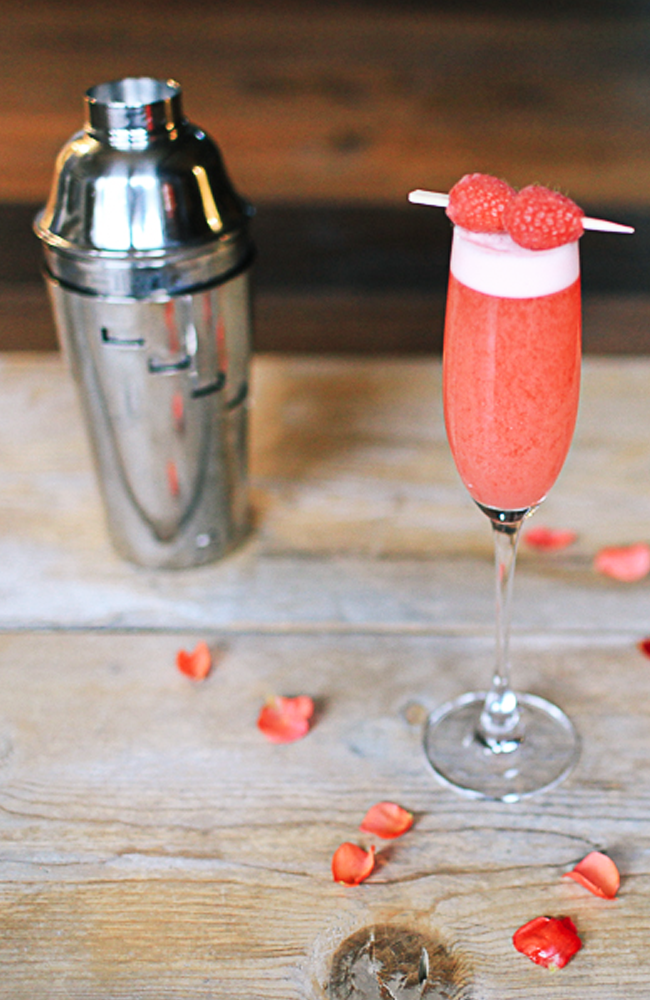 We can not wait for you to try this delicious cocktail. It is the perfect thing to leave you feeling refreshed and ready to celebrate! CHEERS!