This post may contain affiliate links which may give us a commission at no additional cost to you. As an Amazon Associate we earn from qualifying purchases.
Question: Can I make my own granola bars?
…
I tried to this afternoon with wonderful results.
Easy peasy, and cost friendly too.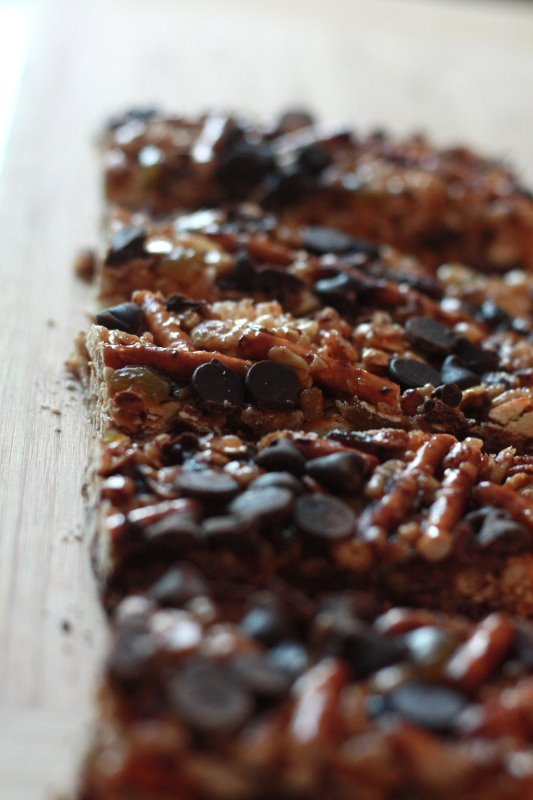 I call mine Trail Mix Granola Bars– you will see why in a minute.
…
Start with one part butter, to one part honey, to two parts brown sugar.
Place in a deep pot over medium heat.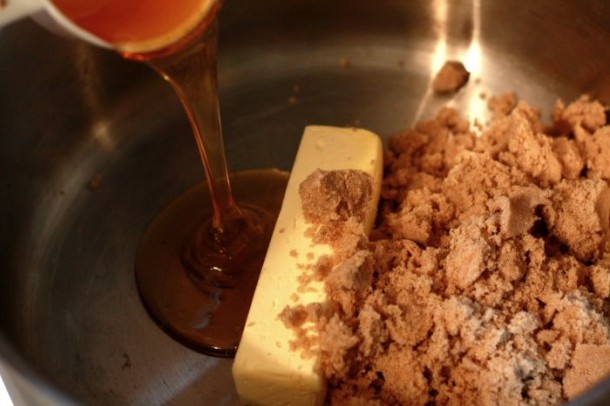 Bring to a boil. Remove from heat.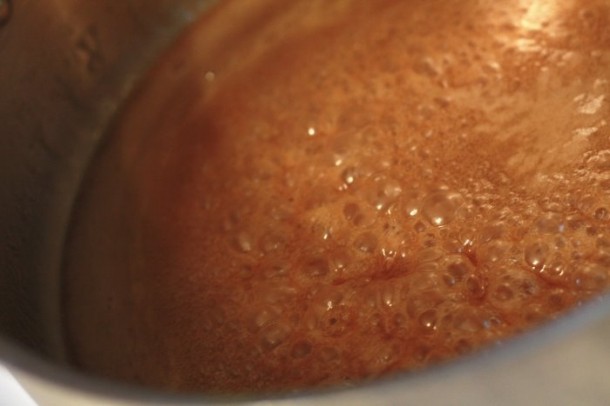 Stir in granola, puffed rice cereal, and any other goodies– I chose golden raisins, chocolate chips, and pretzel rods.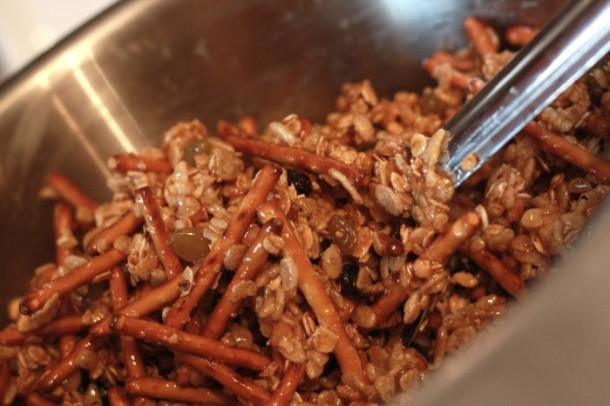 I waited for the mixture to cool until I added the chips– so they would not melt. I just greased up my hands and pressed everything down into a cookie pan with a lip.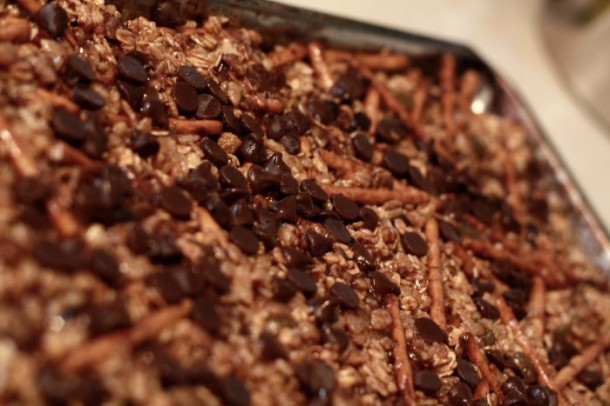 Refrigerate– a good hour or so.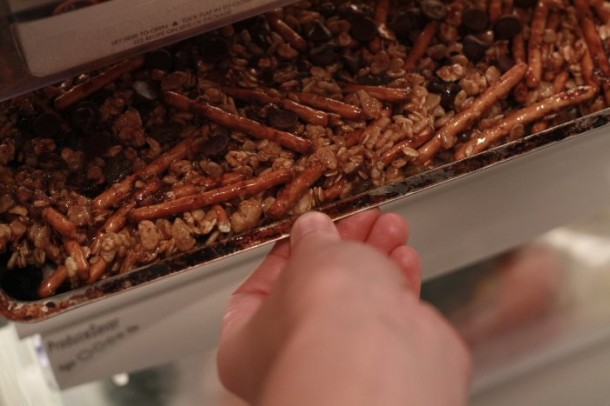 Dump pan onto a cutting board and cut into bars. It makes at least 20.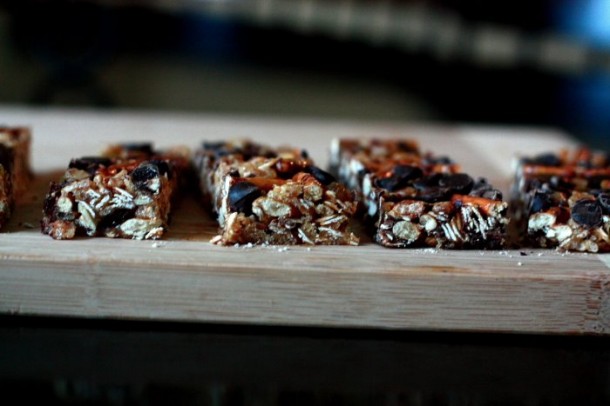 Enjoy one with a cold glass of milk. YUM.
Recipe for Granola Bars
1 stick of unsalted butter
1 cup packed light brown sugar
1/2 cup honey
3 to 4 cups granola, such as Back to Nature brand
1 cup rice cereal, such as Rice Krispies
1/2 cup raisins
1/2 cup thin pretzel sticks
1/2 cup semisweet chocolate chips