This post may contain affiliate links which may give us a commission at no additional cost to you. As an Amazon Associate we earn from qualifying purchases.
If you made a batch of boozy gummy bears for your friends at Christmas, chances are they are wondering when you'll be dropping off a new batch. Mix things up by creating a batch of Rosé Gummy Bears. They make a perfect gift for Valentine's Day, Galentine's Day, or really any day that ends in a Y!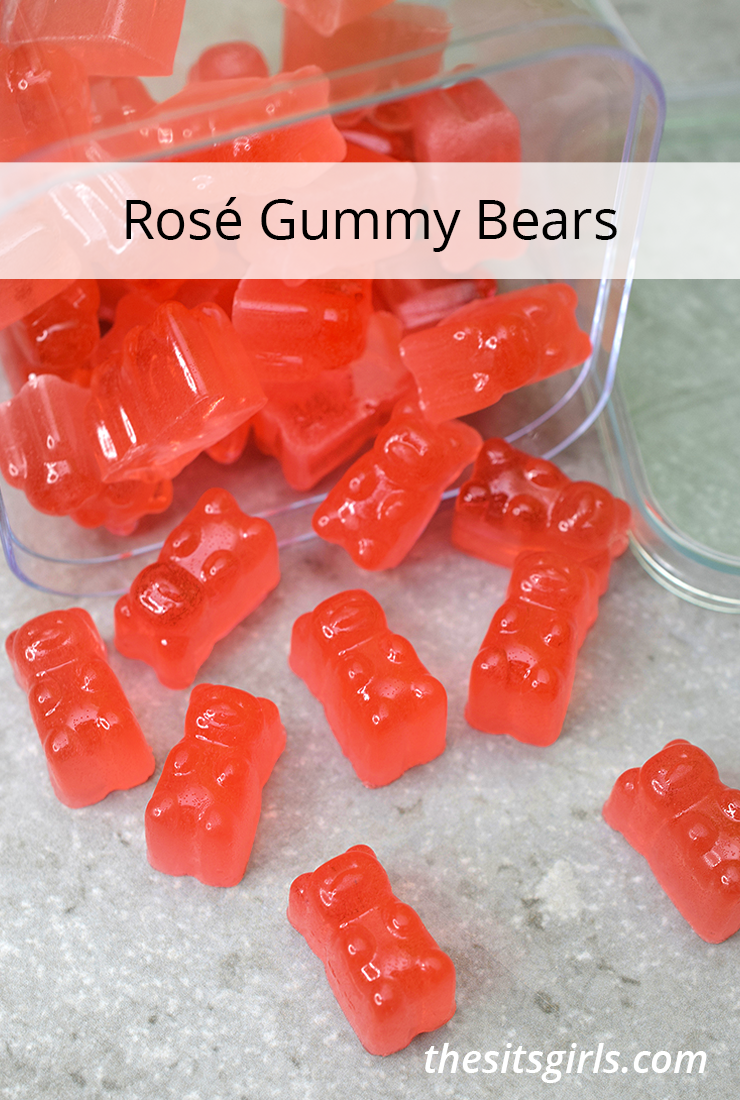 Rosé Gummy Bears
Ingredients for Rosé Gummy Bears:
1 3oz. (6 Tbs) pink strawberry gelatin
2 envelopes of unflavored gelatin
½ cup Rosé
¼ cup light corn syrup
¼ tsp citric acid
Gummy Bear Mold

How To Make Gummy Bears with Rosé
Add your Rosé and corn syrup in a small saucepan and mix well. Slowly add each package of gelatin, stirring well. Make sure all gelatin is dissolved. I could only find pink gelatin in a large box, so if that's the case for you measure out 6 tablespoons rather than pouring in the entire package. Add ¼ tsp of citric acid to finish off your gummy mix.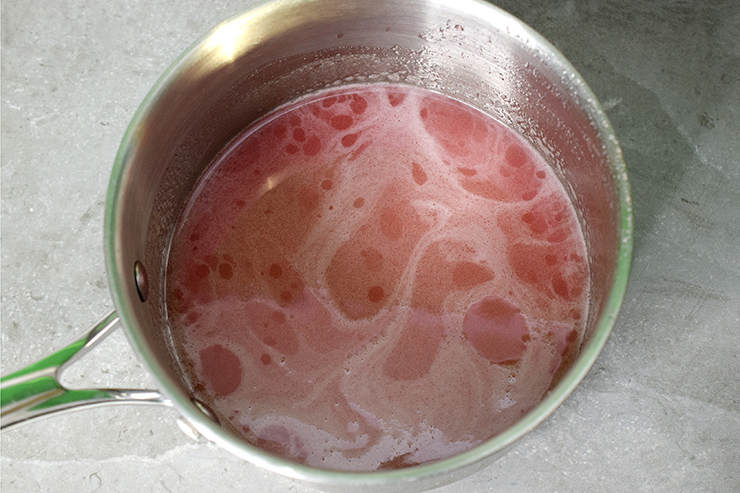 Heat your gummy mix over medium-low heat while stirring for at least five minutes.
Pour the mixture into a glass container and allow it to sit for a minute or two to allow any bubbles to float to the top. Do your best to scrape off any bubbles/foam in order to get clearer gummies. I did find that it was a little harder to get all of the bubbles out of gummies made with wine, but never fear-they'll still be adorable and delicious.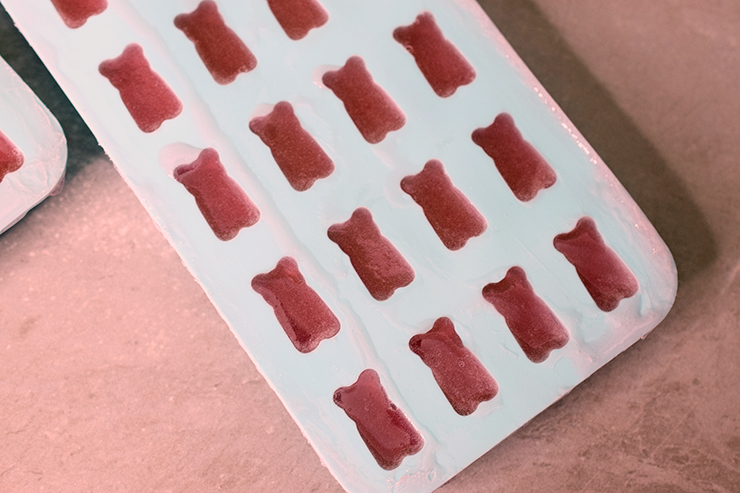 Fill your gummy bear molds with your mixture. A large medicine dropper will make this part easy, but if you don't have one just make sure you scrape off any overspill.
Allow the gummies to set up in the refrigerator. Once they are firm you can remove them from the mold.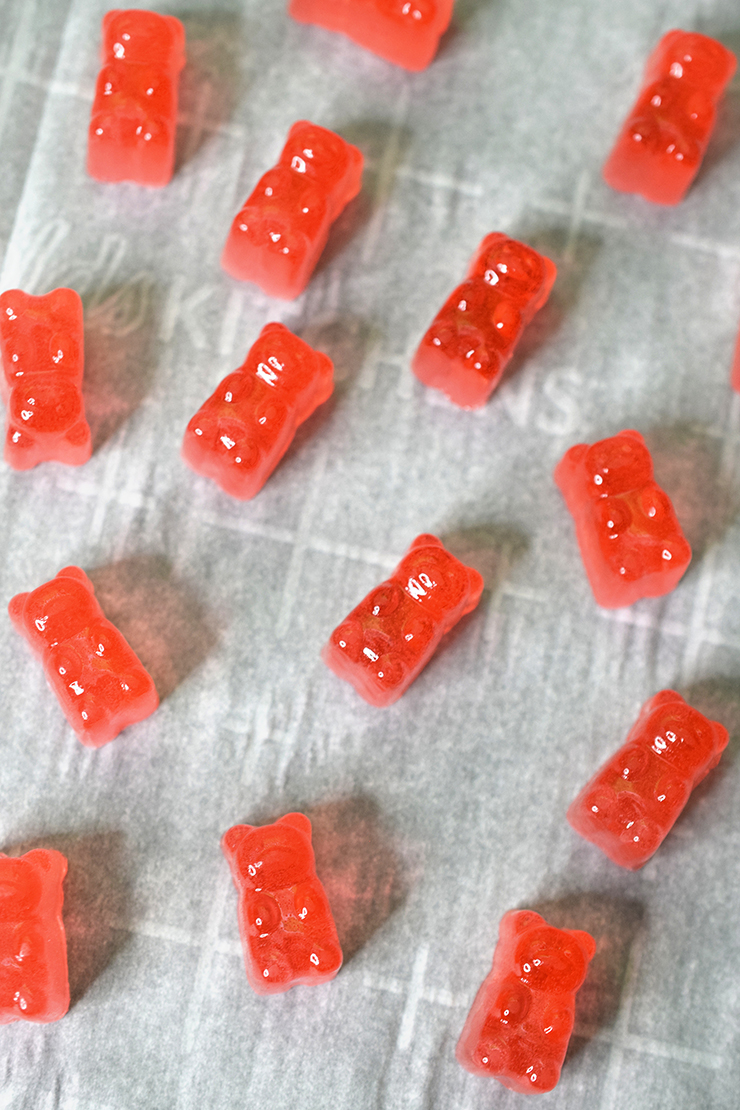 Place the gummy bears on a parchment lined cookie sheet to dehydrate for a few days.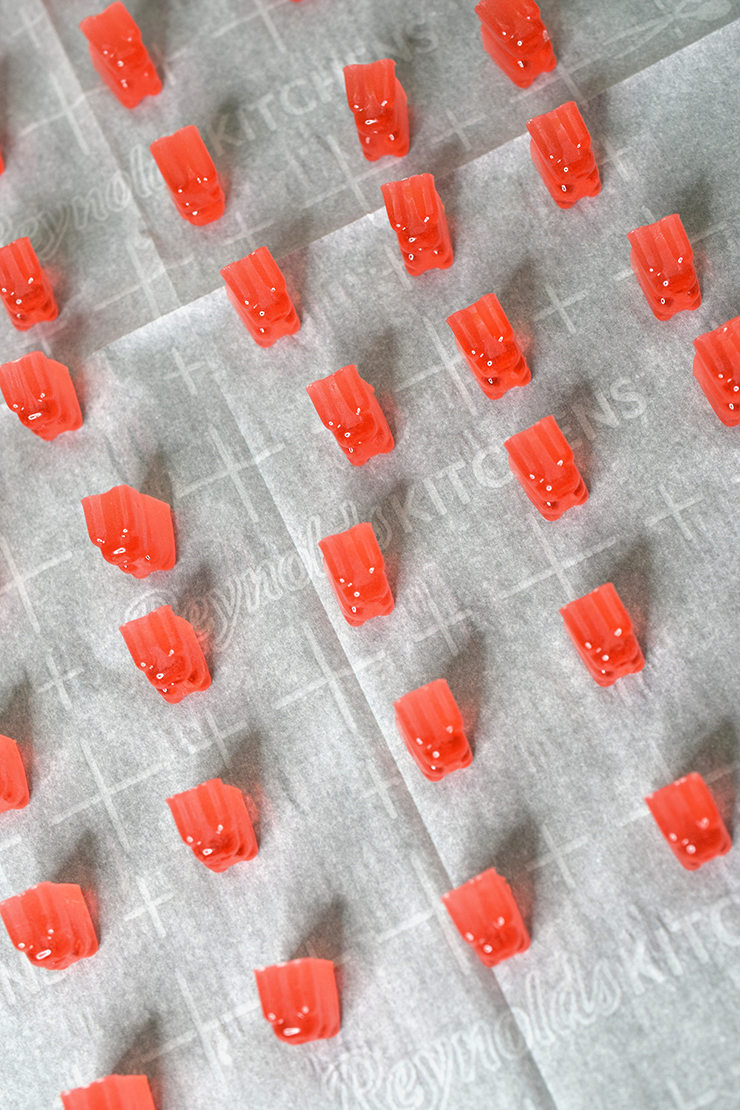 Move their position a few times during this process. This is what gives gummies their signature chewy texture.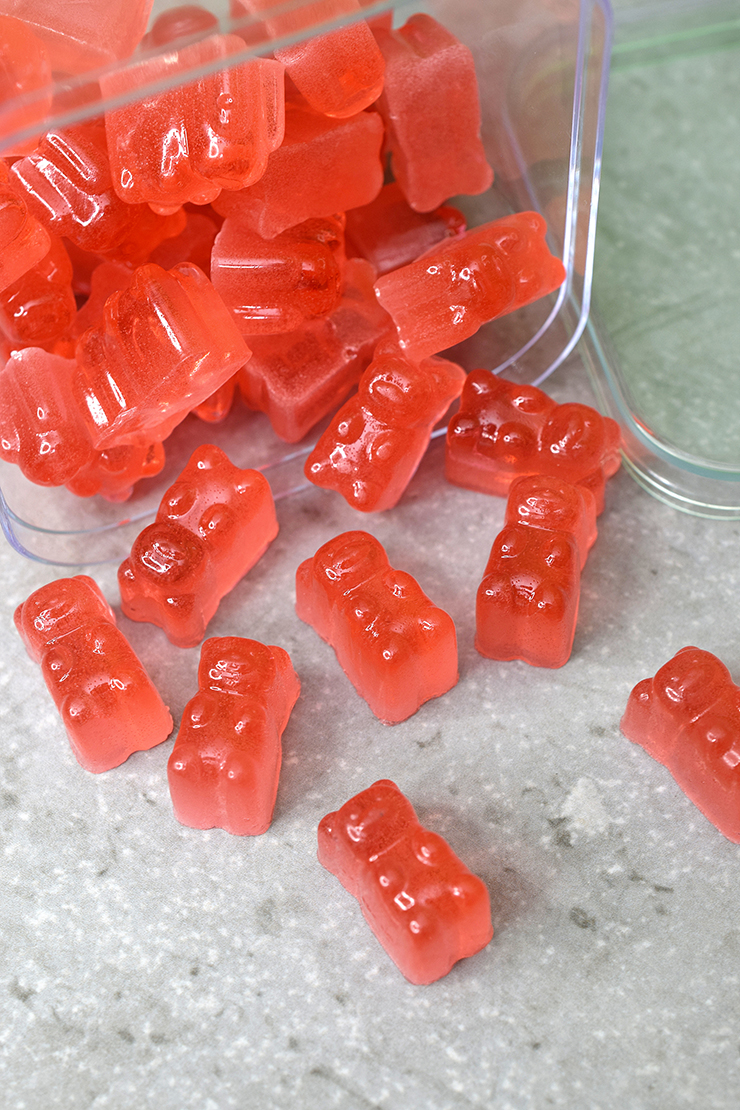 Once the gummy bears are no longer sticky they're ready to package and gift!