This post may contain affiliate links which may give us a commission at no additional cost to you. As an Amazon Associate we earn from qualifying purchases.
As a mom of three, I think the current count of school lunches I have had to pack so far is somewhere around 57,980. Or that's just what it feels like. Trying to figure out what to pack in a school lunch is a struggle. There are many times when I've thrown my hands up in the air and told my kids that I didn't care what they took as their lunch. They should just grab whatever. Or I've defaulted to sending the EXACT SAME lunch for days on end.
If you are in the same boat, we have some school lunch ideas for you, sourced from other parents in our Facebook group. Not from me, because I'd tell you a pb&j, yogurt, and some sort of fruit are IT. Although, one thing I do know about are the different lunchbox supplies and tools you need to make packing a lunch a lot easier! So we have some of those for you as well.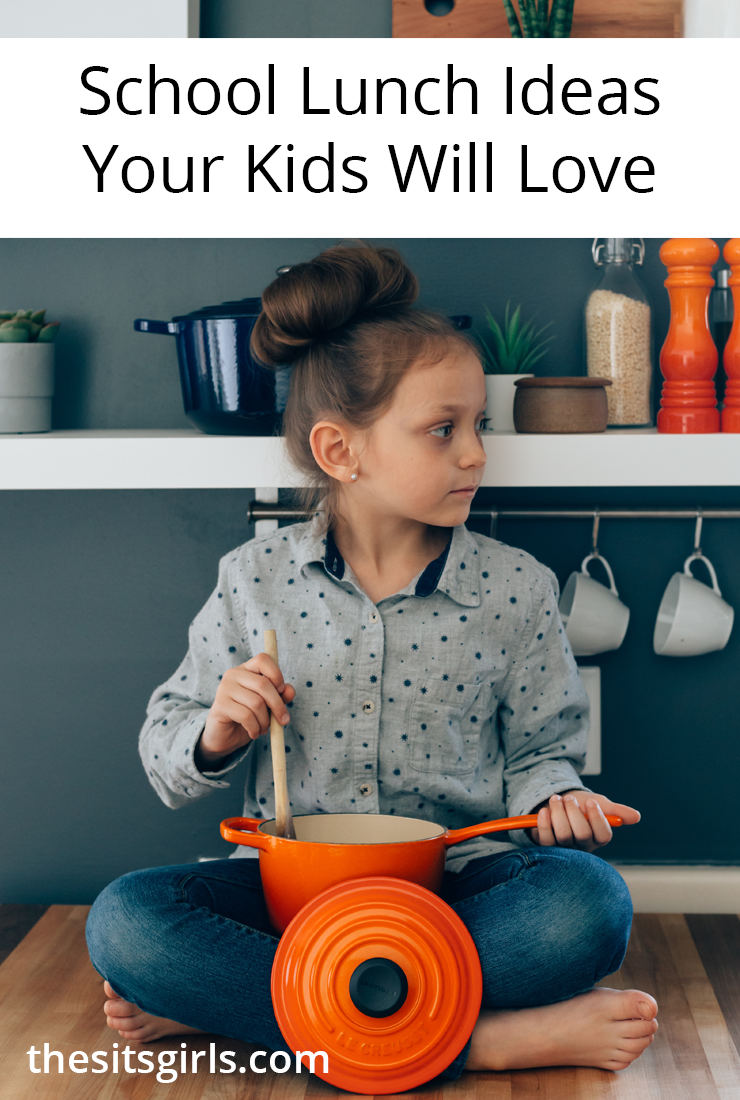 School Lunch Ideas Your Kids Will Love
Back-to-School Supplies: Lunchbox Necessities
This cut and seal tool lets you make your own "uncrustables" for way less than the pre-packaged ones you find in the freezer. Plus, you can customize them how you want (and let's be honest: probably use better ingredients than the pre-packaged ones). I even make a bunch ahead of time and freeze them.
If you like to make bento-style lunchboxes, you can send your child to school with this bento lunchbox. Or grab this set of seven bento lunch containers if you're like me and have multiple kids.
This dishwasher-safe set of reusable snack bags are a green option for packing lunches – and the patterns are so cute! (Try these snack bags if your child would balk at the cutesy patterns.)
Disposable plasticware and straws are wasteful, yet it's not exciting to watch the silverware slowly disappear out of your drawer either. This set of reusable travel utensils contains everything your child could need, straw included.
This thermos can help when you want to send in a hot lunch for your child (though it will keep foods cool, too). It comes in a variety of colors and will easily fit in a standard lunchbox.
A water bottle is great to add to any lunchbox. Since I toss my Swell water bottle into my gym bag and toss it all around my car with no leaks, I'm getting this smaller Swell water bottle for my kids this year.
School Lunch Ideas: