This post may contain affiliate links which may give us a commission at no additional cost to you. As an Amazon Associate we earn from qualifying purchases.
Hi all, it's Emily here, you know…from Little Momma & Co.
I'm traveling today, blogging from a little city on the Australian coastline called Sydney. We are trying to catch a little sun after being trapped in what my husband and I lovingly call "the longest winter of our lives…"
Back in Utah, every other day it snows. Nothing a little afternoon sun can't take care of…but really, snow? How much snow does one town need! I'm feeling springy. I need to be able to wear flip flops without worrying about frostbite.
Is your little section of the world still stuck in a winter rut? You could bring springtime inside! Cook up a little something that makes you feel like you've been lounging in the sultry spring sun all rosy cheeked and smelling of fresh grass.
This is one of our favorites! I call it spring on a plate, you can call it easy.
Spring Pea Soup with Easy Cheesy Scallion Panini's. It's only a few simple steps.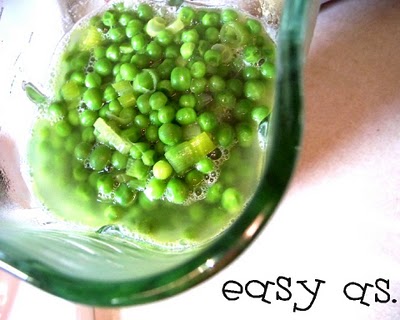 Chop up one bunch of scallions, separate the whites from the greens into 2 piles.
Put the whites in a pot with a little butter, cook for a minute and then add a bag of frozen peas and a can of chicken broth + 1 cup of water. Boil for 5 minutes. Blend in the blender.
Take the green scallions and mix with a block of shredded Monterey Jack.
Place 4 slices of rye bread in a buttered skillet and top with cheese mixture. Top with another piece of bread and cook until toasty.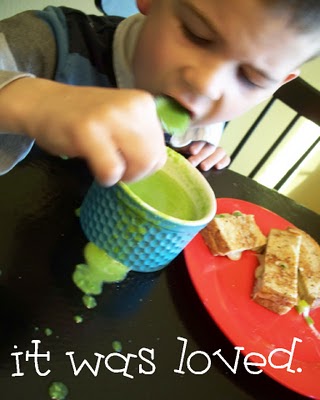 Cut sandwiches into 4 pieces lengthwise. Serve with soup, and enjoy!
Easy as Spring, right?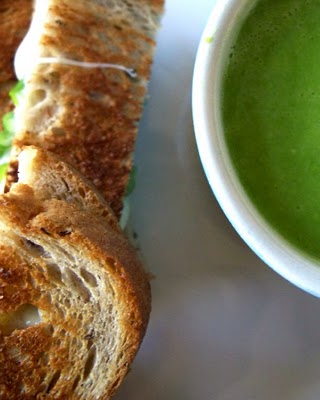 Try it!
Well lovely SITStahs, I will see you next week! Who knows what stories I will bring back with me. Cross your fingers I will make it back to the states in one piece after a 15 hour flight!