This post may contain affiliate links which may give us a commission at no additional cost to you. As an Amazon Associate we earn from qualifying purchases.
Look at these cupcakes. Pretty yummy-looking…right? And sure to be a hit on the kid friendly dessert recipes list with that green colored frosting, too. I bet you wouldn't guess that these are skinny cupcakes.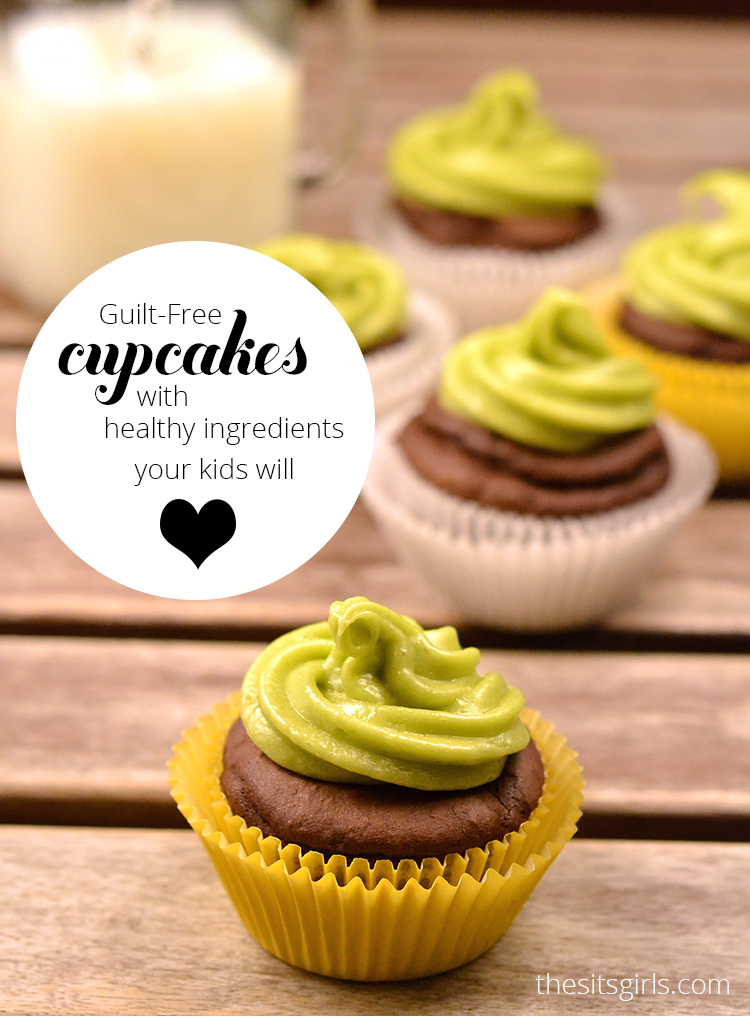 Let me back up. Every morning, I sit down at my desk and work. While I work, I watch the basic morning lineup. I love me some Hoda and Kathie Lee. Let's face it…these women have my job. I want to get up have my hair and make up done, and drink wine with my friends. And. Get. Paid.
SO…this morning, I'm working away, and paying attention to about 20% of what is said, when I hear Hoda say, "I love box cake with store bought icing!" You know what Hoda? I'm right there with you. I love it. We have some fiercely good bakeries in Chicago, but I'll take a good 'ole Dunkin Hines box cake any day of the week.
Joy Bauer was on the show with healthier options to yummy recipes. The second I saw it, and what was in it, I was all…"I call bologna pants on that!" (in my house we have replaced the BS word with bologna pants…and no, it is not catching on with anyone but me).
You got it, I marched out and bought a box cake and followed her recipe to the letter so I could prove her wrong.
*Except I did not have a mini cupcake tin, so I made regular sized cupcakes.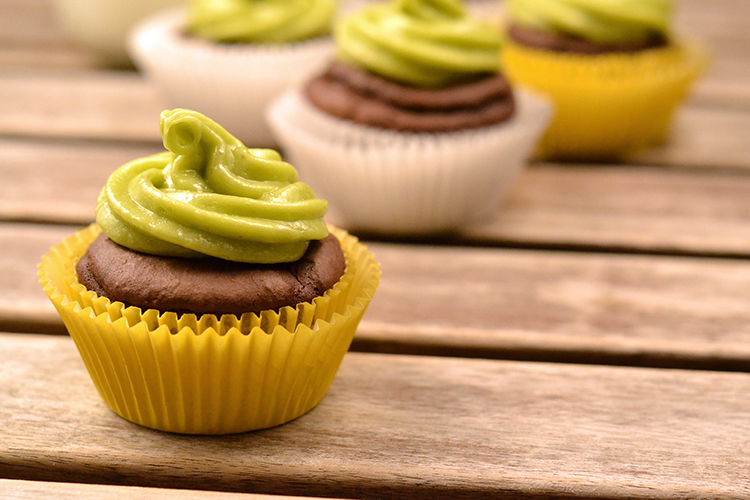 Chocolate Black Bean Cupcakes With Vanilla Avocado Frosting
Here is what you need to make these skinny cupcakes:
Baby Cakes Ingredients
1 can (15.5 ounces) black beans, preferably reduced sodium, drained and rinsed
1 cup water
1 box Duncan Hines Dark Chocolate cake mix
Vanilla Avocado Frosting Ingredients
1 ripe avocado
1/8 teaspoon lemon juice
1 tsp vanilla extract
¼ tsp cream of tartar
1¾ cups confectioners sugar
Preheat oven to 350.
Puree the beans and the water in a food processor until well blended. Then mix in the box cake.
Spoon mix into cupcake tin with liner and cook for about 12-15 min.
Now on to the Frosting.
Cut the avocado, remove pit, and scoop out meat.
Combine avocado meat with lemon juice, vanilla extract, and cream of tartar. Puree until smooth, then add confectioners sugar and mix well.
Joy B. says to put it in the fridge for a stiffer consistency, I must have left it in too long, because I had to hit it again in the food processor. That said, it worked perfectly.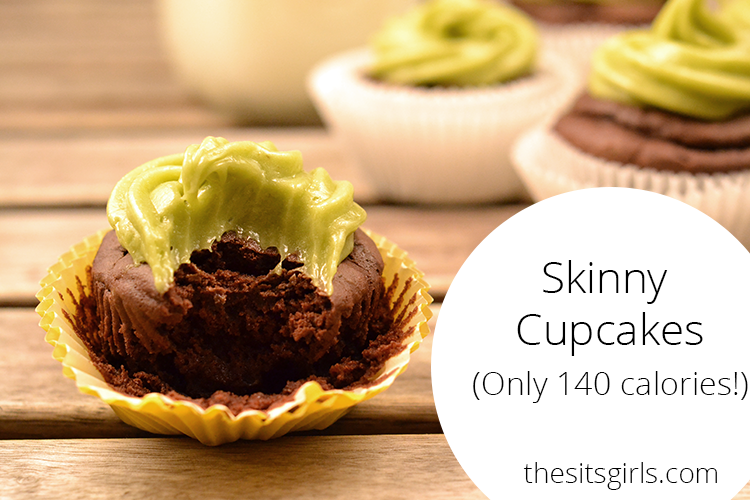 Ummm…I. Was. Wrong. These are YUMMY. I mean…really yummy.
I stand humbly corrected Joy Bauer. These cupcakes are my new guilt free chocolate splurge, and I thank you for that!
5 Skinny Cupcakes Recipes
Now that I know skinny cupcakes are a real thing, and they are actually good, I reached out on the SITS facebook page for more recipes to try with my family.
More Amazing Skinny Cupcakes: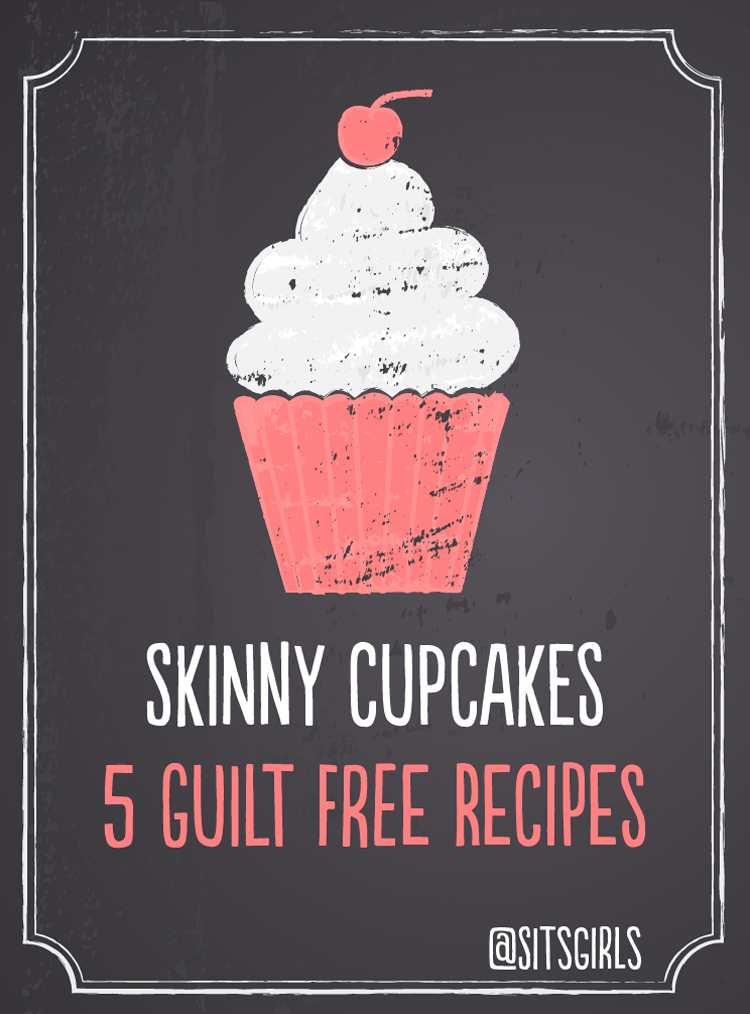 There you go! 5 skinny cupcake recipes. This will get you through a whole month of treats if you only make one batch of cupcakes a week. Not too shabby, if you ask me!
Do you have a skinny or healthy dessert recipe your family loves? Leave the link in the comments!