This post may contain affiliate links which may give us a commission at no additional cost to you. As an Amazon Associate we earn from qualifying purchases.
A couple weeks ago, I committed to drinking one green smoothie a day. I've learned a lot about smoothies. First, they're yummy. Second, they're colorful. The amount of spinach I put in them dictates the color.
I tell you this because my kiddos have become quite the smoothie aficionados. Translation…they know mommy is putting greens in the smoothies…so now they don't want them. Well that's a bummer.
Then I had a lightbulb! What if I make popsicles with my leftovers? This could be a great way to make green smoothies for kids.
I'll tell you what…they eat these smoothie pops! Score one for mommy.
Now I make a couple smoothies a day, and for the first one, I use less spinach.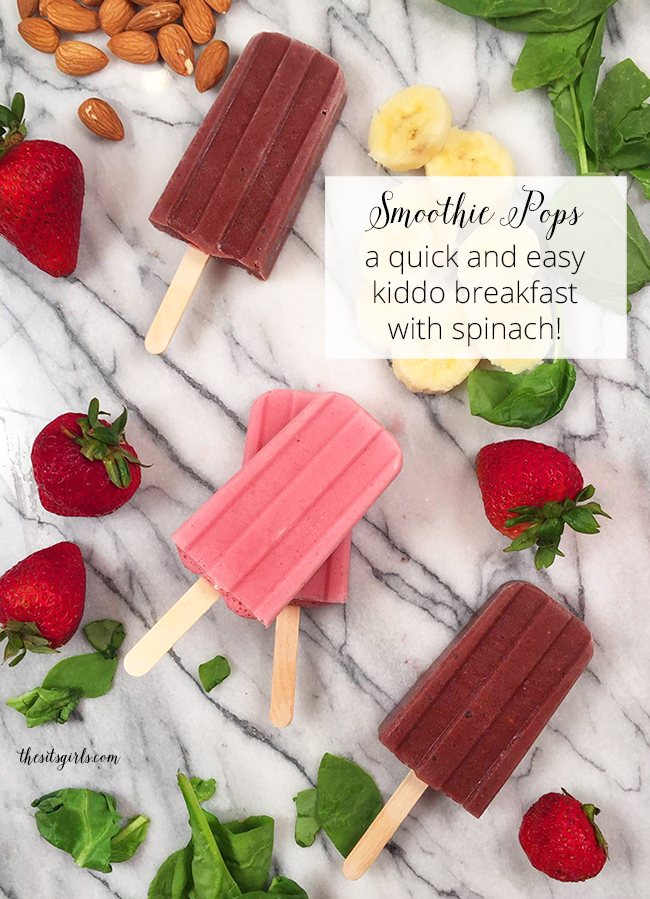 Green Smoothies For Kids: Smoothie Pops Recipe
My staple smoothie ingredients are:
spinach (1 – 2 handfuls)
1 banana (always)
a splash of almond milk until it's the consistency I want
handful of almonds
strawberries (1 – 2 handfuls)
blackberries (1 handful)
chia seeds (1 tablespoon)
1/2 inch fresh ginger (just to give it some zing)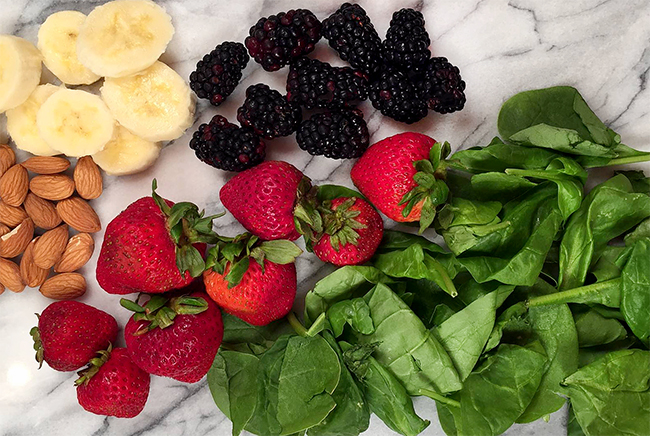 Toss it all in the blender and mix until smooth.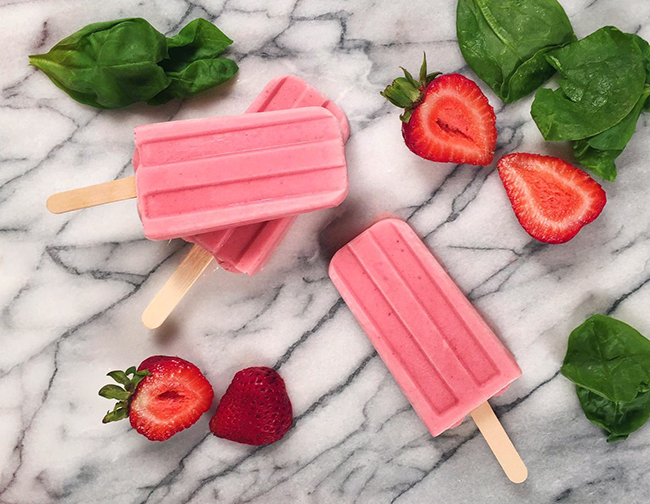 Pour into molds and freeze at least 6 hours.
Enjoy!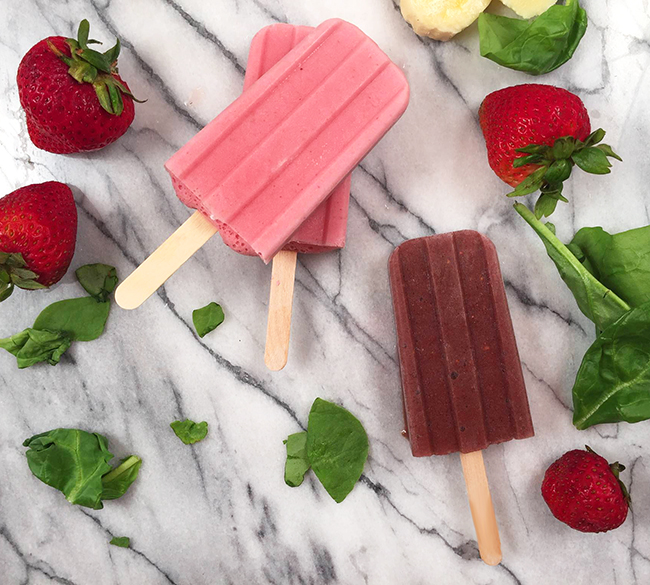 I like making sure my kids have fruits and veggies in their diet. We are rushing around so much in the morning…this is an easy way to hand them a popsicle and know it's a good breakfast!