This post may contain affiliate links which may give us a commission at no additional cost to you. As an Amazon Associate we earn from qualifying purchases.
There's nothing I love more than making s'mores on a warm summer night over an open fire.
There are two problems with this:
I live in Chicago
It's always cold, and I don't have an open fire
Have you ever tried making s'mores on the stove? It just isn't the same. Enter the S'mores Skillet! This is so easy, and let me tell you, it gives fireside s'mores a run for their money FOR SURE.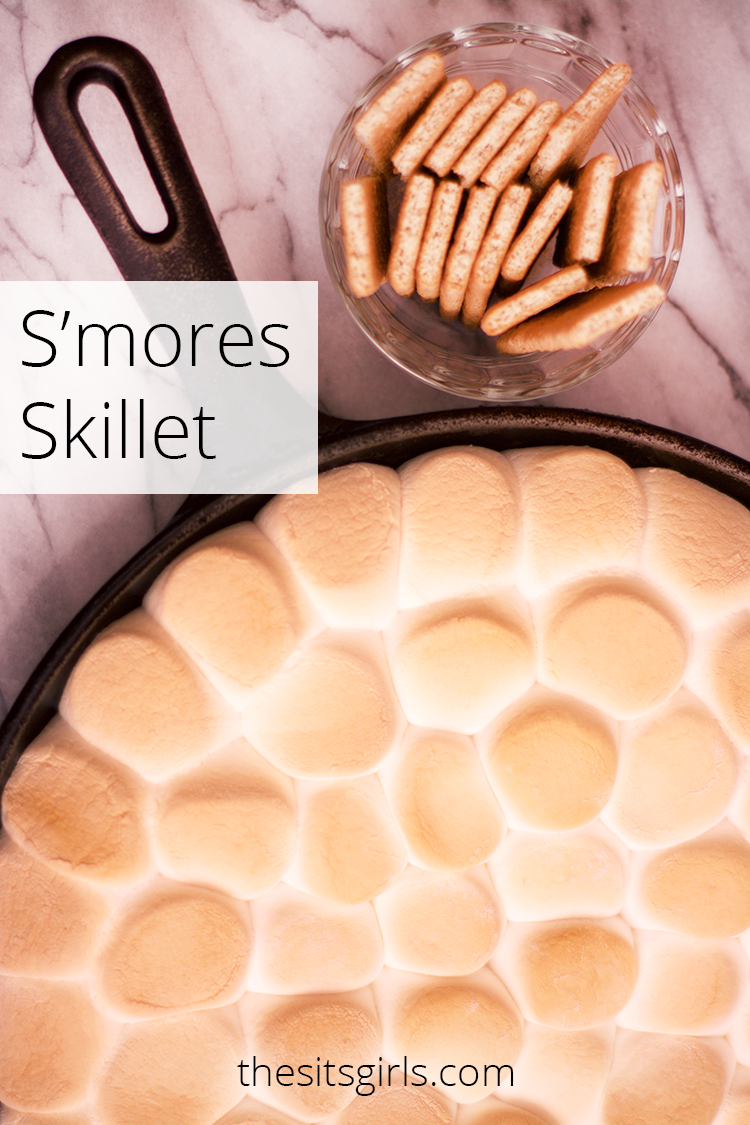 S'mores Skillet
Here's what you need to make a S'mores Skillet:
one bag of marshmallows
one bag of chocolate chips (I used dark chocolate)
one bag of peanut butter chips (butterscotch chips would be yummy, too!)
graham crackers for dipping
That's it!
Preheat your oven to 350 degrees. Pour in both bags of chocolate chips. Add marshmallows all over the top. Pop in the oven until golden brown on top of marshmallows. Every stove is different, but it took mine just over 10 min. Just keep peeking at them as they cook.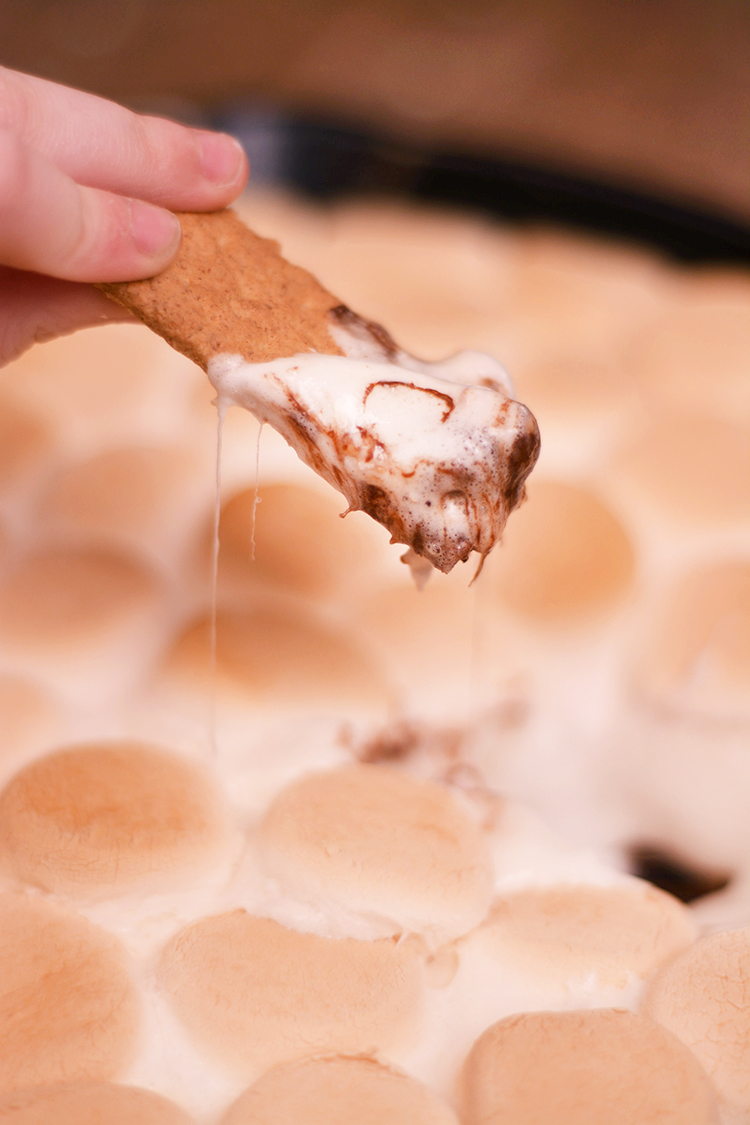 Be careful, when you remove it from the oven — the skillet will be HOT!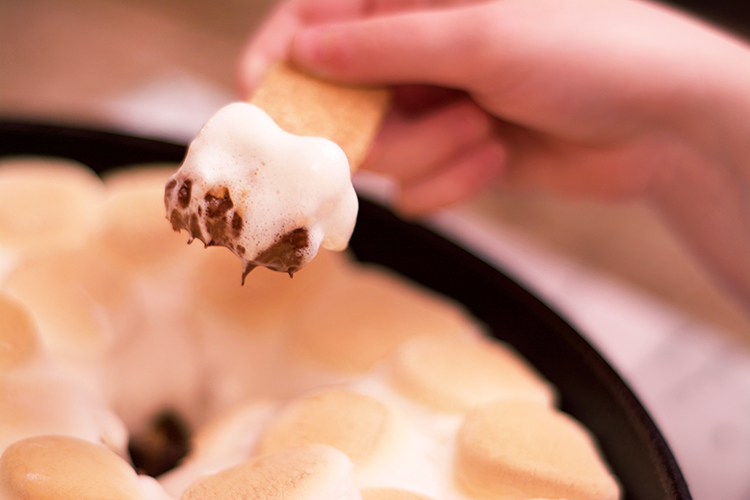 Dip graham crackers and ENJOY!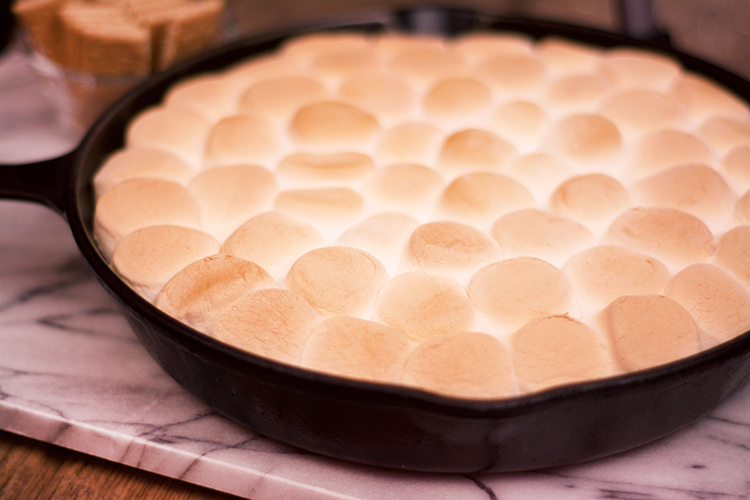 This is a dessert recipe your kids will love. Want more great dessert ideas? Check out these posts: