This post may contain affiliate links which may give us a commission at no additional cost to you. As an Amazon Associate we earn from qualifying purchases.
I am always on the search for ways to spice up serving veggies! I need my time in the kitchen and around the dinner table to be easy. Three kids, work, housework, and school pickup often means I am left trying to scrape together a healthy dinner in under 30 minutes. A month ago I invested in a spiralizer and it changed my life! If you've never used a spiralizer, this is the perfect instructional post for you. My signature Spiral Zucchini Spaghetti is ready in less than 30 minutes, and will have your whole family full of healthy veggies!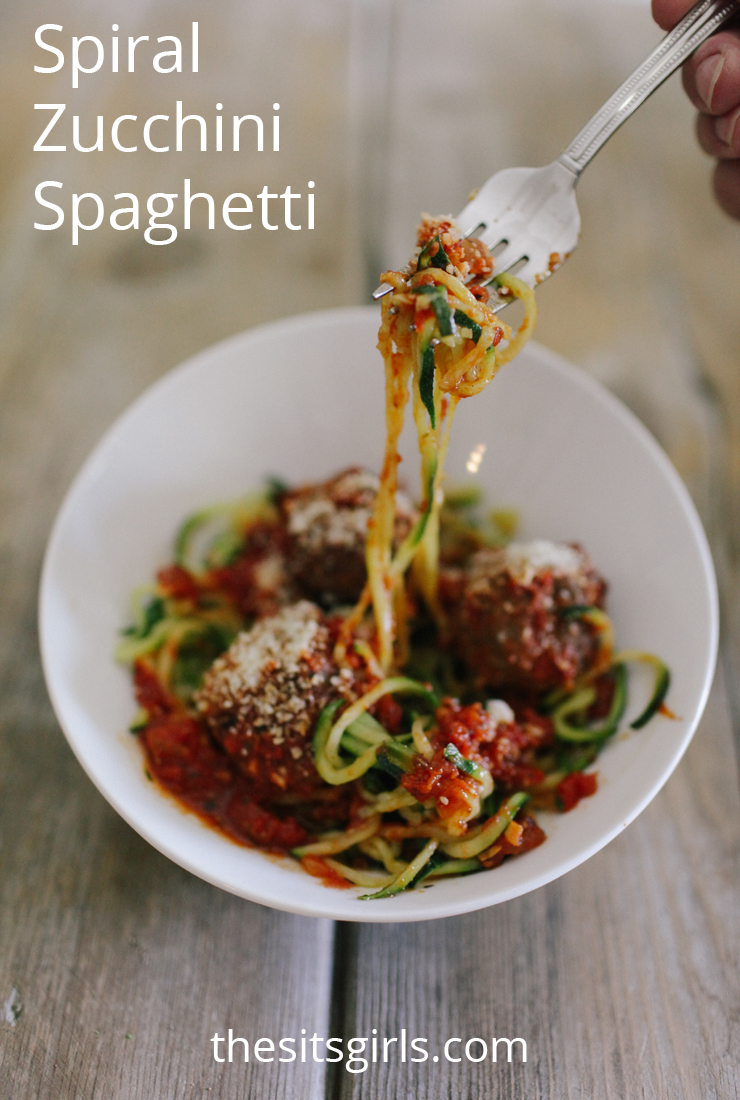 Spiral Zucchini Spaghetti
Ingredients & Tools (note: this post contains affiliate links):
Pasta Sauce (store bought or homemade)
5 Zucchinis
Your Favorite Meatballs
Salt
Paper Towel
Olive Oil
Medium-sized Pan
Medium-sized Bowl
Begin by cutting your zucchini in half, or thirds, depending on how large it is. Cut off the edges, because they will not taste that great to be honest, however the rest of the zucchini is simply delicious! Once the ends are cut off you are ready to start spiralizing! This is actually a super fun process, and something the kids can do, too!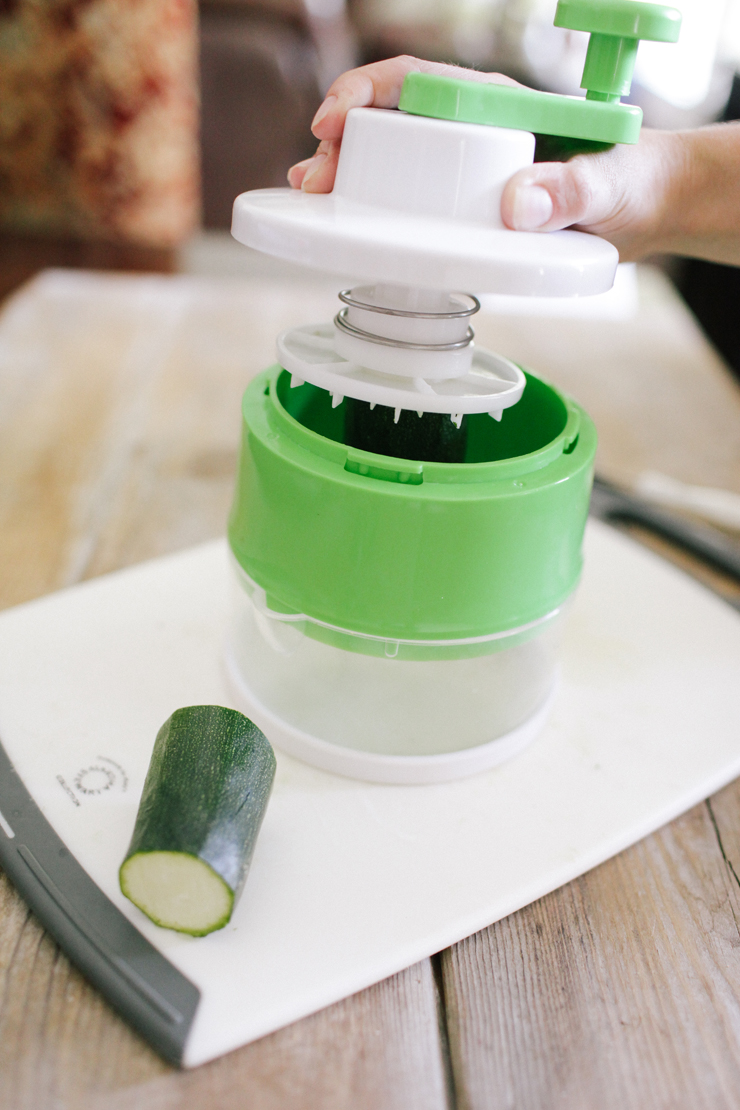 My spiralizer does not hold huge amounts, so I suggest if you are going to invest in one you get a larger size, because once you try it, you will be totally hooked! But if you don't have a ton of space in your cupboards, a small one will work just fine.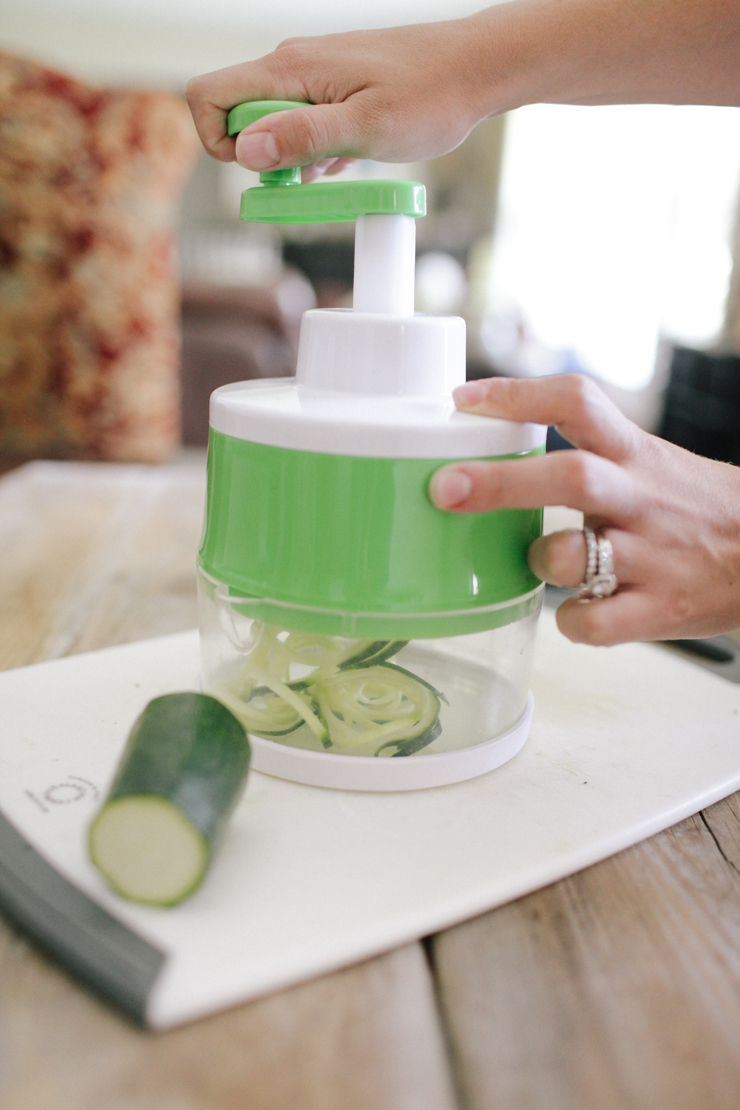 Turn the handle and the zucchini will begin to spin out perfect looking noodles! The core of the zucchini will be left when you are all done. You simply remove that, and then are ready to start spiralizing another zucchini. Continue the process until you have made enough "noodles" for your family. You will be cooking the noodles a bit, and they will lose some of their mass, so it's good to make a little more than you think you will need.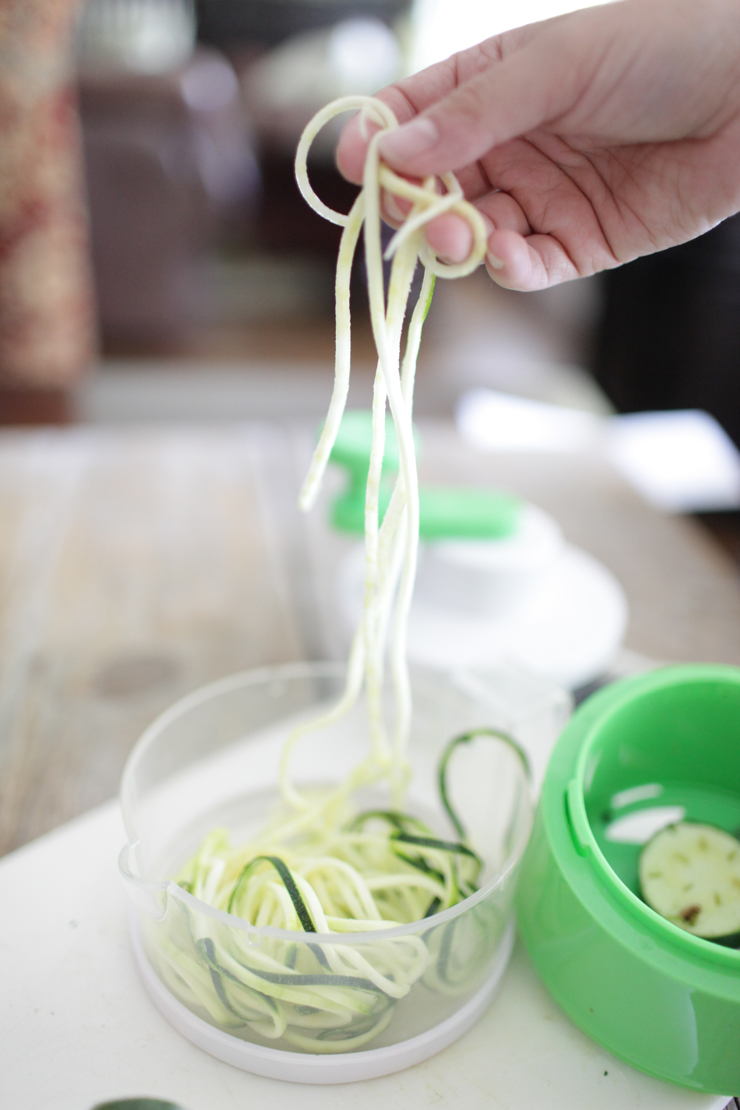 The next step is critical to remember or you will end up with mushy " zoodles" (zucchini + noodles= zoodles)!
Take a paper towel and line a medium sized bowl. Lay your zoodles in the bowl and sprinkle them with salt. Let them sit for about 10 minutes. The paper towel will absorb the excess moisture from the zucchini noodles, so they remain crisp and the texture of regular pasta when you cook them.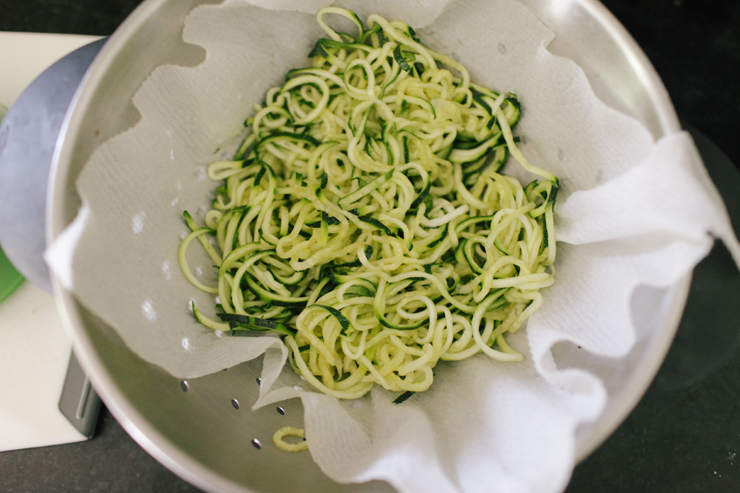 Once the moisture is absorbed, you can sauté your zoodles in a pan on medium heat.
Depending on the amount you are doing it should take about 3-5 minutes. I like to add a little garlic to mine. You do not want them all the way cooked. I like to have mine to have a little crunch!
Add your pasta sauce and meatballs and you have a healthy and delicious pasta dinner. My kids actually get excited to eat our "green noodles." I must admit I am guilty of telling a white lie and not letting on that they are in fact hoovering down zucchini.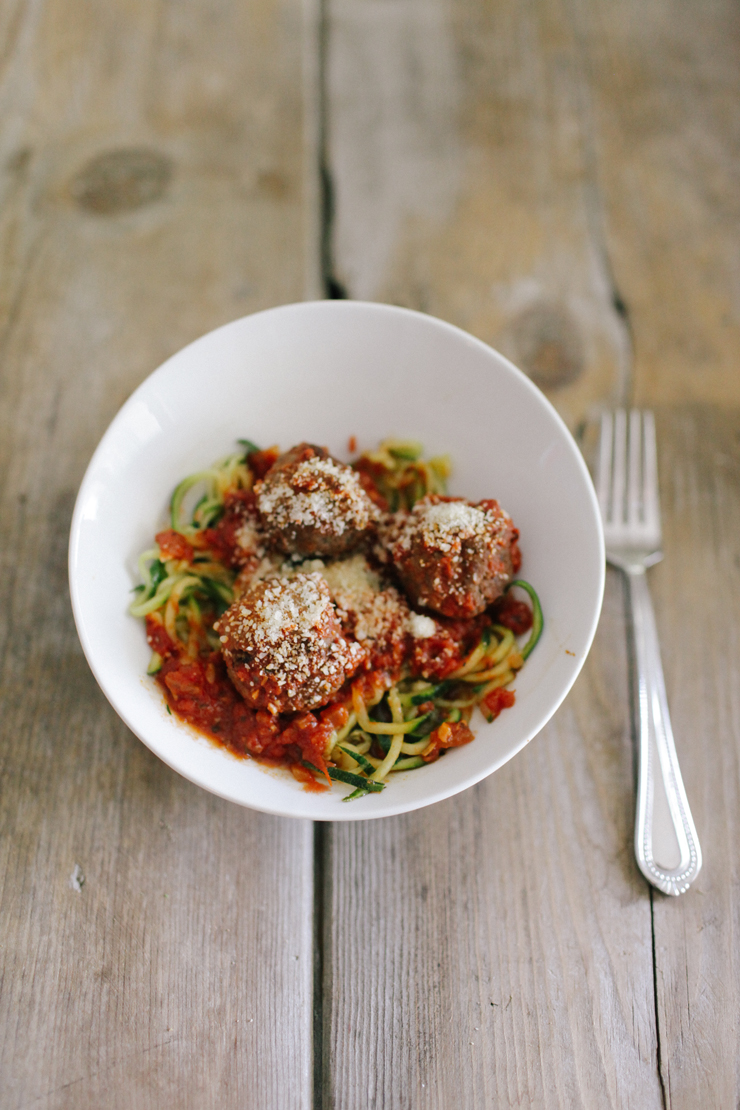 You can also use your spiralizer with so many different fruits and vegetables. I like to use mine with potatoes and sweet potatoes to make curly fries. Apples can be used easily as well! It saves so much prep time, and takes the place of laborious slicing and dicing, not only that, but it also makes for a great presentation!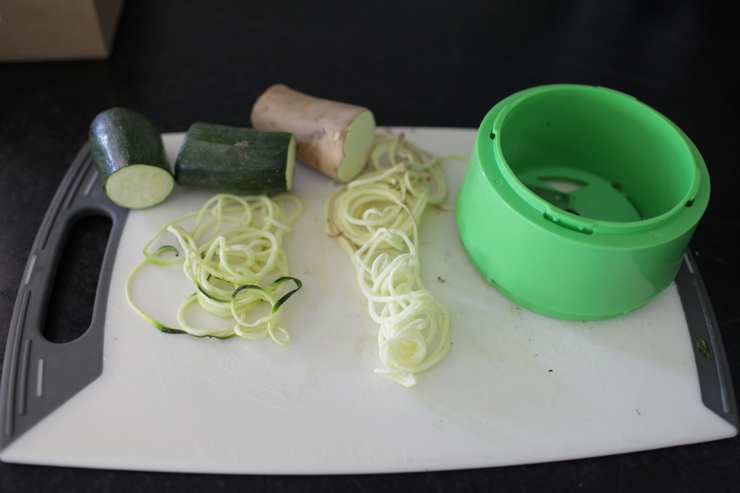 Spiral zucchini spaghetti is amazing, but you probably don't to eat it EVERY day. Here are a few more amazing recipes you can make with your spiralizer!
Almost Supermom: One Skillet Thai Peanut Zoodle Bowl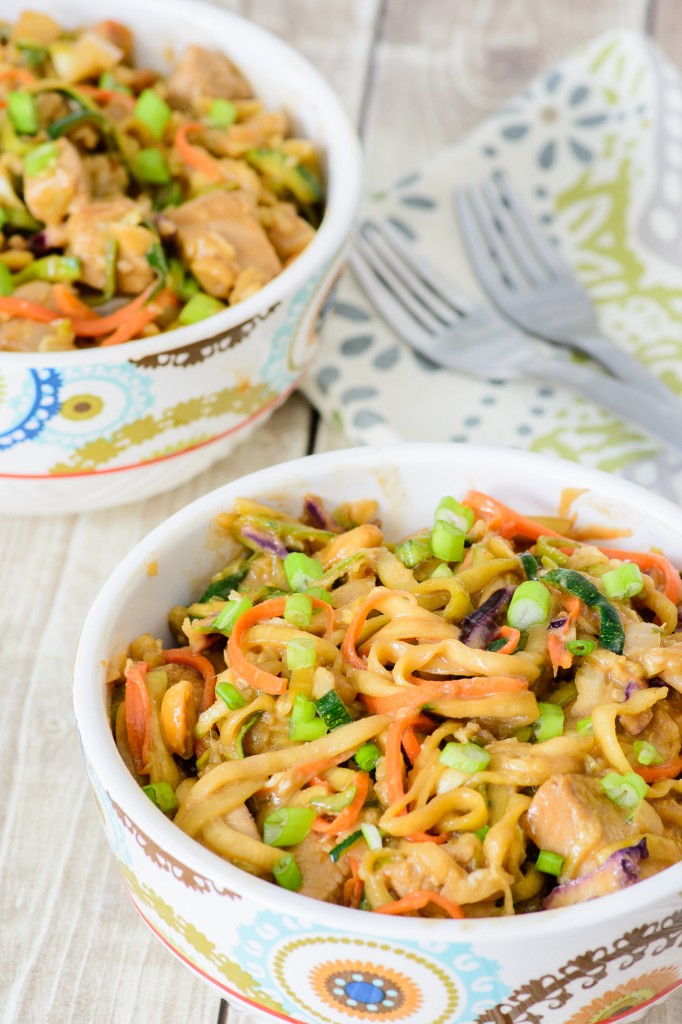 Know Your Produce: Baked Spiralized Sweet Potato Fries with Garlic and Parsley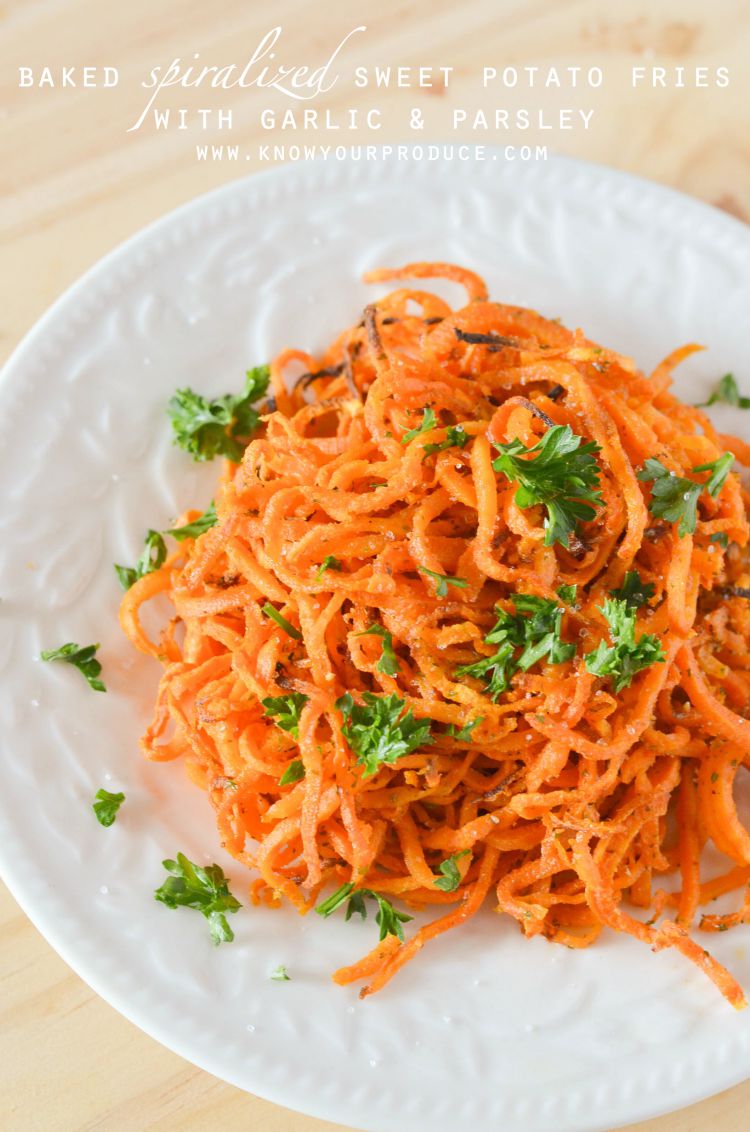 Jo Lynne Shayne: Lemon-Garlic Shrimp Scampi with Zucchini Noodles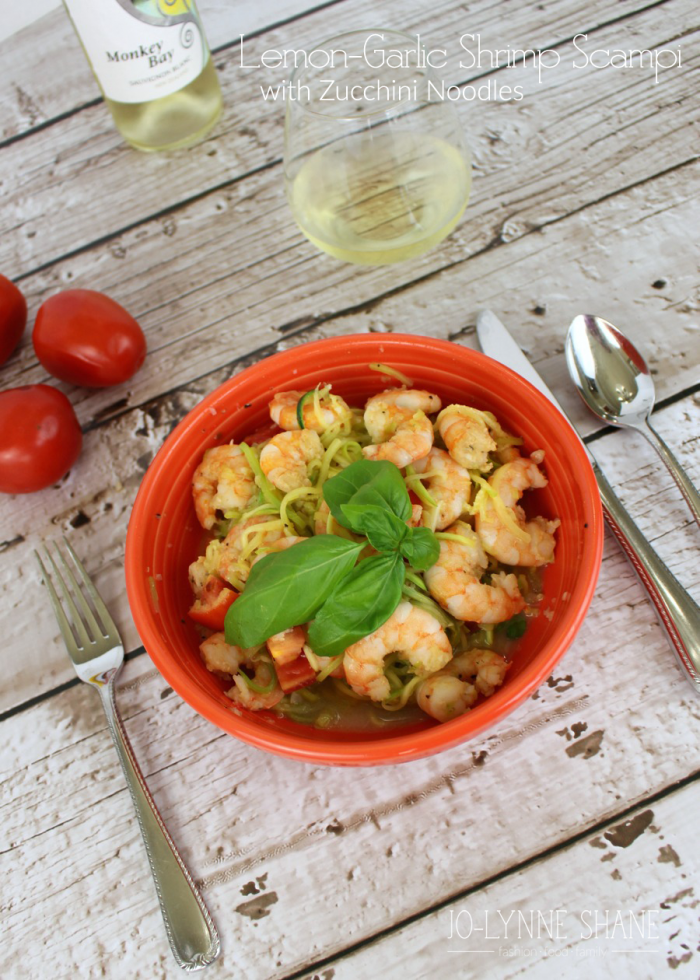 almost Supermom: Greek Cucumber "Noodle" Salad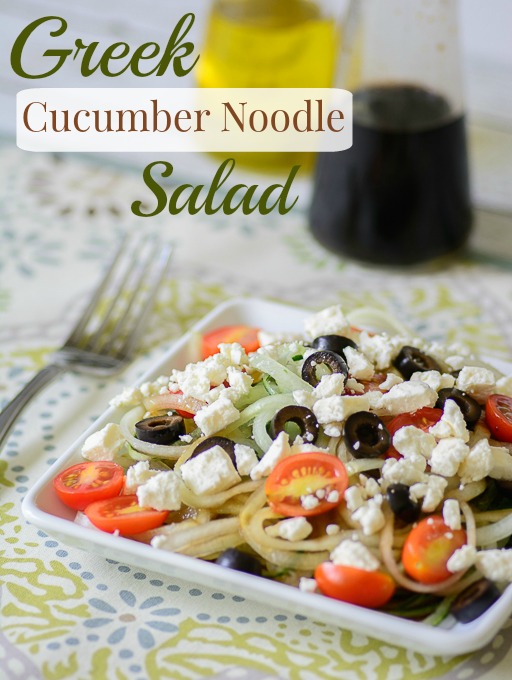 Feel free to get creative with your spiralizer!