This post may contain affiliate links which may give us a commission at no additional cost to you. As an Amazon Associate we earn from qualifying purchases.
We love spooky season! Not only do we get to decorate our homes with pumpkins, bats, and fall foliage, we get to make delicious festive desserts! This Halloween season we are making spooky skull cakes with an easy cake decorating hack that will be a total GAME CHANGER.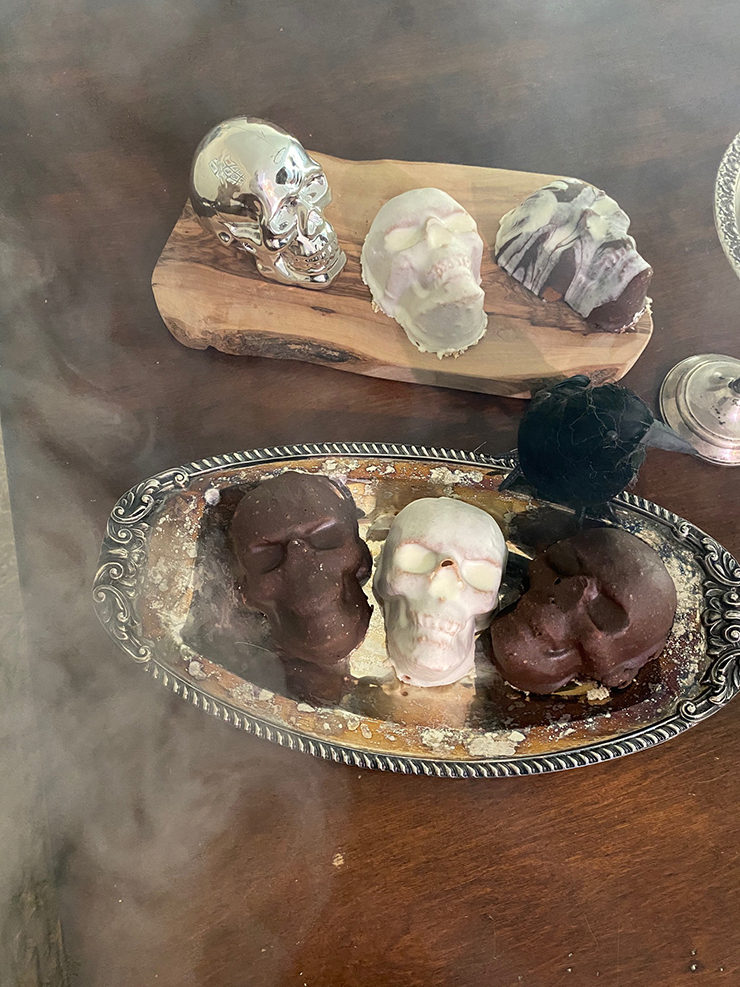 Spooky Skull Cakes
Materials you need:
First, you will need to purchase the skull baking sheet. Then you will need a box of cake mix and a tub (or two) of frosting. We ended up using a classic white/vanilla cake and both vanilla and chocolate frosting for our first batch of mini skull cakes, but you can use your favorite flavors.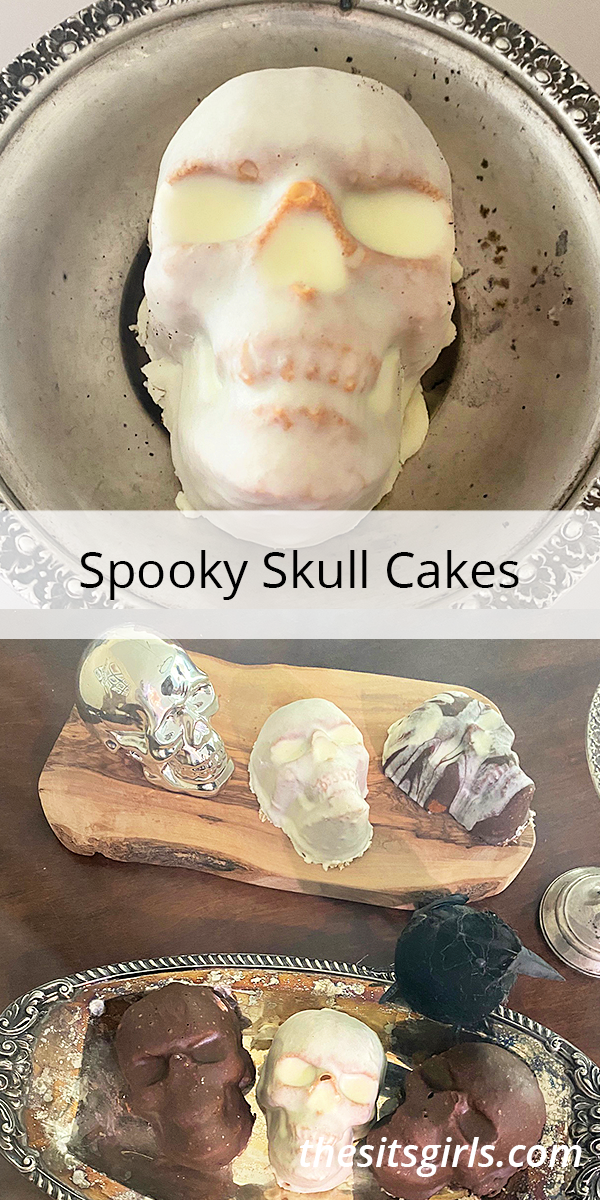 How To Make Spooky Skull Cakes
Preheat the oven to the temperature on the back of the box and prepare the cake mix as directed. Spray the pan with non-stick cooking spray and then pour the batter into the pan. 
Place into the oven and bake as directed by the box, and then check on the cakes. You may need to add a minute or two of cooking time. Once the cakes have completely baked, remove them from the oven and allow them to cool.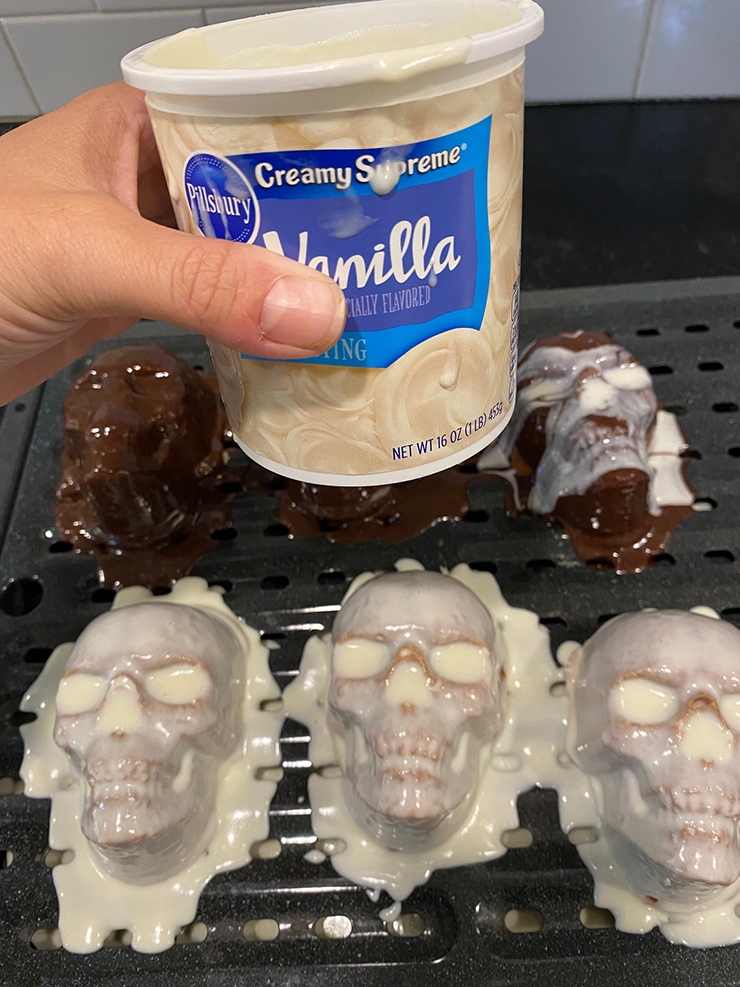 Now, here is the hack that will make your life easier when it comes to frosting these cakes. Place your frosting containers in the microwave and heat for 30 seconds until the frosting has melted.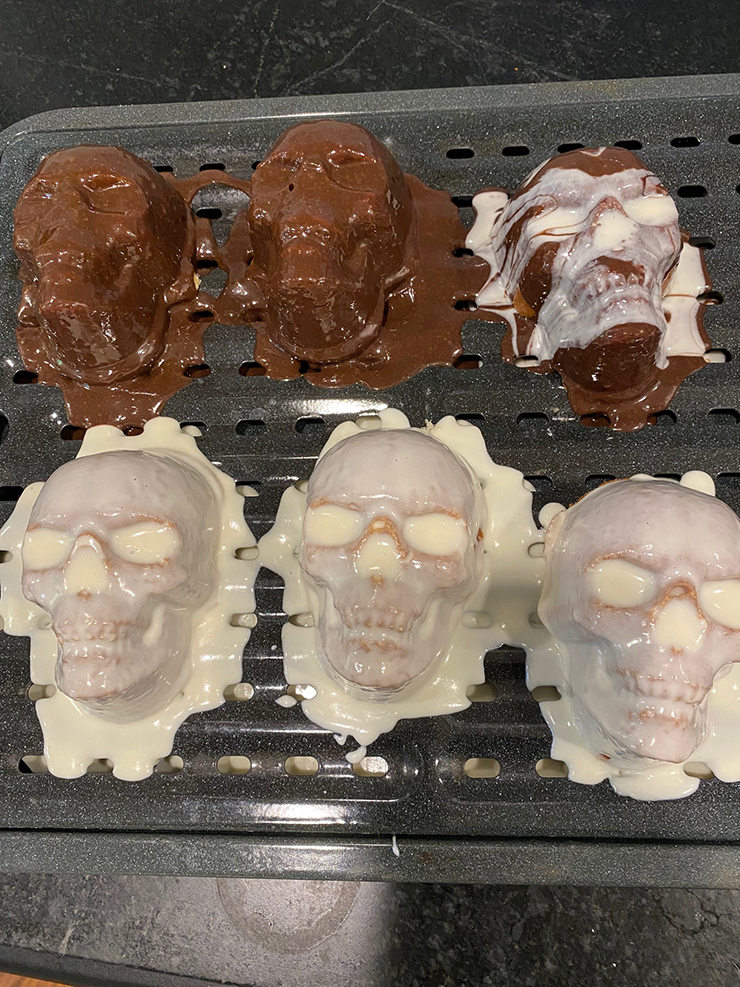 Make sure you place your skull cakes on a cooling rack with a cookie sheet or plate under the rack. Begin pouring the frosting over the cakes.
This is a great hack for frosting a full cake, too!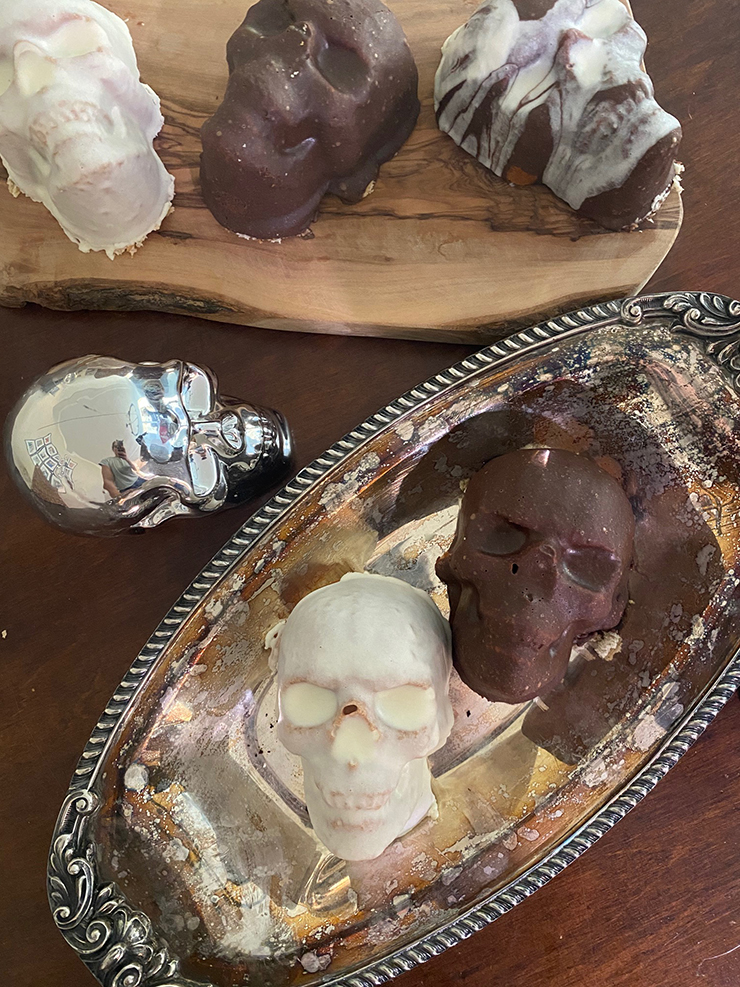 You can get as festive as you want here, add some food coloring to the vanilla frosting (red, orange, purple, green – the options are endless), some fun sprinkles, or editable googly eyes. You can also take them in a whole different direction and instead of making spooky skulls, you can use the cake pan to create skull cakes for a Dia de los Muertos celebration and decorate them like classic sugar skulls.
No matter how you choose to decorate your cakes, these will be such a hit in your home. Just make sure you allow the frosting to completely cool before indulging in these delicious treats.