This post may contain affiliate links which may give us a commission at no additional cost to you. As an Amazon Associate we earn from qualifying purchases.
A great way to get in your fruits and veggies is to drink a smoothie. They are quick, easy, delicious, and something you can consume on the go! Life is busy and anything we can do to help make things a little easier is always welcomed. We are also firm believers that even if you are counting calories you should still treat yourself to some sweetness. Why not indulge with a dessert inspired smoothie? This Strawberry Cheesecake Protein Smoothie is the perfect way satisfy your sweet tooth while geting fueled to rule the day.

Strawberry Cheesecake Protein Smoothie
Our Double Chocolate Peanut Butter Smoothie had a couple secret super food ingredients in it, and this smoothie is no different. A secret of nutrition experts is to use sugar free pudding or jello mix to flavor desserts.  This sugar free cheesecake pudding mix is the perfect thing to combine with strawberries.  It transforms the mixture in to a creamy heavenly rich cheesecake texture.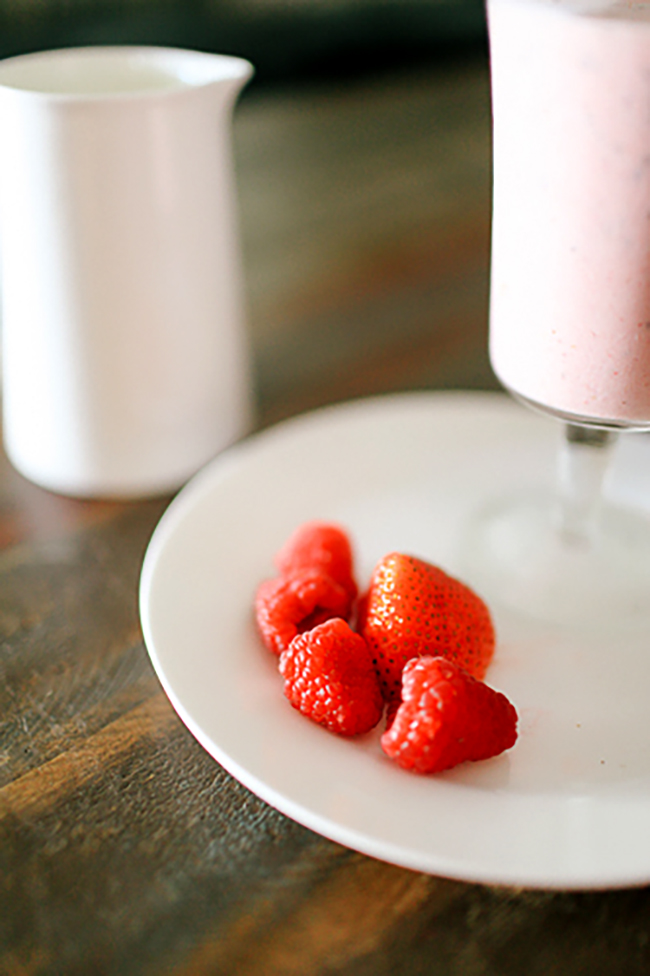 The second secret ingredient is Chia seeds.  Chia seeds are a super food and super hot in the nutrition world.  The health benefits are numerous!  The name " Chia" is actually a Mayan word for "strength".  They are also packed with antioxidants that help fight off diseases. Another key fact is that chia seeds are full of Fiber. Fiber is what helps you stay full, and fends off the munchies. Chia seeds are also really high in Omega-3 Fatty Acids. There are many more benefits, but with just these few, it's easy to see why they are a clear choice to add to any smoothie!
The third secret ingredient is Greek yogurt. Greek yogurt is packed with protein! The protein helps grow your muscle, so your body can burn more calories. It is also packed with Probiotics. Probiotics are essential to helping your body's immune system and also aid in digestion.
Strawberry Cheesecake Smoothie Ingredients:
1 scoop Strawberry Whey Isolate Protein Powder
1/2 Almond Milk
1/2 Cup Greek Yogurt
1-2 Tablespoons of Chia Seeds
1 small box of Sugar Free Cheesecake Pudding Mix
3/4 Cup of Strawberries (frozen or fresh)
1/2 Cup of Raspberries
6 Ice Cubes (or more if you want)
Total Calories: 230 calories and 36 grams of protein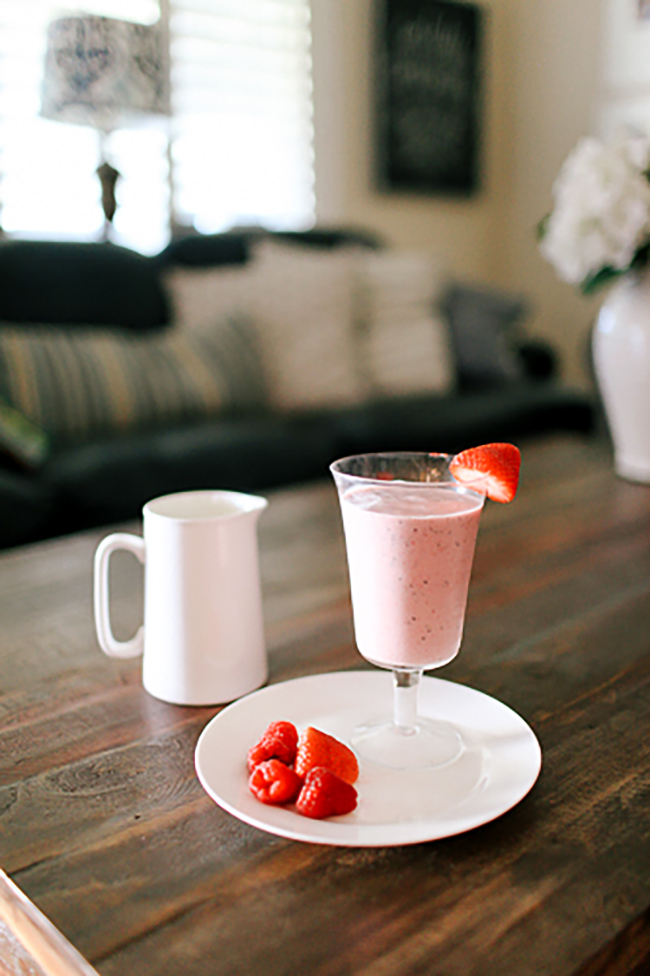 Add your Almond Milk to the blender first. Next, add the Greek Yogurt, Chia Seeds, and pudding mix.  Toss in the strawberries, raspberries, and ice.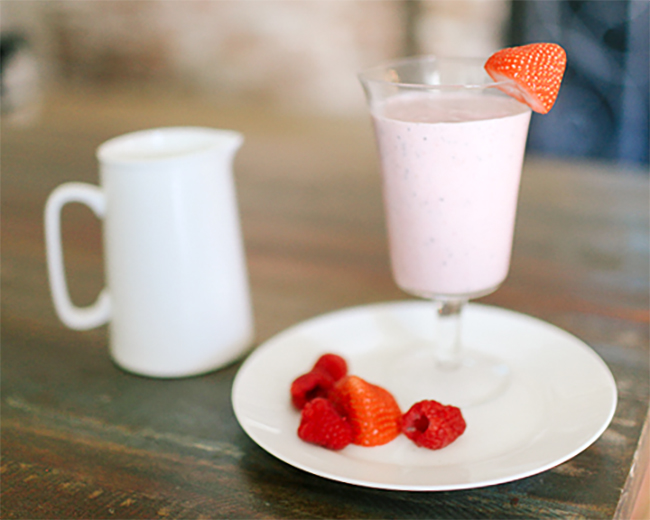 Finally, blend to satisfaction, sip…and enjoy!