This post may contain affiliate links which may give us a commission at no additional cost to you. As an Amazon Associate we earn from qualifying purchases.
Summer is officially upon us, and June is National Dairy month. We are working with The National Frozen & Refrigerated Foods Association (NFRA) to ignite a healthy passion for refrigerated dairy foods, showing the delicious goodness that can come from the refrigerated dairy aisle for culinary and snack time inspiration to create quick and easy summer recipes! Today we've created two summer dessert recipes that are sure to be a hit, taste delicious, get in a dose (or two) of dairy, and keep you cool.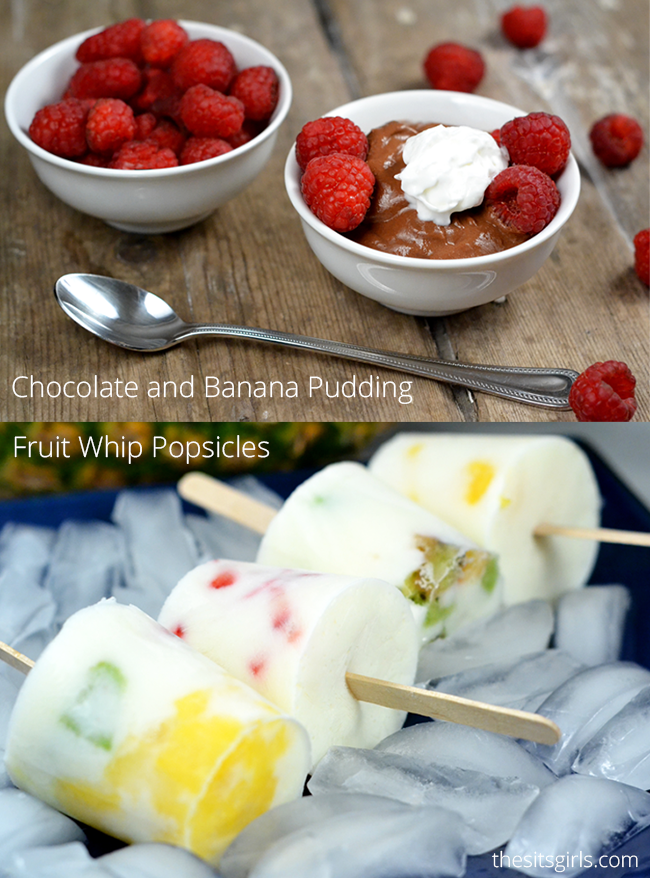 Chocolate Banana Pudding
4 large ripe bananas
½ cup unsweetened cocoa powder
¼ cup milk
½ teaspoon vanilla extract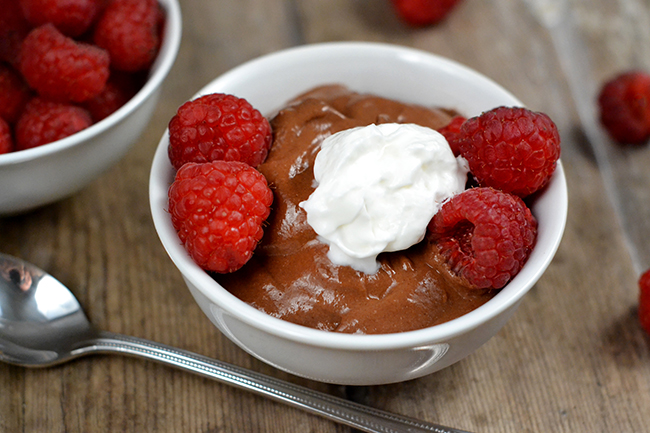 Peel the bananas and cut into rounds. Freeze for about 3 hours.
In a bowl, whisk together cocoa powder, almond milk, and vanilla extract. Place mixture in food processor with the frozen banana rounds and salt, and blend well. I found I had to stop frequently to stir it up. As you go, the bananas will start to soften and blend, you kind of have to work at it until it smooths.
Chocolate Banana Pudding And Fruit Whip Popsicles Video Tutorial:
Fruit Whip Popsicles
3 cups pineapple, roughly chopped, or kiwi or whatever fruit you wish to use
1.5 cups greek yogurt
1/4 cup milk
2 Tbsp agave nectar
Dixie cups or Popsicle mold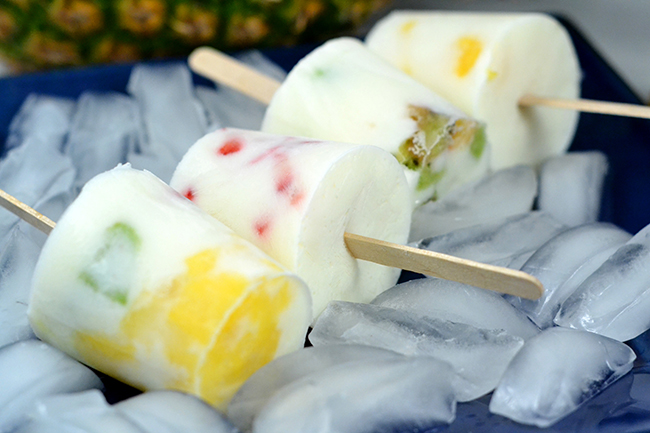 Chop 3 cups of pineapple or your desired fruit. Add fruit into a bowl and set in the fridge for 15 minutes to chill.
Whisk greek yogurt, milk, and agave nectar until well mixed.
Next, alternate fruit and yogurt mix into mold or cups. Tap cup gently on counter to eliminate air bubbles.
Add sticks and freeze for 5 hours/until frozen.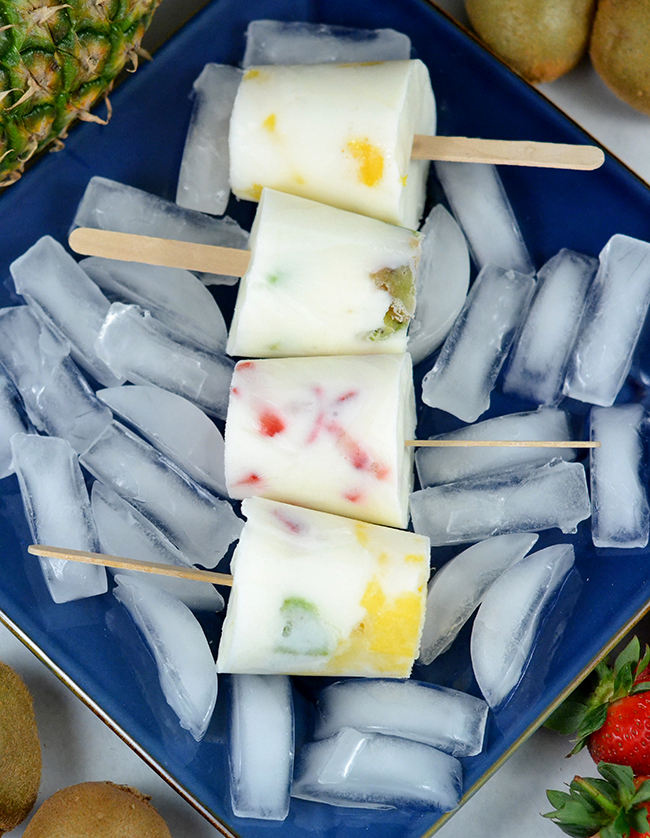 Explore new ways to enjoy fresh, simple foods and unleash the versatility of the aisle that is beyond cool! The refrigerated aisle is where we go for products we count on every day, what will you make this summer??
Visit EasyHomeMeals.com for more recipe ideas!
*This is a sponsored post on behalf of NFRA.