This post may contain affiliate links which may give us a commission at no additional cost to you. As an Amazon Associate we earn from qualifying purchases.
I was challenged to make Blueberry Tartlets. Between you and I…it intimidated me. You know how I cook – I need quick and easy summer recipes; I don't do a lot of complicated baking. So my first though was….NO. Then I mulled it over. It sounded quite yummy. Dog gone it…I'm going to give it a go!
I hit Pinterest hard for some ideas to find the perfect summer fruit tart recipe with blueberries. There were so many lovely flaky crusted versions of it. Here's the thing…I don't have any tartlet pie tins. My daughter said, "Just use a muffin tin." Which to most folks seems reasonable, but I wanted them to be bigger, like the Brookies I made a while ago. I wonder…could I use those same pre-made, pre-greased disposable muffin cups I used for the Brookie? Well, you bet I'm going to try.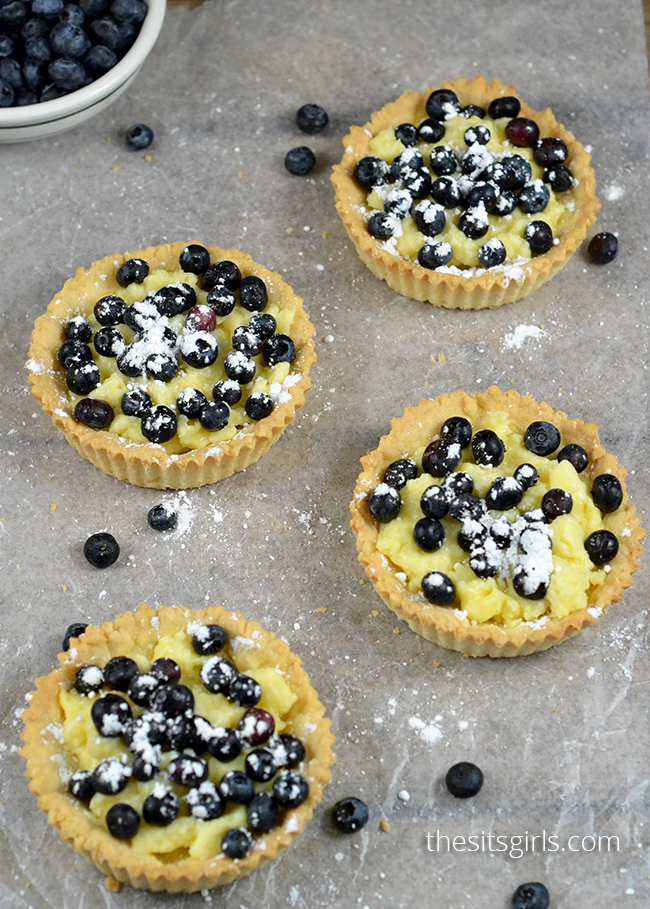 Blueberry Tartlets: Summer Fruit Tart Recipe
I went back and forth between a couple recipes that looked pretty, and finally busted out my copy of The Joy of Cooking.
Shortbread Crust Ingredients:
2 sticks butter
1/4 cup sugar
2 cups plus 2 tablespoons flour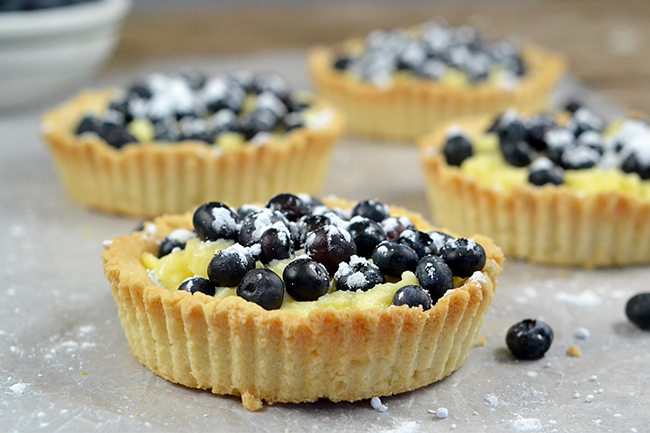 This was super easy, first mix up the butter and the sugar in food processor. You take the butter cool right out of the fridge. This takes a bit of doing to mix…stopping, pushing it down and starting again. Then, mix in the flour in bits until combined. Since my muffin cups were pre-greased, I pushed a thin layer of crust in, poked a hole in the bottom so there was no bubbling, and popped them into the oven for about 20 minutes. You'll want to watch them. I suspect since I was using 4 inch pans, mine had to cook a bit longer. Muffin tins might be a little shorter. Pull them out when ready and let cool.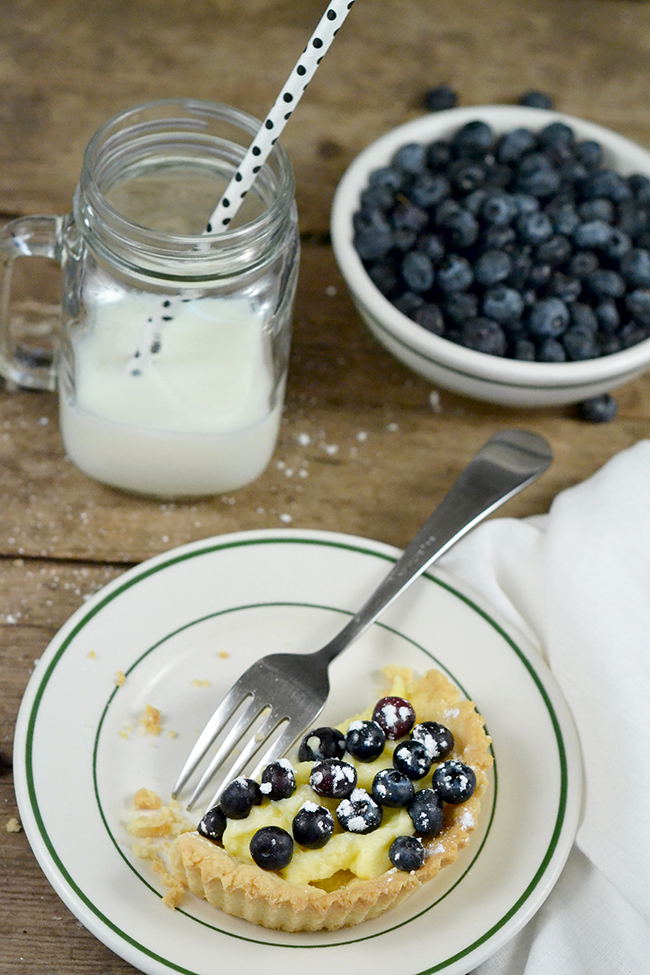 Custard Ingredients:
1 cup milk
1/4 cup sugar
1 whole egg
2 egg yolks
2 tablespoons corn starch
2 tablespoons butter
1 teaspoon vanilla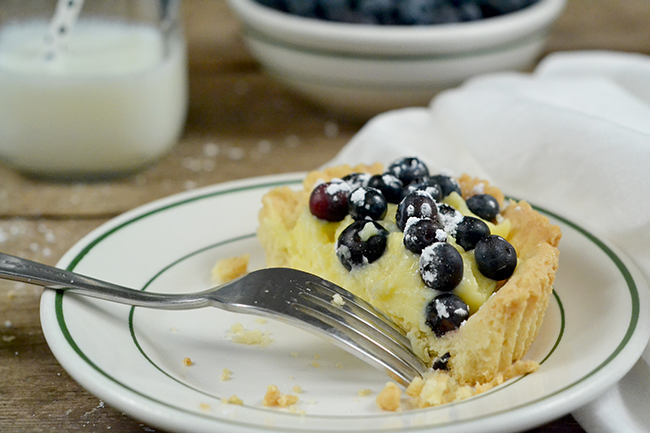 Full disclosure, I have never made custard before…and I had my doubts. The trick on this is to add the egg mixture to the mild without it turning into scrambled eggs. First, bring milk to a simmer in low heat. Whisk together sugar, egg, egg yolks and corn starch. Once milk simmers pour half into the egg mixture while whisking. Pour the rest of the mixture back into the milk while whisking entire time. Keep whisking and raise heat again. Add in butter and vanilla as it starts to thicken. Whisk until thick. Cover with plastic wrap and let cool fully in fridge. Be sure to place plastic wrap directly onto custard to avoid a film.
Once all is cooled, place custard into the shortbread crusts, and top with blueberries (or any other berry) and powdered sugar.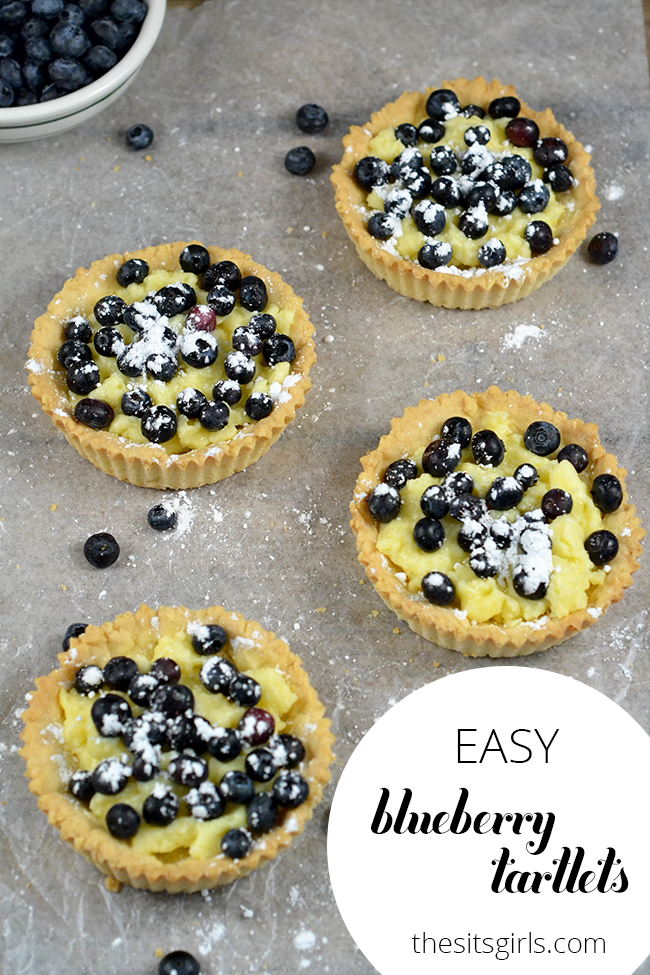 Enjoy!