This post may contain affiliate links which may give us a commission at no additional cost to you. As an Amazon Associate we earn from qualifying purchases.
Coming in to the end of summer, I am getting slammed every day. By the time dinner rolls around, I've typically worked all day, made 2-3 trips to school and spent NO time thinking about dinner. I'm still loving quick and easy summer recipes, and I've found the perfect summer pasta recipe.
I don't know how the idea of One Pot Pasta dishes got by me, but I'll admit, I've never tried it. As the Comic Book Guy from the Simpsons would say, "Best. Dinner. Ever." (…and my kids agreed.) I am officially a One Pot Pasta fan.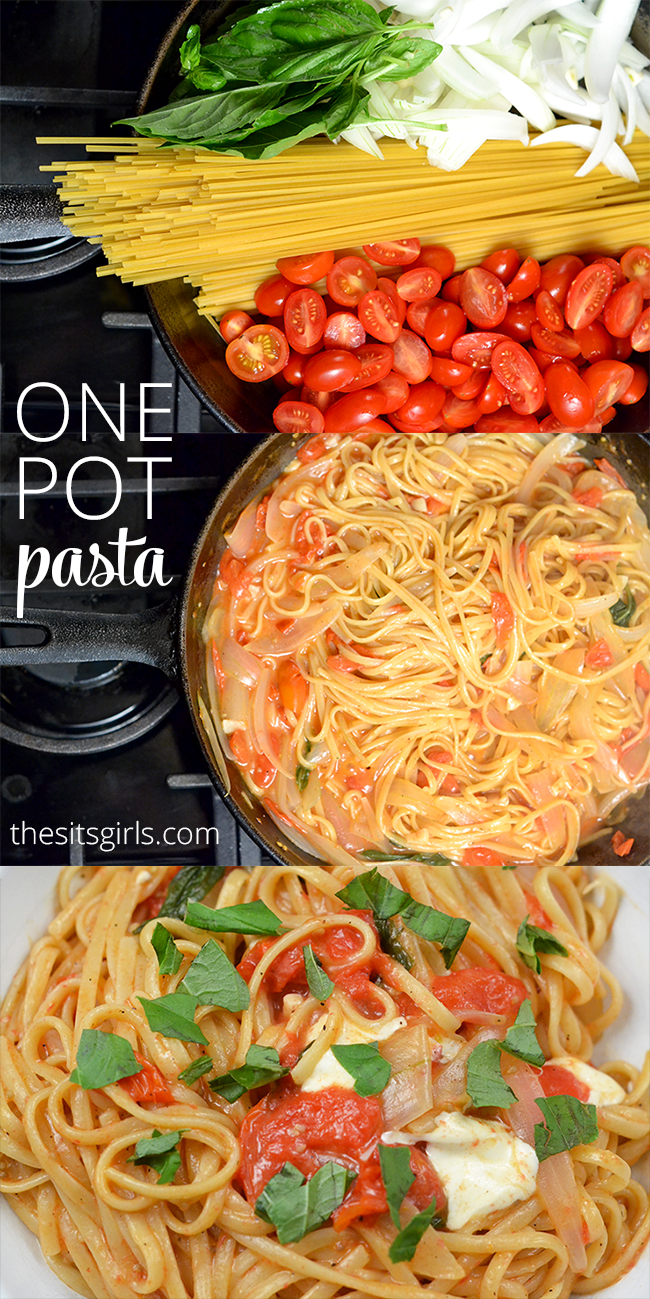 The Perfect Summer Pasta Recipe: One Pot Pasta
One Pot Pasta Ingredients:
12 oz linguine
12 oz halved cherry or grape tomatoes
1 onion thinly sliced (comes out to 2ish cups)
4 cloves thinly sliced garlic
2 sprigs fresh basil
2 tablespoons extra virgin olive oil
4 1/2 cups of water (some folks use vegetable broth)
diced mozzarella (amount desired)
salt and pepper to taste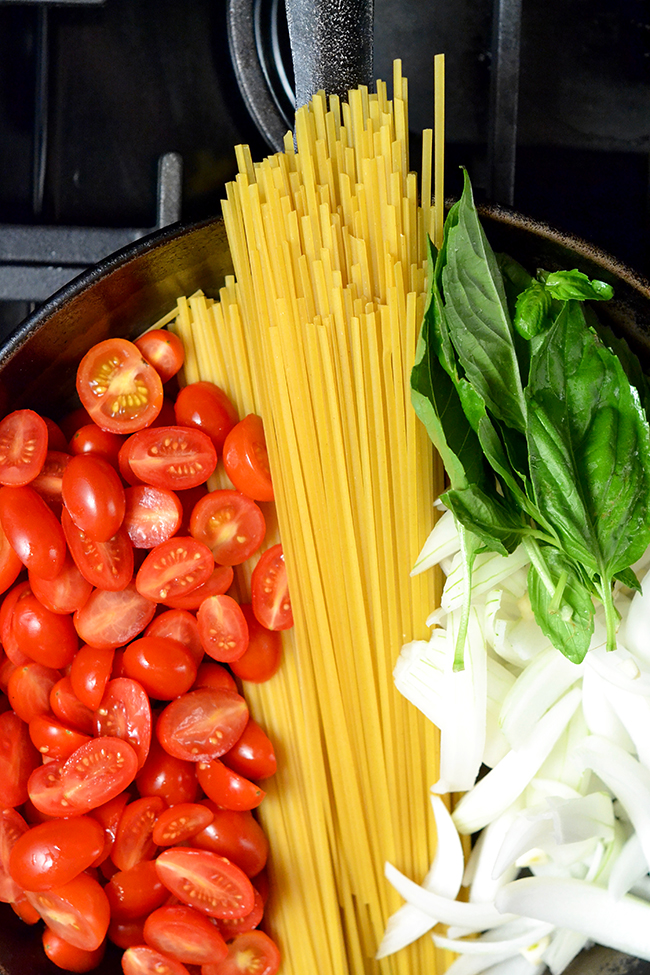 All you have to do is combine pasta, tomatoes, onion, garlic, basil, olive oil, water, salt and pepper in a large skillet. Bring mixture to a boil, stirring a lot. It takes about ten minutes for water to boil off. Once you have removed from heat, add in mozzarella. (Garnish with fresh basil and parmesan cheese)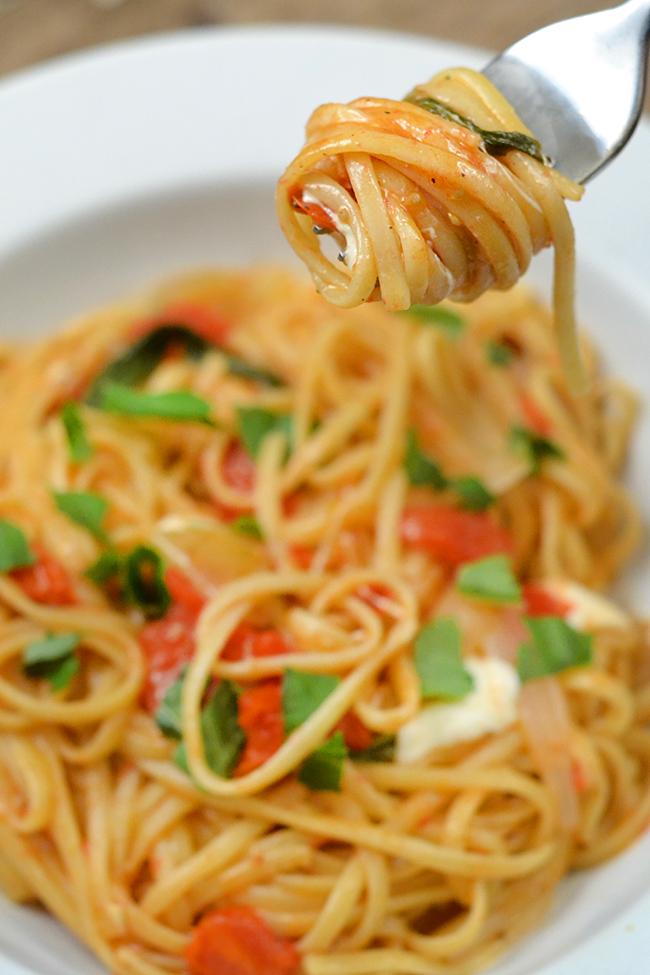 Serve and enjoy! (Dish served my family of 4 perfectly.)
I know I'm going to be making more one pot pasta dishes. I've seen TONS of them on Pinterest. What's your favorite one pot dish?