This post may contain affiliate links which may give us a commission at no additional cost to you. As an Amazon Associate we earn from qualifying purchases.
I know we just flipped to spring, and I couldn't be happier to wave goodbye to winter. Is it me, or has it been a LONG cold winter? I've been looking at all of the quick and easy summer recipes I can find because I'm ready to celebrate the coming warmth.
One of my favorite things about welcoming warmer weather is making desserts with fresh berries! I'm no baker, so if I can serve up a no-bake dessert, you can bet I'm in. It's even better if I can serve it in my mason jar mugs. Happy mommy…happy kids. I'm pulling out my favorite summer recipe no-bake strawberry cheesecake to celebrate the warm weather that is finally on its way.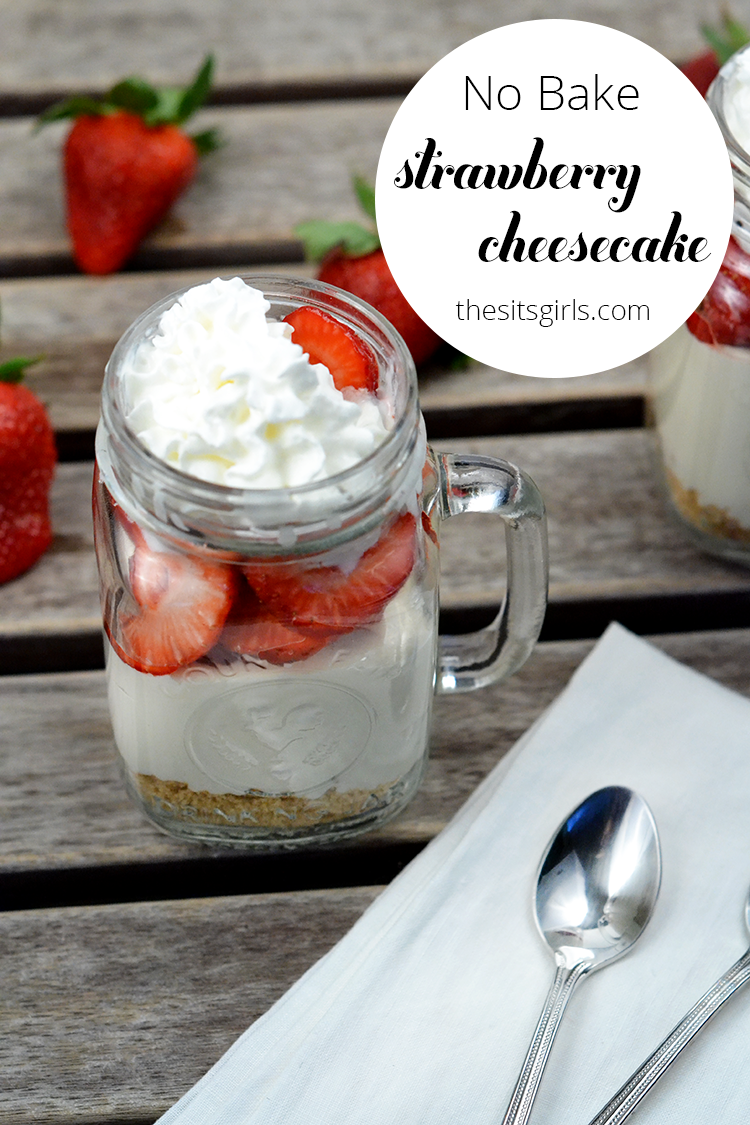 Summer Recipe No-Bake Strawberry Cheesecake
No-Bake Strawberry Cheesecake Ingredients:
1 pound fresh strawberries
2 tablespoons granulated sugar
1 cup heavy cream
¼ cup powdered sugar
1 (8 ounce) package cream cheese
1 (14 ounce) can sweetened condensed milk
1 tablespoon vanilla bean paste (or vanilla extract)
2 tablespoons fresh lemon juice
1 (5 ounce) box Lorna Doone Shortbread Cookies
2 tablespoons unsalted butter, melted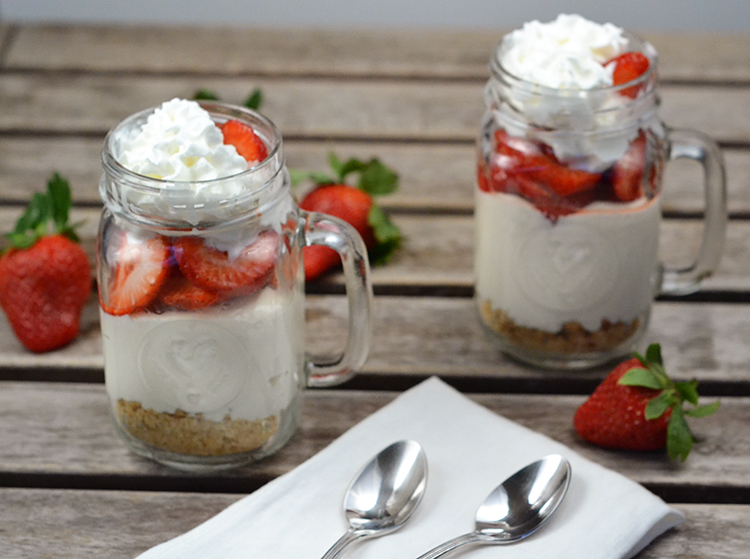 Wash, core and slice the strawberries. Sprinkle sugar over them and let sit.
In a large mixing bowl, whip the cream with a mixer until it starts to harden. Stop, and add powdered sugar and whip until firm. Place in the fridge.
In another mixing bowl, mix cream cheese, condensed milk, vanilla extract and lemon juice until smooth. Place that in the fridge as well.
My little trick for smashing cookies is to place in a ziplock bag and smash up with my hands until fine. I've tried using a blender, and it just doesn't work for me. Perhaps I have the wrong blender. Once cookies are finely smashed, mix with melted butter.
Press that into the bottom of your jars or mugs, add the cheesecake filling, top with strawberries and whipped cream.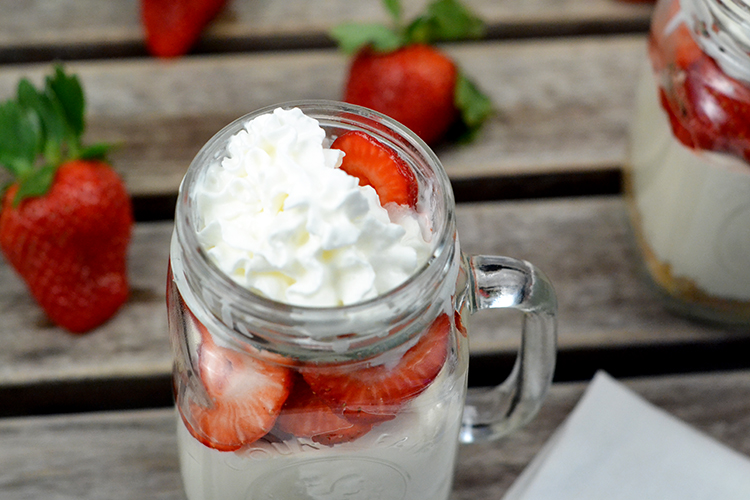 Enjoy!
What's your favorite thing about warmer weather?