This post may contain affiliate links which may give us a commission at no additional cost to you. As an Amazon Associate we earn from qualifying purchases.
I hereby declare this summer salad recipe the official dish of summer. In a word…BRILLIANT.
I was working on my computer while some random talk show was on…maybe The Today Show. Anyway, this gentleman had lost a hundred pounds. Go him. The talking head woman asked him how he lost the weight, and one of the things he mentioned was Mason Jar Salads.
He explained how he worked downtown, and it was too expensive to eat out, so he brings Mason Jar Salads for lunch every day.
Well that is about the most clever thing I've ever heard. In the world of quick and easy summer recipes, mason jar salads are king.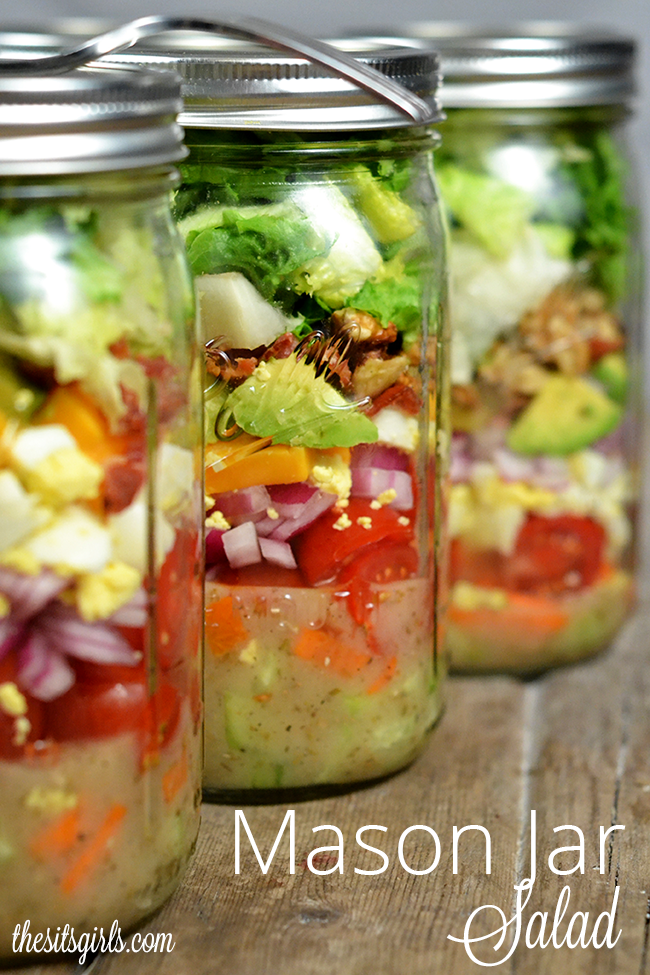 Mason Jar Salad: The Perfect Summer Salad Recipe
There is just so much that is right about this. The trick is to put the dressing on the bottom, and then stack what you want to soak up the dressing on the bottom. I'd put meat, or cucumbers and tomatoes on the bottom. Always put lettuce on the top, and pack it down.
Mason Jar Salad Recipe Video

You can make any kind of salad you want, I was in the mood for a good ole fashioned everything and the kitchen sink salad, so I chopped up everything I had in the fridge:
Vinaigrette Dressing
Cucumbers
Carrots
Tomatoes
Onions
Hard Boiled Eggs
Cheese
Avocado
Bacon Bits
Lettuce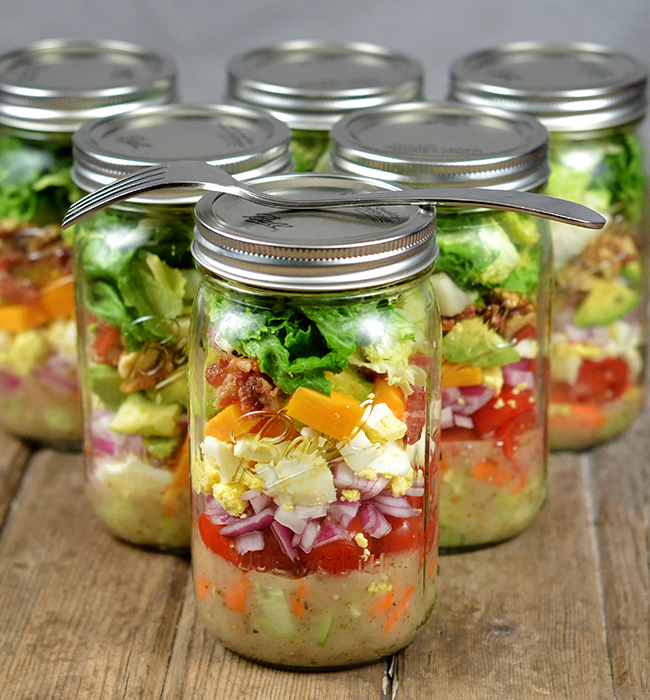 The unexpected bonus of this…and who knew this…my kids will eat anything if it's served in a mason jar. What?! I literally had bought pizza for dinner because I didn't think for a second my kids would eat salad. They begged me to let them try it, and they LOVED it. I really don't know why it took me this long to figure out that little gem.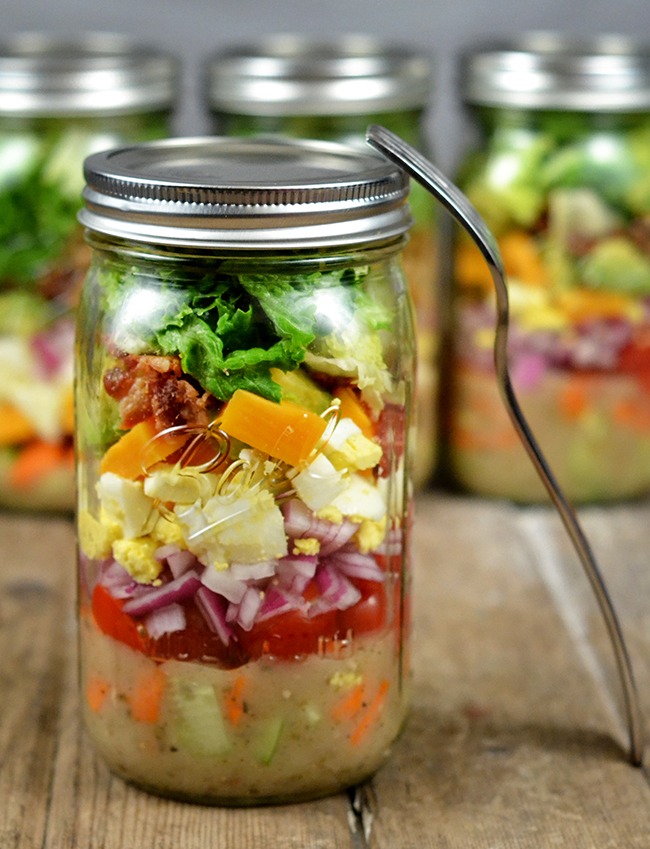 While my kids preferred to eat straight out of the jar, I love just dumping it into the bowl.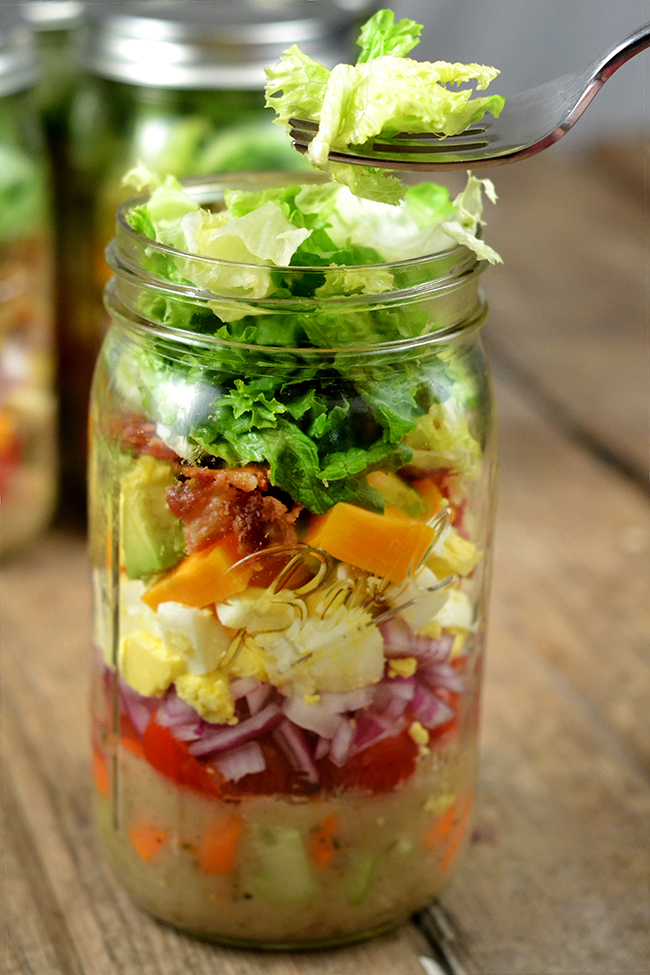 If you pack it the way I suggested, it comes right out of the jar, ready to eat…lettuce on the bottom, dressing on top. Perfect summer meal. 'Nuff said 😉