This post may contain affiliate links which may give us a commission at no additional cost to you. As an Amazon Associate we earn from qualifying purchases.
If you know me, you know that two of my favorite things are travel and food. What if you could put those two things together, and create the ultimate hotel experience?! It's been done, and the results are magical and intriguing.
At the posh Maison Moschino in Milan, feel like Alice in Wonderland as you nestle in at night among your pillows, crafted to look like oversized tarts and desserts!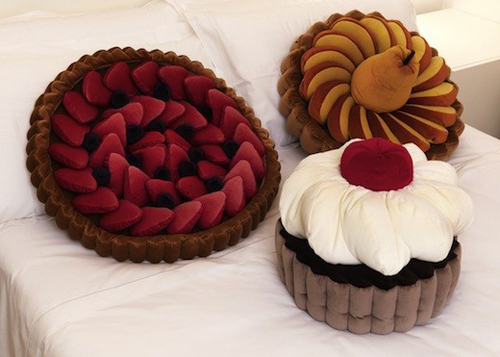 Gawk at the colorful candelabras, draped with decorations fashioned into candy, cookies, and tartlets.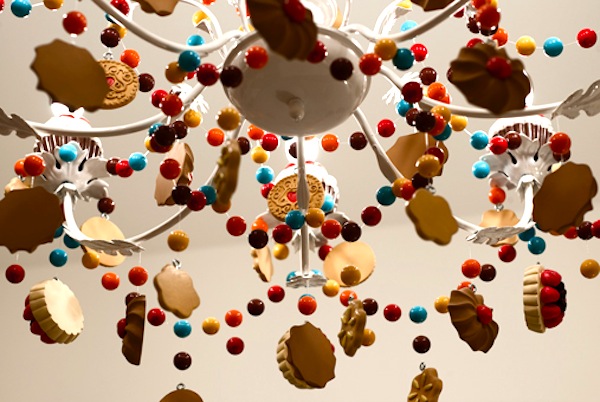 The sugar plums won't have any trouble finding their way into your dreams at night as you rest in your own private sweet retreat. For more information about the Sweet Room at the Maison Moschino, visit http://www.maisonmoschino.com/en.
(Photos taken from maisonmoschino.com)
…
If grocery stores are your thing, look no further than the Food Hotel in Neuwied, Germany.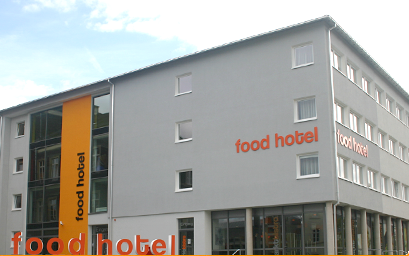 With furniture shaped as large tin cans, beer crate seating in the bar, and large biscuit pillows on the beds, it's a midnight snackers dream come true.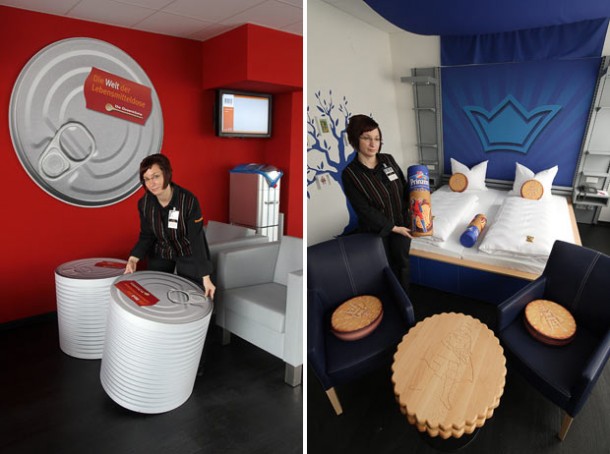 The hotel stays true to its theme with a full size supermarket on premises, and lobby seating shaped as shopping carts. For more information about the Food Hotel, visit http://www.food-hotel.de/main/.
(Photos taken from food-hotel.de)
…
Last Valentine's day, Renaissance Hotels teamed up with Dylan's Candy Bar in New York City to create a Candyland-like hotel room dubbed the Sweetest Suite.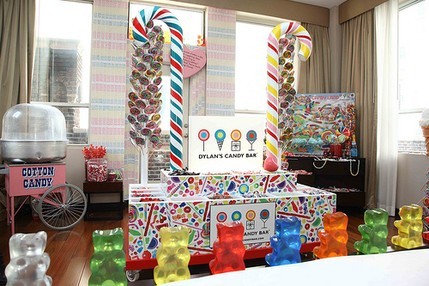 It was equipped with enough candy to make Willy Wonka weak in the knees, featuring giant Gummi Bears, an edible candy wall, cotton candy machine, white chocolate fountain, gumballs, and over 300 pounds of edible delights.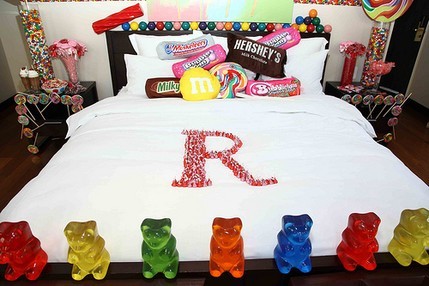 Sweet dreams would be inevitable as you slumbered among all of the sugar! You can check out more photos at the Renaissance Hotels photo stream on Flikr at http://www.flickr.com/photos/renhotels
(Photos taken from the Renaissance Hotels Flikr stream)