This post may contain affiliate links which may give us a commission at no additional cost to you. As an Amazon Associate we earn from qualifying purchases.
Texas Ranger Cookies are a secret family cookie that has been passed around for years. My husband's mother used to bake him fresh from scratch cookies after school every day, and this recipe quickly became his favorite. We even served them at our back to school party! To me they are the ultimate cookie, because they are different enough to be more interesting than a classic chocolate chip cookie, but even picky eaters will devour these!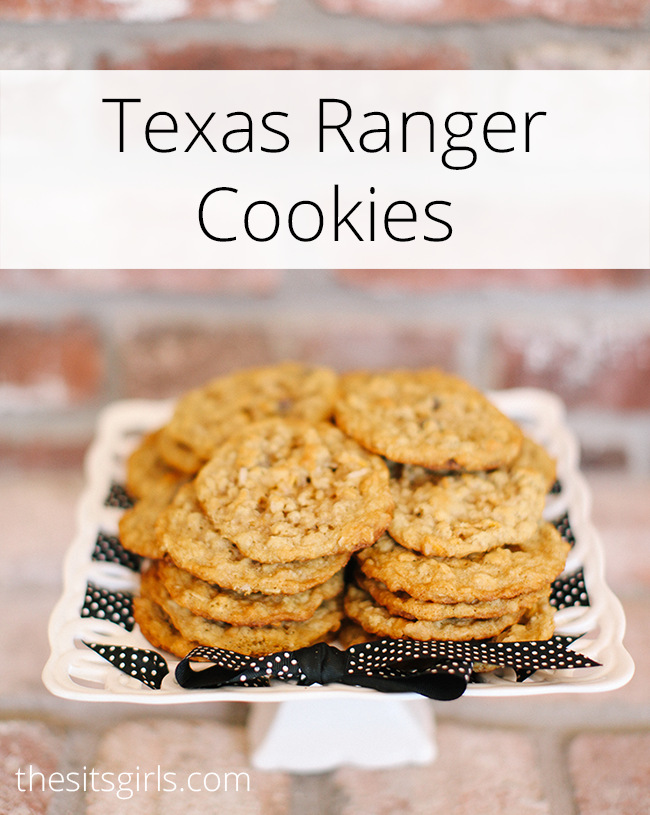 Texas Ranger Cookies
They key ingredients lie in the frosted flakes and the coconut flakes. These cookies are crunchy, buttery, chocolatey, and moist all at the same time. The history behind the name of this cookie is just as mysterious as the secret ingredients, some claim that it originated in Texas, and some that it is a spin off from a Cowboy cookie. Whatever the truth may be, I know one thing, and that is that these are insanely delicious!
Texas Ranger Cookies Ingredients:
1 cup of butter
(I always use sweet cream salted butter, it is a personal preference)
1 cup of white granulated sugar
1 cup of light brown sugar
2 eggs
2 cups of Frosted Flakes
2 cups of Oatmeal
2 cups of flour
2 tsp. of Baking Soda
1 Tsp. of Baking Powder
1 tsp. vanilla extract
½ cup of unsweeted coconut flakes
(you can use sweetened if you like your cookies super sweet)
1 cup of chocolate chips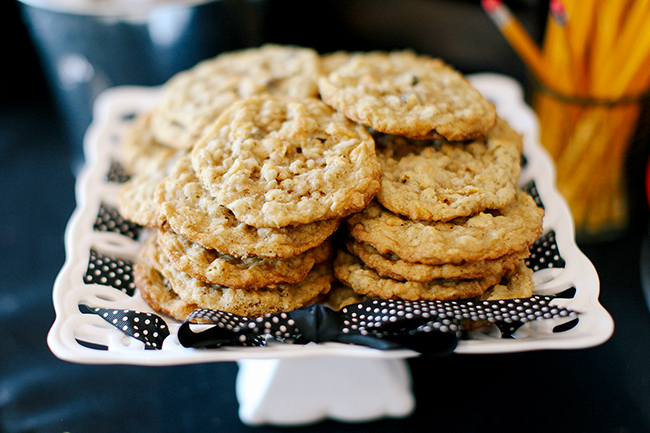 Texas Ranger Cookies Recipe:
Begin by preheating your oven to 350 degrees.
Combine your butter and sugars, creaming them together, until light and fluffy.
Tip: Make sure your butter is at room temperature so it will cream properly.
Next add the eggs, one at a time, and then beat in the vanilla extract.
In a separate bowl, combine your oatmeal, flour, baking soda, and baking powder. Stir a couple times to mix the dry ingredients, and then add them to the wet mixture.
Once the dry ingredients are incorporated, add the frosted flakes, and stir them by hand. You do not want to use your electric mixture to beat them in, because it will crush all the flakes.
Lastly stir in the coconut and chocolate chips!
Using a tablespoon, form them in to roughly one inch drops of dough on a nonstick cookie sheet.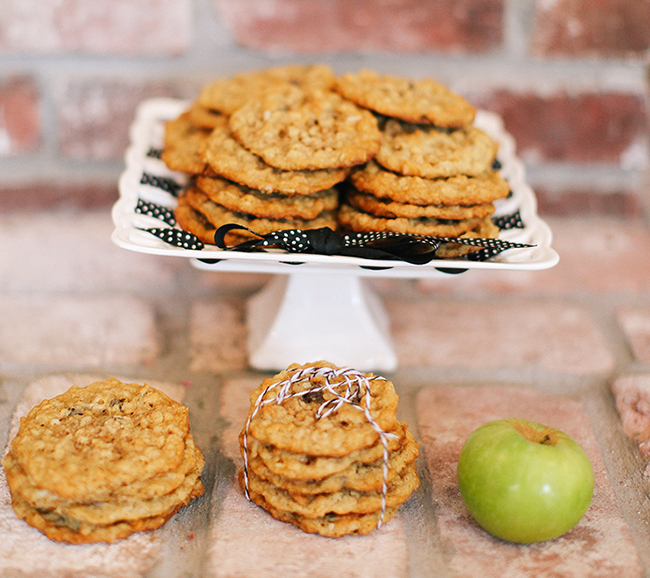 The recipe will make roughly two dozen (depending on how much cookie dough you have eaten in the baking process).
Toss a few in your kid's lunch box along with an apple, or save them for an after-school snack.