This post may contain affiliate links which may give us a commission at no additional cost to you. As an Amazon Associate we earn from qualifying purchases.
Thanksgiving is a meal I look forward to all year! I love all of the special dishes we only make during the holidays – creamed corn, stuffing, sweet rolls, green beans, and especially sweet potato casserole are all favorites. Every year I like to add a new side dish to my Thanksgiving menu. If your menu needs some revamping check out this list of tasty 15 Thanksgiving side dishes!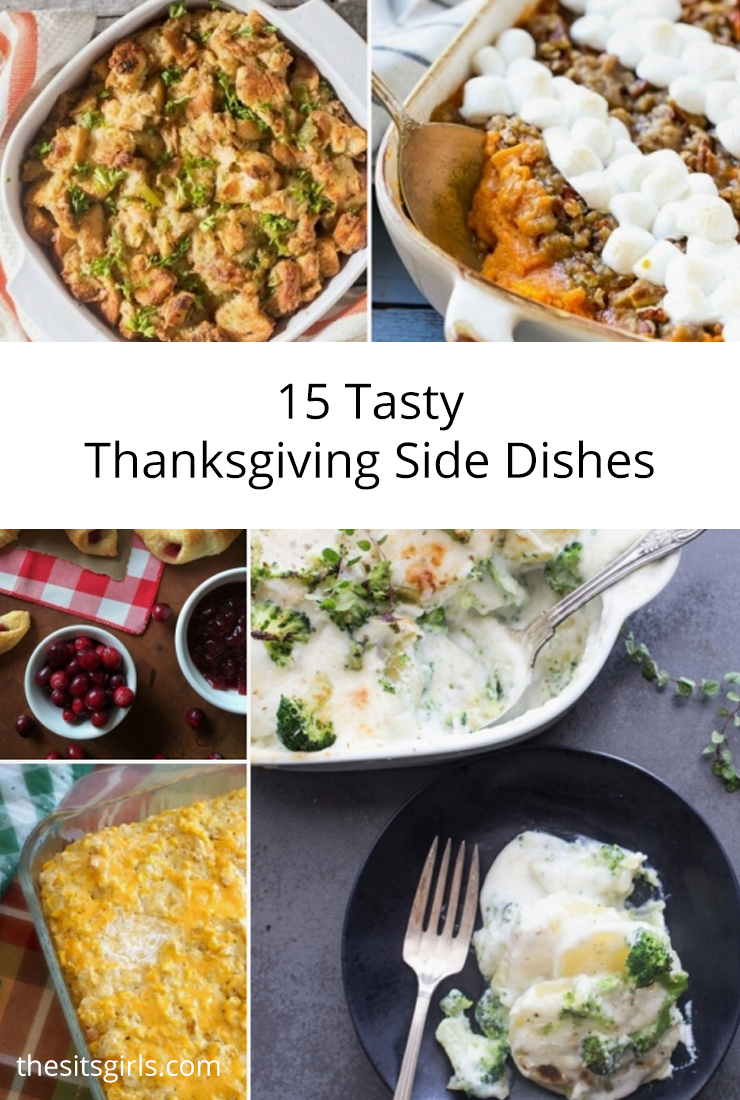 15 Tasty Thanksgiving Side Dishes
Perfect Cranberry Sauce // A Break 4 Mommy
Maple Roasted Brussel Sprouts with Apples // Whitney Bond
Butternut Apple Cranberry Quinoa Salad // Mom Endeavors
Orange & Dill Green Beans // A Sip of Bliss
Roasted Delicata Squash with Vegan Walnut Pesto // Treats With A Twist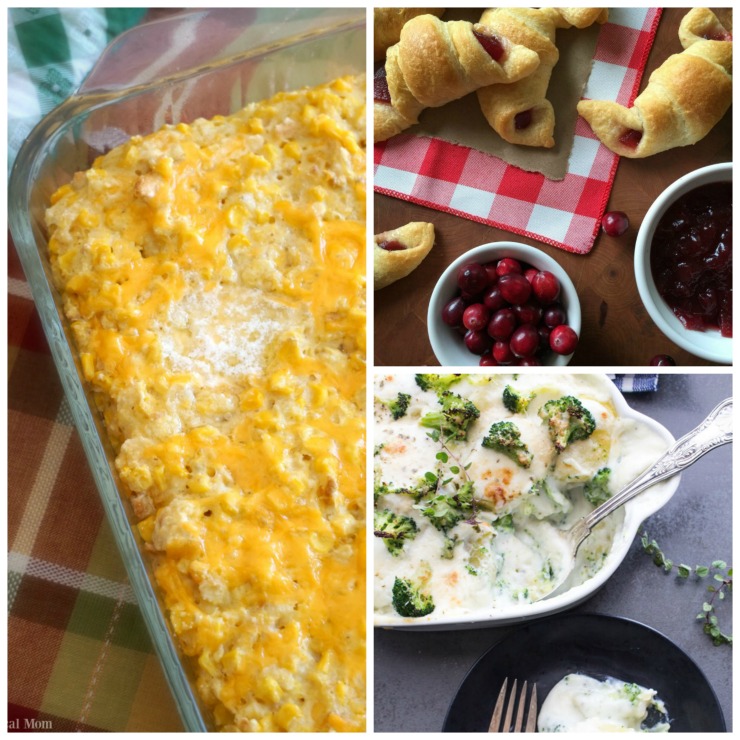 Sausage and Sage Stuffing // Heck of a Bunch
Sweet Rye Berry Salad // The Actor's Diet
Sweet Potato Casserole with Marshmallows // Dinner At The Zoo
Creamy Brocolli Potato Casserole // An Italian In My Kitchen
Cream Corn Casserole // The Typical Mom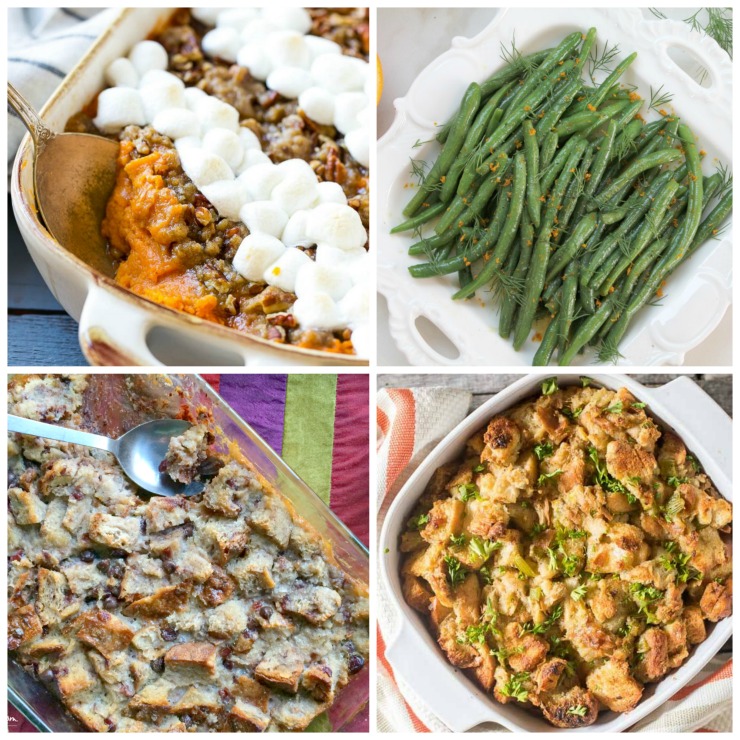 Creamy Brussel Sprouts Au Gratin // Little Figgy Food
Cornbread Sausage Stuffing // Moore or Less Cooking
Cranberry Cresent Rolls // Beauty Through Imperfection
Homemade Green Bean Casserole // Simm Family Works
Roasted Brussel Sprouts with Bacon // (a)Musing Foodie
What's your favorite Thanksgiving side dish? Leave a link in the comments!