This post may contain affiliate links which may give us a commission at no additional cost to you. As an Amazon Associate we earn from qualifying purchases.

I've been eating Minute® Rice since I was a kid. I had a busy mom who had to get dinner on the table, and now I AM a busy mom who has to get dinner on the table. Thank you, Minute® Ready To Serve Rice, for sponsoring this post. All opinions are my own.
There are many days where I feel like a diner chef. Maggie wants THIS dish for dinner, Benny wants THAT dish for dinner, and mommy and daddy want something else. I end up making 2 to 3 meals for dinner, and it takes forever. Enter Minute® Ready to Serve Rice!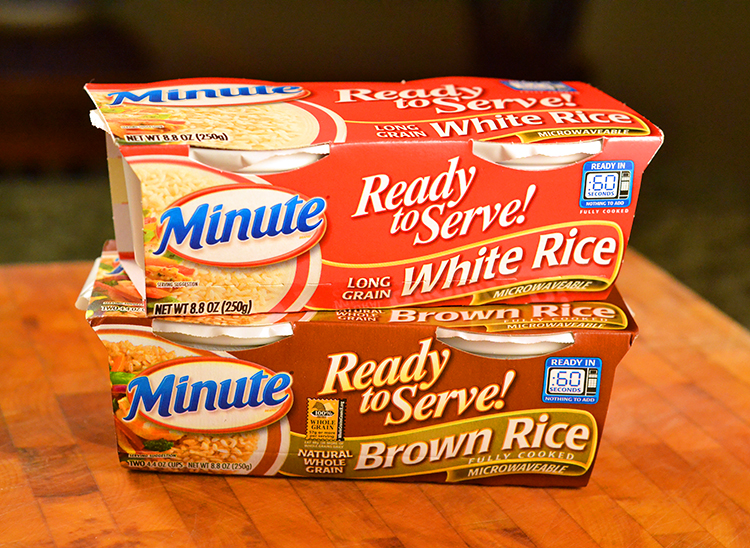 I love rice, and I quickly grabbed up both the white rice and the brown rice in the store. Look for the other varieties available: Brown Rice, Brown & Wild Rice, Jasmine Rice, White Rice, Chicken Rice Mix, Yellow Rice Mix, Fried Rice Mix and Black Beans & Rice. Since they come in individual packages, everyone gets what they want.
You know those days when you just feel like your day is getting away from you and you still have to get dinner on the table? THIS is the perfect go to for that. Pop the top off of the cup, shoot it in the microwave for 60 seconds, and you have rice ready for whatever you want to add.
Dinner Two Ways With Minute® Ready to Serve Rice Recipes
Tonight, mommy and daddy were in an Easy Fried Rice mood, while the kiddos were up for Pizza Rice.
Pizza Rice
This Pizza Rice could not be easier. I prepared my Minute® Ready to Serve Rice cup according to the package instructions. After 60 seconds the rice was ready, and I just added in warm pizza sauce and pepperoni. Ding…Order up!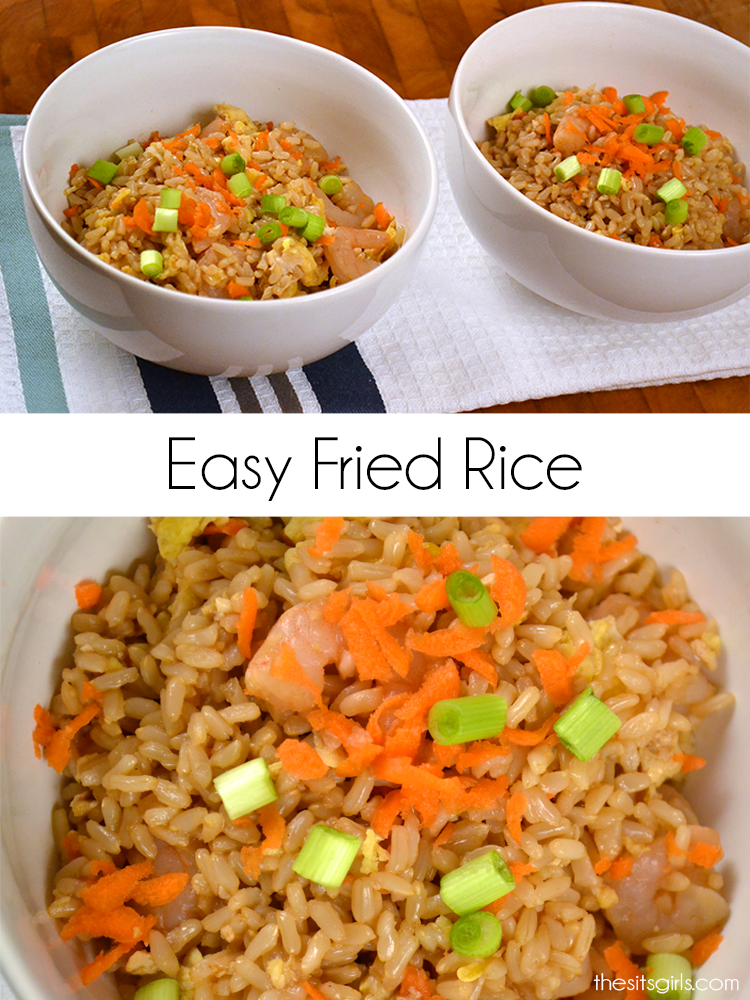 Easy Fried Rice
Next, I reached for the brown rice. Another 60 seconds, and I'm adding in my ingredients. Fried Rice is so filling and so easy, you can add anything to it.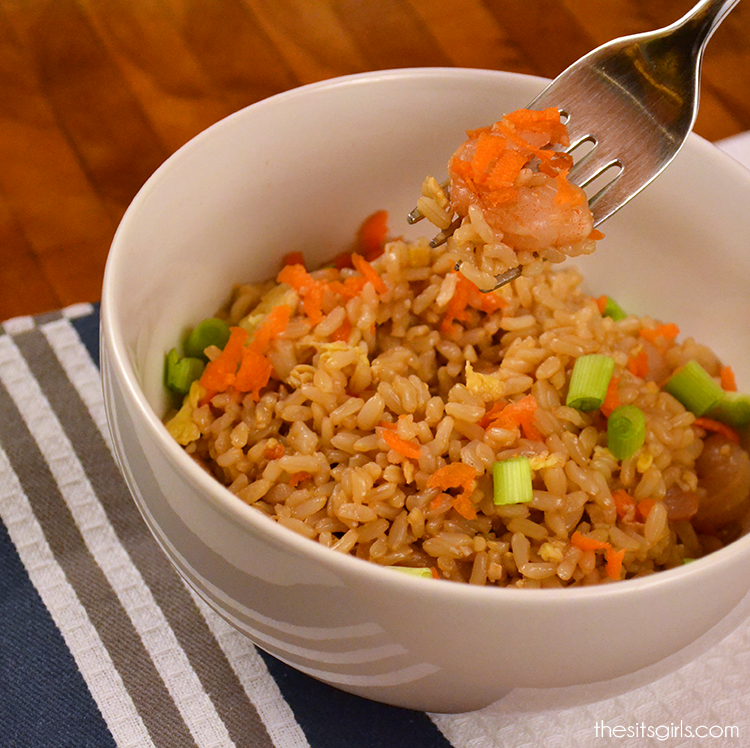 Tonight, I added scrambled eggs, rice water, soy sauce, some grated ginger, carrots, and shrimp. Mix them all together in a large mixing bowl, and *Poof* I had Easy Fried Rice! Ding…Order up!
Since these are individually portioned with two per pack, literally everyone in the family can have what they want, and portion control is easy. Plus, I was able to spend my evening hours with my family instead of in the kitchen.
For more quick and easy ideas, like Minute® Ready to Serve Rice on Facebook and follow them on Twitter and Pinterest. You can also find more Stir-In rice recipe ideas here. Next up for me is a Breakfast Scramble! Which recipe will you be trying?
This is a sponsored post written by me on behalf of Minute® Ready to Serve Rice.