This post may contain affiliate links which may give us a commission at no additional cost to you. As an Amazon Associate we earn from qualifying purchases.
Need something quick, easy, AND kid-friendly for breakfast? Then check out the Sunrise Breakfast Bowl from Tony Spilsbury below. It's certified family fun!
Did someone say the words, easy and breakfast?
It's true.  My Sunrise Breakfast Bowl recipe requires only one muffin pan. There are no spoons, bowls, spatulas or skillets to clean, which makes this the perfect breakfast recipe for kids to make.
My girls love to cook and could crack an egg before they were out of diapers, so they're able to make this easy recipe almost completely on their own with just a little help getting the muffin tin in and out of the oven.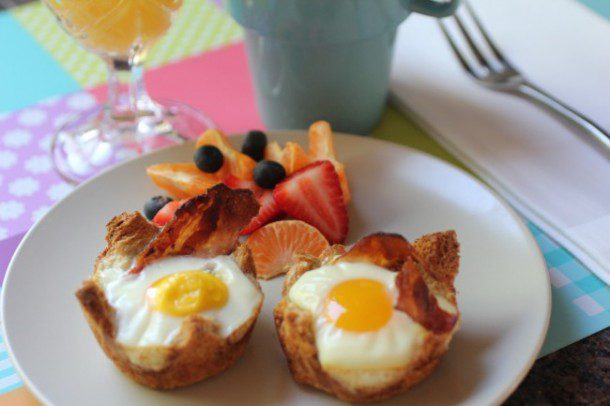 Sunrise Breakfast Bowls
Ingredients:
Whole grain bread: 12 slices with crust taken off
Eggs: 1 dozen
Bacon: 1 package precooked bacon
Butter
Directions:
1. Preheat oven to 375 degrees.
2.  Grease a muffin tin with butter and place one slice of bread into each hole, pressing down in the middle.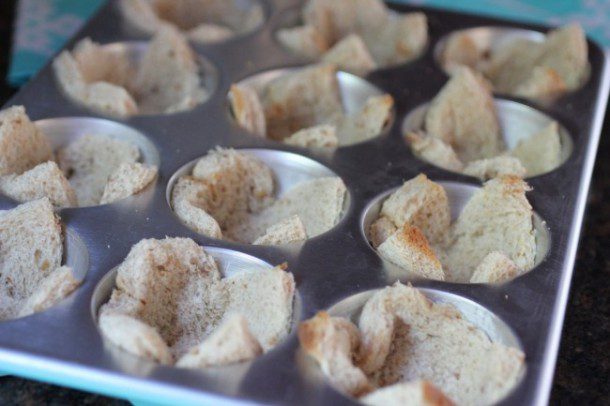 3.  Crack one egg directly onto each slice of bread.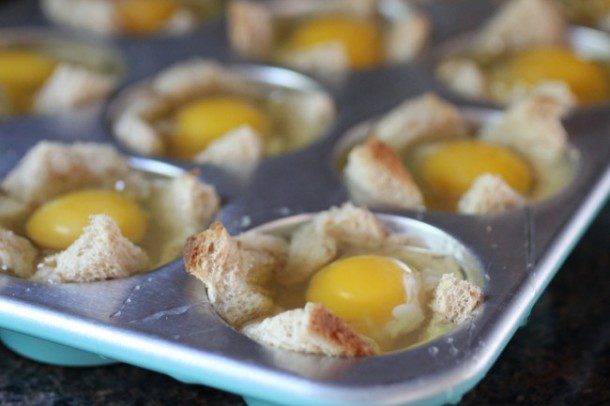 4.  Heat bacon in the microwave according to directions (about 1 minute) and place one cooked slice into each egg.
Yes, I use the precooked bacon and am proud of it.  I love cooking with- and eating- bacon but hate bacon grease… what a lovely invention, this precooked stuff.  Let someone else clean the grease!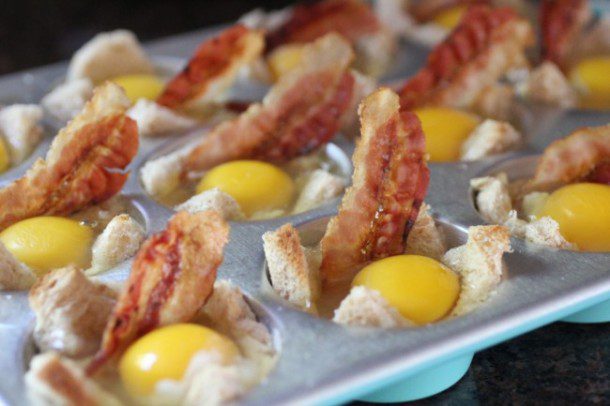 5.  Bake until egg is just cooked, or until desired consistency- yolk runny, about 10 minutes; slightly runny, about 13 minutes and cooked thoroughly, about 17 minutes.
Serve with fresh fruit.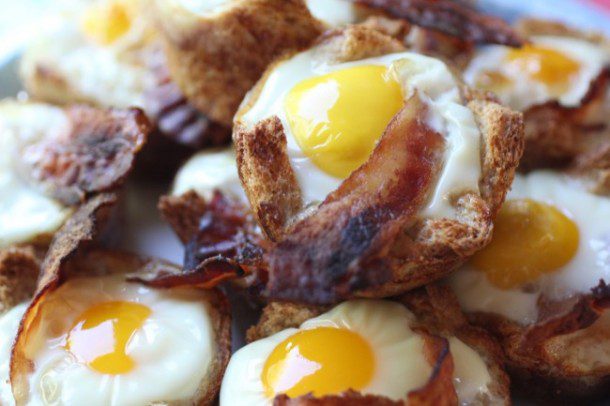 About the Author
Family meals are important. Toni shows you easy ways to spend less time and money at the grocery store, less time in the kitchen and more time with your family on her site, Toni Spilsbury.com. She's even compiled 12 of her most popular Weekly Meal Plans with menus, grocery shopping lists, and easy to follow instructions all into her latest book, The Organized Cook Cookbook.
Want to Write For Us?
Are you interested in guest posting for The SIT Girls? Then let us know! Our super easy process is described in this post. We'd love to drive more page views to what you have to say.
More Breakfast Recipe Ideas: