This post may contain affiliate links which may give us a commission at no additional cost to you. As an Amazon Associate we earn from qualifying purchases.
The spooky season is finally here, and there is no better way to celebrate than a delicious mixed drink called The Wicked Witch cocktail. This spooky green drink is perfect for an upcoming Halloween party – or if you want to be festive by yourself and you need a tasty beverage in hand while watching Hocus Pocus, no judgment! (Please drink responsibly.)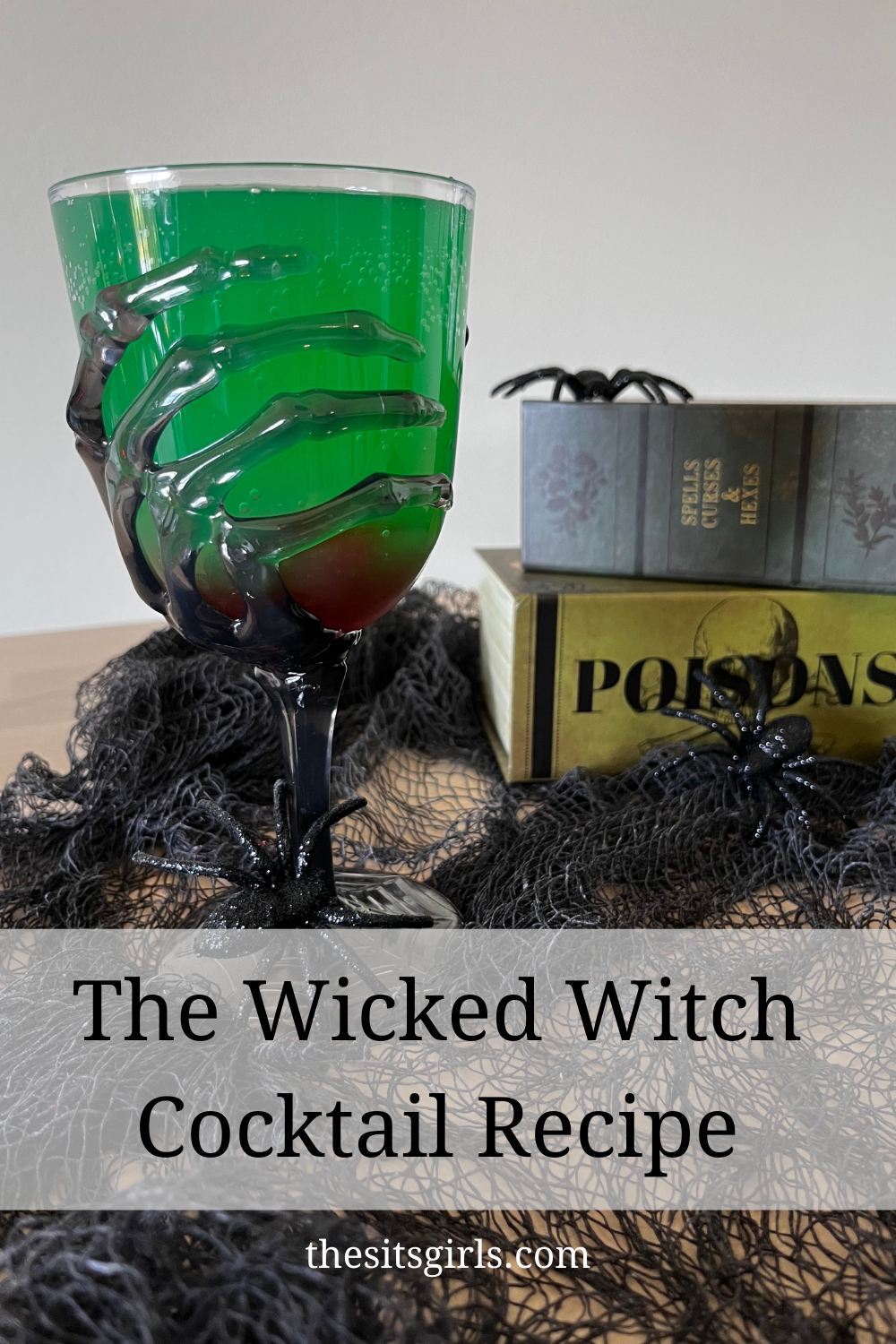 The Wicked Witch Cocktail Recipe
Ingredients:
2oz Vodka
1oz Midori
1oz Blue Curaçao
4oz Lemon-lime Soda
1.5oz Orange Juice
Splash of Grenadine (OR you can freeze ice cubes mixed with water and grenadine so as it melts, it changes the color of your drink)
Ice cubes
Maraschino Cherries or Gummy Worms, to garnish (Optional)
This wicked witch cocktail recipe is super easy to conjure up. A few hours before making the drink, I mixed grenadine and water into ice molds and let them freeze completely. (This is optional but adds festive vibes to your glass as it melts.)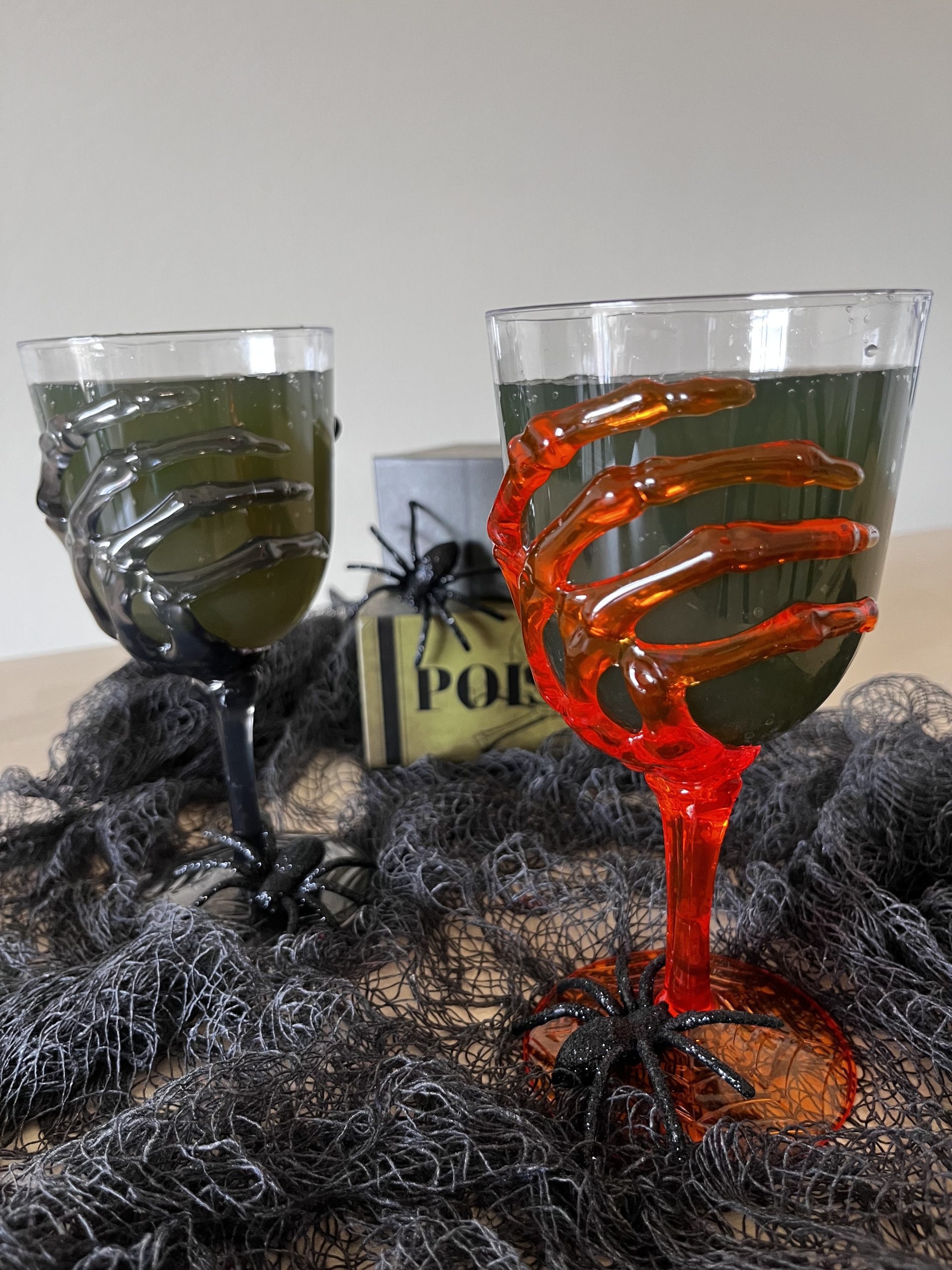 Add the ice, vodka, Midori, blue curaçao, lemon-lime soda, and orange juice to your cup and give it a quick stir. (If you aren't freezing your ice cubs with grenadine, you can add a splash to your drink.)
Once you mix all of the ingredients together, you will end up with a spooky sludge that tastes delicious!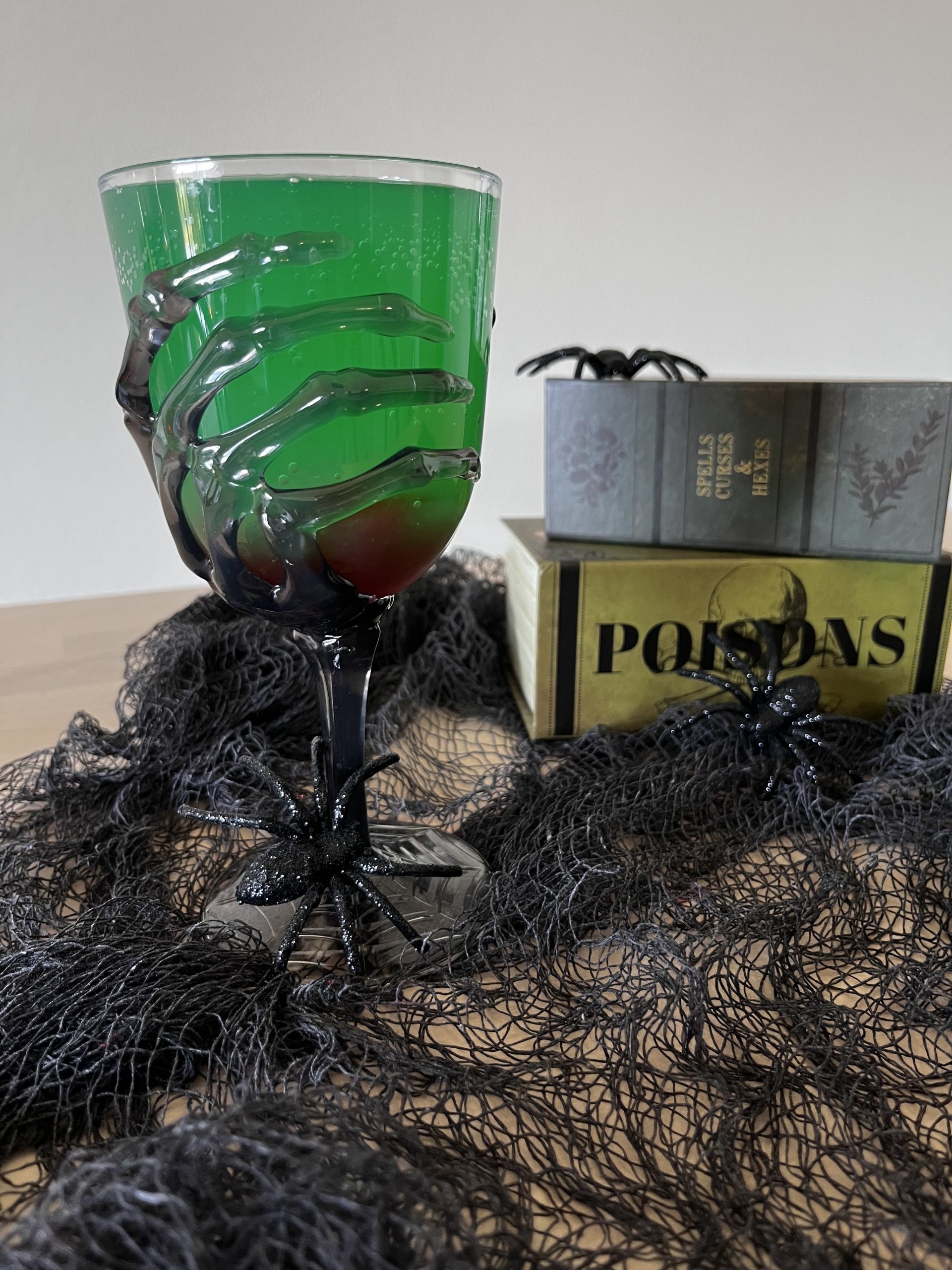 You can garnish this drink with a few maraschino cherries or gummy worms for that extra spooky vibe! I found these great goblets at the Dollar Store, but they have similar ones on Amazon.
Looking for more Halloween drink ideas?
Check out our Halloween candy martini!