This post may contain affiliate links which may give us a commission at no additional cost to you. As an Amazon Associate we earn from qualifying purchases.
Wine and ice cream are truly two of the world's greatest things. As I have mentioned before, my husband's family owns some ice cream parlors, so I must say I am blessed to have an abundance of ice cream at my finger tips. My kids and I have spent many a hours eating ice cream, and (confession time) I have spent many a hours having a glass of wine after they are in bed! Finally, I can combine my two loves with this amazing recipe. Wine Ice Cream is one of the easiest and tastiest treats I have ever had! It would be such an awesome dessert to serve at a ladies night, or just to indulge in for a late night treat!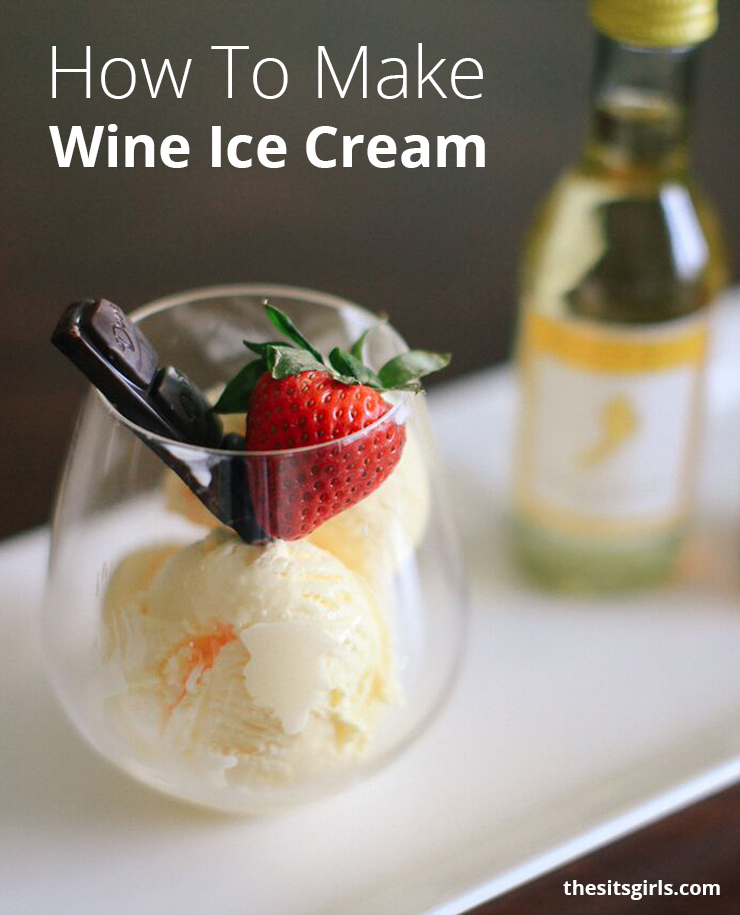 How To Make Wine Ice Cream
Bonus: This recipe calls for only 3 ingredients, and a couple of items you probably have lying around the house! There is no need for a fancy ice cream machine!
Ingredients:
3/4 cup of sweet white wine (a sweet Pinot Grigio or Moscato works perfectly)
3 Tablespoons of Super Fine Sugar (can be found in the baking aisle)
1 1/4 Heavy Whipping Cream
Berries or chocolate for garnish
Equipment:
Whisk
Bowl
Measuring Cups
Tupperware for freezing the ice cream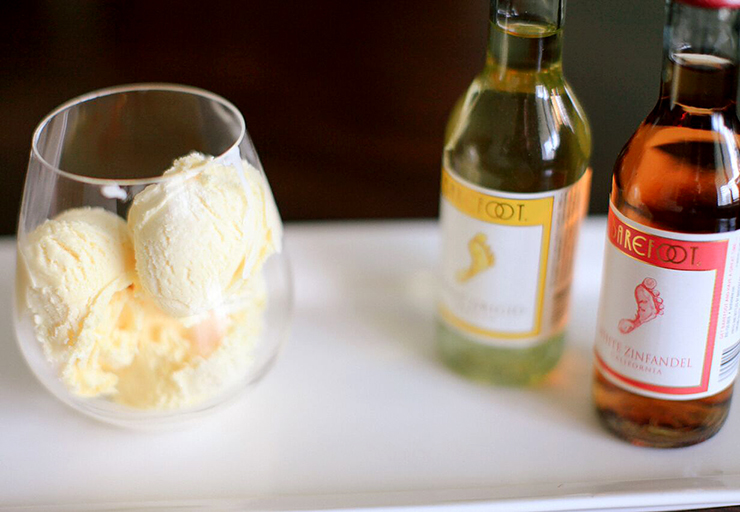 Directions:
Begin by pouring the wine in to the mixing bowl. Next gradually add the superfine sugar and whisk until it is completely combined.
Slowly add the heavy cream to the wine and sugar mixture and whisk again. You will see the mixture begin to thinken up.
Pour the mixture into a Tupperware and seal and freeze
You will need to let it freeze for about 3-4 hours.
Scoop and enjoy! Once you try it you will go back for seconds!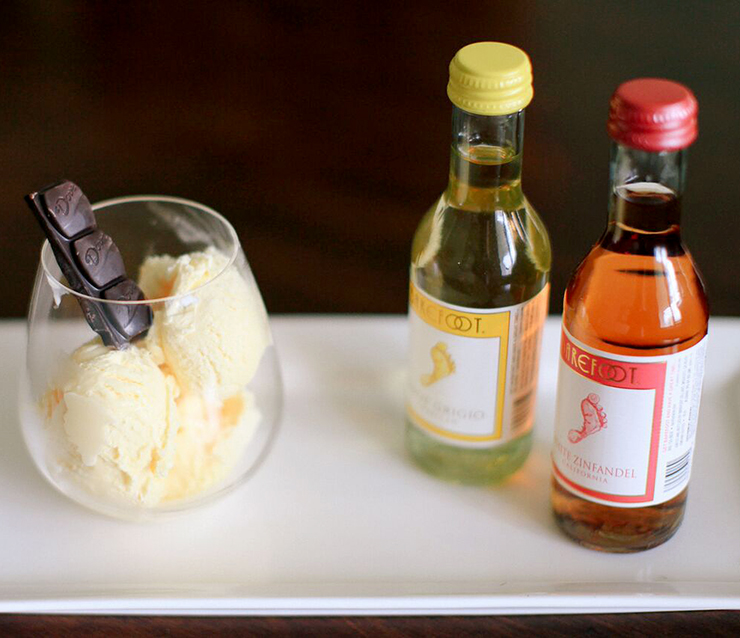 Tip: Make sure you use a sweet wine and whisk the sugar completely! The quality of the wine is not as important as the sweetness!
More Homemade Ice Cream Recipes
Check out our recipes for easy Homemade Oreo Ice Cream and dairy-free Chocolate Banana Ice Cream.