This post may contain affiliate links which may give us a commission at no additional cost to you. As an Amazon Associate we earn from qualifying purchases.
Are you searching the web for free printables? Especially for your blog? This post is filled to the brim with high-quality, beautifully designed free printables, ready for you to download and create your own blogging notebook. Enjoy!
No one we know has enough time to get everything on their To Do list done. There is always more work to be done, and in blogging, the list is seemingly never-ending!
Working harder can only get you so far. Sometimes, you have to work smarter. And that's where free printables come in.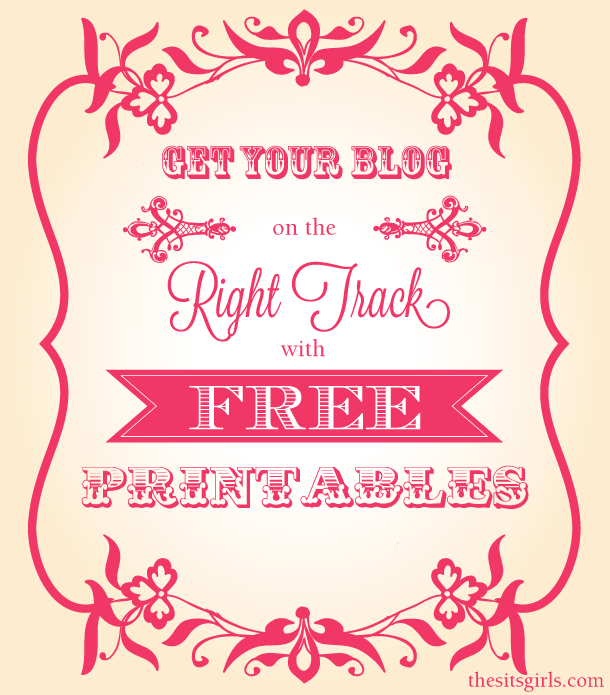 Free Printables for Your Blog
One of the most time-consuming tasks can be putting your fingers on a particular piece of information you need right now. Whether it is an inquiry from a PR executive or a self-reflection on the performance of your blog, there are times when having some ready information at your fingertips can save a ton of time and energy.
That is the moment when a handy blogging notebook, complete with free printables, can be a lifesaver.
Being able to access recent blog statistics. Or look up a set of login credentials. Or keeping track of blog maintenance chores and when you accomplished them.  Each of these tasks is so much easier if you have created a blogging notebook with the information right at hand.
Paperless options could also work, although for me, I like a pretty binder with divider tabs sitting right on my desk ready for me to quickly grab pertinent information.
What goes in your blogging notebook will vary from blogger to blogger. Some suggested tabs include:
Calendar
Login credentials
Blog maintenance
Social media stats
List of projects
Affiliate information
Marketing plans
Income and expenses
The blogging notebook can also adapt as you go. You may find that there is another tab you need. You might also discover that a tab you thought you would use, you never need.
Your blogging notebook can be a work in progress.
Download Your Free Printables Now
Ready to get started? Grab a binder, some divider tabs and start building a tool that works for you.
Here are SIX (!!) free printables to download to get you started.
Happy organizing!
Keep Reading
If you enjoyed these free printables, then we've got plenty more! Check out the below posts for more resources or head over to our Blogging Freebies board on Pinterest: