This post may contain affiliate links which may give us a commission at no additional cost to you. As an Amazon Associate we earn from qualifying purchases.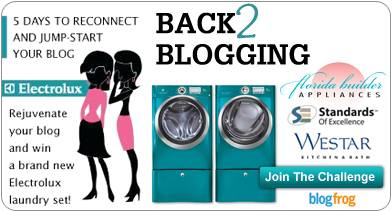 Welcome to Day 3 of our Back to Blogging event! Today we are highlighting post titles we are particularly proud of.
Have you created a title that was incredibly funny, creative, or sentimental? Re-publish the post on your blog and then link it up here on SITS. We'd love to check it out and understand why you feel the post is important.
For today's assignment, I am sharing a post I wrote back in February when I was only a few months pregnant. The title?
Signs That You Might Be An Angry Pregnant Lady
I'd like to think that I am a pretty even tempered person, but something has been amiss lately. Maybe you could blame my outbursts on my raging hormones. Or maybe you could say that any patience I have is being depleted by my children. Whatever the case may be, my husband often returns home from work to bear the brunt of my tirades.
Does this sound familiar? Not sure? Let's just say that if you find yourself having conversations like mine, then it may be time to face reality and accept that you too are an angry pregnant lady.
(Or maybe you are just angry and not pregnant. Either way.)
Scenario 1:
Well Meaning Husband: Wow! You are really starting to look pregnant. I love it. You're beautiful.
Angry Wife: What are you talking about?!? I don't look pregnant. What the hell is wrong with you? You must be blind. Look, I still fit into my jeans!!!
(Angry wife storms off into bathroom for the full effect, knowing perfectly well that her husband speaks the truth and she does look pregnant.)
Scenario 2:
Helpful Husband: Hey, Francesca, when you have a chance, could you please come downstairs and give me a hand with dinner? It is almost ready and I think the kids are pretty hungry.
(Angry wife ignores husband completely and does not respond. 10 minutes pass.)
Helpful Husband: Did you hear me?
Angry Wife: I'm here. My GAWD, I was in the bathroom!! Can't I get one minute of peace and quiet? Just wait a sec!!
Helpful Husband: Well, it has been like 15 minutes since I first asked.
Angry Wife: It hasn't been that long. And no one died.
Now it's your turn! Link up a post with a title that you want to show off again.
For those who might be joining us for the first time today, here is a quick recap on how to enter to win Thelma & Louise, the Electrolux Washer/Dryer set we are giving away:
Play along! Write a post using the daily prompts we described here and then link your post on SITS each day this week. All posts should mention and link to our sponsors, Standards of Excellence, Westar Kitchen and Bath, and Florida Builder Appliances, somewhere in the text.
Like! Click the Like button on our sponsor's Facebook pages: Standards of Excellence, Westar Kitchen and Bath, and Florida Builder Appliances.
Follow! Follow Standards of Excellence on Twitter.
Tweet! Send out the following message on Twitter:
I'm getting #Back2Blogging w/ the @SITSGirls. And thanks to @SOESupply, maybe Thelma & Louise can come live w/ me! http://bit.ly/aad1L5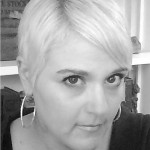 Discusss! Join Jenn from Rook No. 17 as she continues the discussion on today's topic in the SITS Girls Community in BlogFrog.
Would "Gone With the Wind" have been as huge a success had it been titled "A Story From The Civil War"? Would we be as enamored with S'mores if they were called "Graham Cracker Sandwiches"? Ever heard of the film, "Can Hieronymus Merkin Ever Forget Mercy Humppe and Find True Happiness?". With a name like that it's no surprise that this 1969 musical film has remained in relative obscurity. So, WHAT'S IN A NAME?…
The contest will remain open until Sunday, September 19, which means you have through the weekend to participate. Good luck!