Psst!  Did you hear?  Bloggy Boot Camp just happened in Seattle last weekend.  And if you still haven't joined us for a day of networking, education, and pure fun, then we really need to talk!
Here are some of our favorite quotes from our speakers last weekend…
Everyone has something to say, a voice, and deserves to be heard.
– DeNae Handy, @fedexmylife

You can't build your business by comparing yourself to someone else..BE UNIQUE.
– Lisa Leonard, @LisaLeonard

It's not about your numbers, it's about your influence.
– Jyl Johnson-Pattee, @jylmomIF

The key to balance and "doing it all"?  Try cutting out to do's that cause clutter; eliminating clutter cuts out about 40% of the housework.
– Marylnn Schotland, @designmama

When pitching a brand, there are several key points you need to keep in mind: Stop talking about yourself. Instead, focus on identifying and solving a problem for your potential client. Emphasize what you can do for them and above all, always conclude your pitch with a call to action.
– Carol Schiller, @CarolSchiller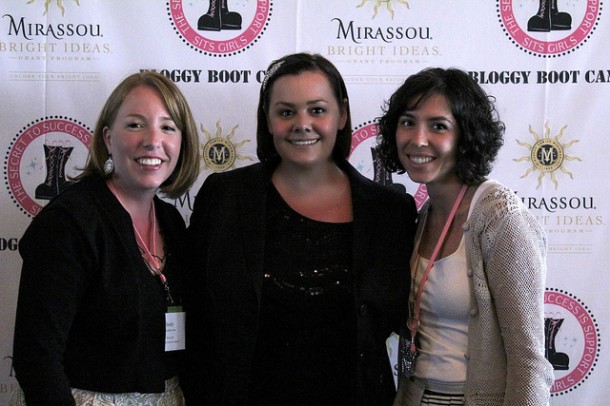 In honor of our fabulous day in Seattle, we're giving away a Bloggie™ Touch HD Camera from @SonyElectronics!  It's the perfect travel companion for your next blog conference.
The Bloggie™ Touch HD Camera captures web-friendly HD MP4 video and 12.8MP images while featuring a touch-screen for simple touch & slide operation. Integrated software makes it easy to share videos and images on sites like Facebook and YouTube.  The sleek pocket video camera comes in two capacities (4GB and 8 GB), four colors (silver, black, pink and blue), and is available at www.sonystyle.com and various retailers for less than $200.  For more information, you can visit www.sony.com/bloggie.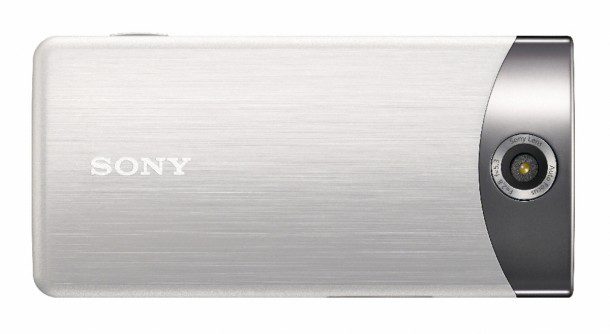 A few other enticing tidbits about the Bloggie Touch Camera…
Captures 1920×1080/30p high-definition MP4 video and 12.8-megapixel photos, even at the same time
It's lightweight, fits snuggly in your hand and slips easily into a pocket or purse
SteadyShot™ image stabilization for smooth footage that can be viewed on a 3″ LCD w/ full screen, free-style playback in landscape or portrait
Includes Face Detection to recognize and enhance faces by automatically correcting exposure
Equipped with built-in rechargeable battery, USB arm and Bloggie software for quick charging and content upload to video-sharing websites
Digital 4x zoom lens gets you closer to the action; even take pictures or video from as little as 4" away with its new Auto Macro capability
With HDMI output, you'll be able to share your HD videos with friends and family on your HDTV (HDMI cable required)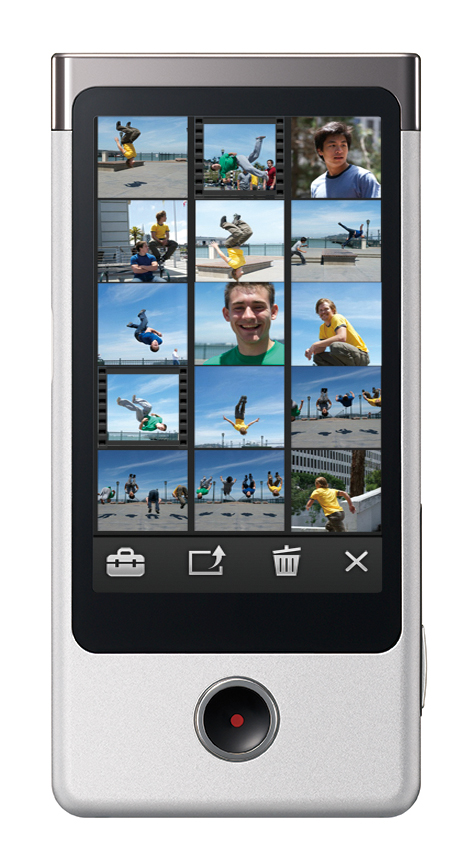 Are you in love with the Bloggie Touch Camera as much as we are?
To enter the giveaway, simply leave a comment on this post telling us what (or who) you would videotape if you won.
For extra entries, you can…
Send out this tweet: Bloggie Touch Camera from @SonyElectronics? Yes please! I'll take one from @SITSGirls. #giveaway http://bit.ly/krw1CT
The fine print…
This contest will remain open until next Wednesday, June 15 at midnight PST. One winner will be drawn at random and notified via e-mail. Winner will have 24 hours to respond, at which time a second name will be selected. All are welcome to participate.
Good luck!
And don't forget that there are still tickets left for Bloggy Boot Camp in Denver and Atlanta.  Time is running out for the early ticket prices, so don't wait to buy one!