This post may contain affiliate links which may give us a commission at no additional cost to you. As an Amazon Associate we earn from qualifying purchases.

Today we are taking a break from the fabulous finds and focusing on something that has effected each of our lives in one way or another.
Cancer.
Specifically, Breast or Ovarian Cancer.
And a simple test that could tell you your chances of getting cancer.
Just Ask!™ is an initiative sponsored by the providers of BRACAnalysis®, a test for individuals thought to be at high risk for hereditary Breast or Ovarian Cancer because of a personal and/or family history.  BRACAnalysis® detects mutations in the BRCA1 and BRCA2 genes, the gene mutations that are responsible for the vast majority of hereditary breast and ovarian cancer.
Pretty important stuff, right?
Now, for the giveaway.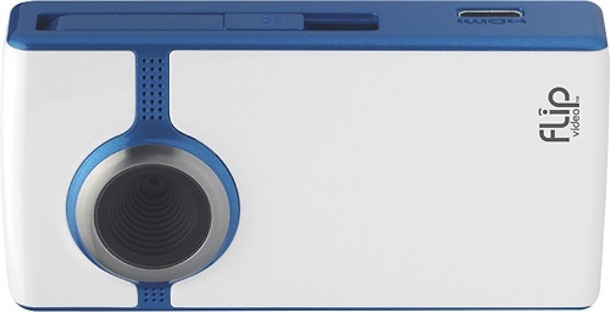 Yep.  It's a Flip video camera.
Creates great video, anywhere, anytime.
Entering this contest is easy.  Go to the Just Ask Facebook page and click "Like" to learn more about BRACAnalysis Testing.  Then, come back here and leave a comment on this post telling us that you liked Just Ask.  With a few quick clicks, $1 will be donated to provide screening to women who could not otherwise afford it (up to $25,000) and you'll be entered to win a Flip camera to help you capture your memories!
We've even got a few extra ways for you to enter:
1. Share this tweet: Your "LIKE" = $1 for Breast/Ovarian Cancer http://on.fb.me/JustAskHBOC Get screened. #justask
2. Share a memory or thought about someone you know who has battled Breast/Ovarian Cancer in the comments section.
3. You can even head over to TodaysMama.com, let them know that you "Liked" Just Ask on Facebook, and get in the running for an iMac!
One little test could save your life and give you a chance to keep making memories with the people you love.
{Remember to leave a separate comment for each entry on this post, including links to your tweets.  Contest ends on Friday, March 4 at 5:00 pm MST.}