This post may contain affiliate links which may give us a commission at no additional cost to you. As an Amazon Associate we earn from qualifying purchases.
Wow!  What a week we had together during the Bleach It Away campaign from Clorox.
We read so many great posts AND we were able to send over an entirely new group of bloggers to the PR company to check out for future opportunities.
Win!
Now it's time for the moment we've all been waiting for.  Let's see who the grand prize winners are!
Without further ado, please join us in congratulating Shannyn from Frugal Beautiful.  She is the proud new owner of the Canon Rebel Digital Camera!
Shannyn wrote a heart-warming tribute to her grandmother and described how life's tragedies can bring people together. In just a few short paragraphs, she'll make you laugh and cry. Be sure to check it out!
And, Stephanie from Stephanie's Mommy Brain will be joining us at the Bloggy Boot Camp stop of her choice in 2012.
Stephanie's post was all about the gross side of motherhood.  6 years later, the story is hilarious!  You can read it here.
We'd like to extend a sincere thank you to everyone that participated. It is through your participation that we are able to offer such fabulous prizes and opportunities to our community. We also want to let you know that we have yet another something FABULOUS planned next month that you definitely are not going to want to miss. Stay tuned!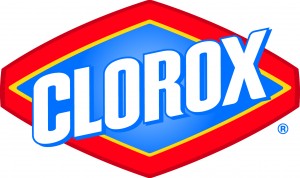 Before we sign off, we wanted to remind everyone to check out www.BleachItAway.com.  The good people of Clorox are standing by to help you battle the next Bleachable Moment life sends your way.  Don't miss the educational "How To" videos, advice from Clorox's panel of experts, including Dr. Laundry, or myStain, Clorox's free mobile app for on-the-go stain removal advice.
Enjoy!
Disclosure: The SITS Girls are working on behalf of Clorox to promote the Bleach It Away campaign.