This post may contain affiliate links which may give us a commission at no additional cost to you. As an Amazon Associate we earn from qualifying purchases.
New to SITS? Welcome!! Go read this to get started.
Hope you are all fully recovered from the wonderful holiday weekend.
Be sure to check out the past few days of posts if you missed anything!
Now, link up your contests below.
1. Link MUST go directly to your giveaway. If it goes just to your blog it will be deleted.
2. You need to be a member of SITS– have our button up in your sidebar.
3. Link up the name of your giveaway, not your blog.
Want to subscribe to SITS and get an email each time we post? Just click here.
And, as always, when you see this: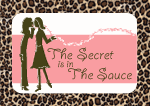 LEAVE A COMMENT.