This post may contain affiliate links which may give us a commission at no additional cost to you. As an Amazon Associate we earn from qualifying purchases.
Free wallpapers can be hard to find! We are all looking for something cute or eye-catching for our desktop, iPad or iPhone.
In honor of Valentine's Day, we wanted to do something extra special for our community. That's why we created these background images for you to download for FREE and enjoy.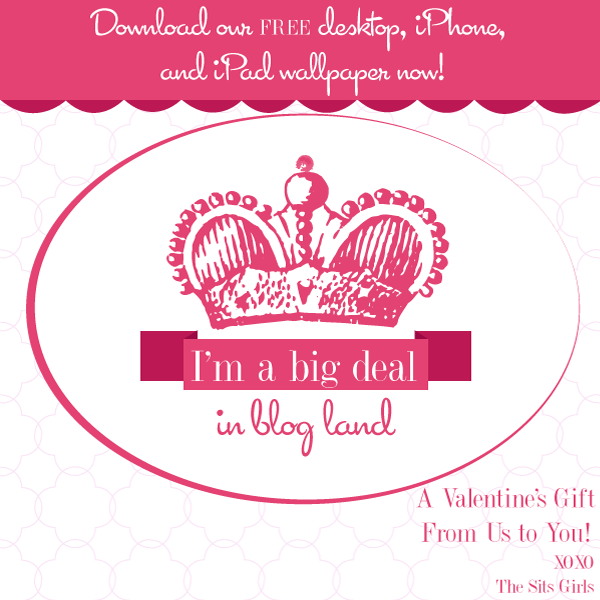 Roses are red,
Violets are blue,
This Valentine's Day gift is from
Us to You!
XOXO
The SITS Girls
Free Wallpapers from The SITS Girls
Each of you is a big deal in blogland, so why not show it off? Here is a free wallpaper background for your computer, iphone AND ipad!
Just click the option you need and enjoy. Instructions on how to set each wallpaper background to your default image are below.
Download 1024 x 768 for most regular sized monitors
Download 1280 x 800 for most wide screen monitors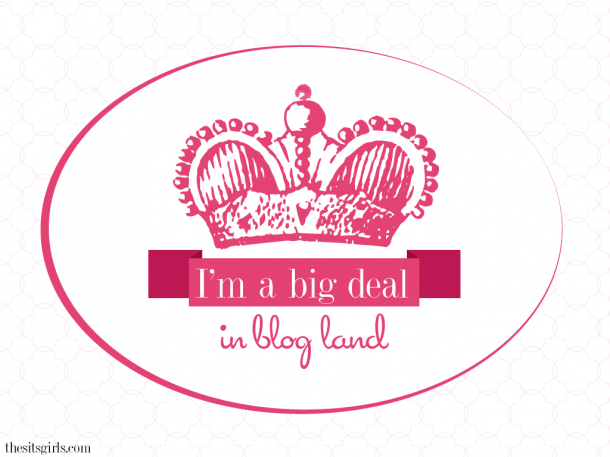 Setting Up Your Free Wallpapers
Once you download the option you need, just follow the below instructions to get your background images set up.
How To Set Up A Wallpaper Background on a PC
You can make any picture stored on your computer (or a picture you are currently viewing) your desktop background by right-clicking the picture, and then clicking Set as Desktop Background.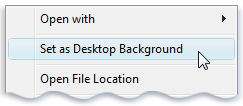 How To Set Up A Wallpaper Background on a Mac
A Mac works much the same way. Once you save the image to your desktop, right click. The last option in the pop-up box that appears will allow you to Set Desktop Picture.
More on How To Set Background Images
Check out these instructions on how to get your free wallpapers set up for your device:
Background images from The SITS Girls are for personal use only. No commercial use or redistribution is permitted. And please do share! Just link back to this post to download the free wallpapers.