This post may contain affiliate links which may give us a commission at no additional cost to you. As an Amazon Associate we earn from qualifying purchases.
The long lazy days of summer…relaxing and oh so peaceful, right?  That is unless you have kids!
As a solution to our summer madness, I jumped at the chance to review a copy of 101 Offline Activities You Can Do With Your Child by Steve and Ruth Bennett.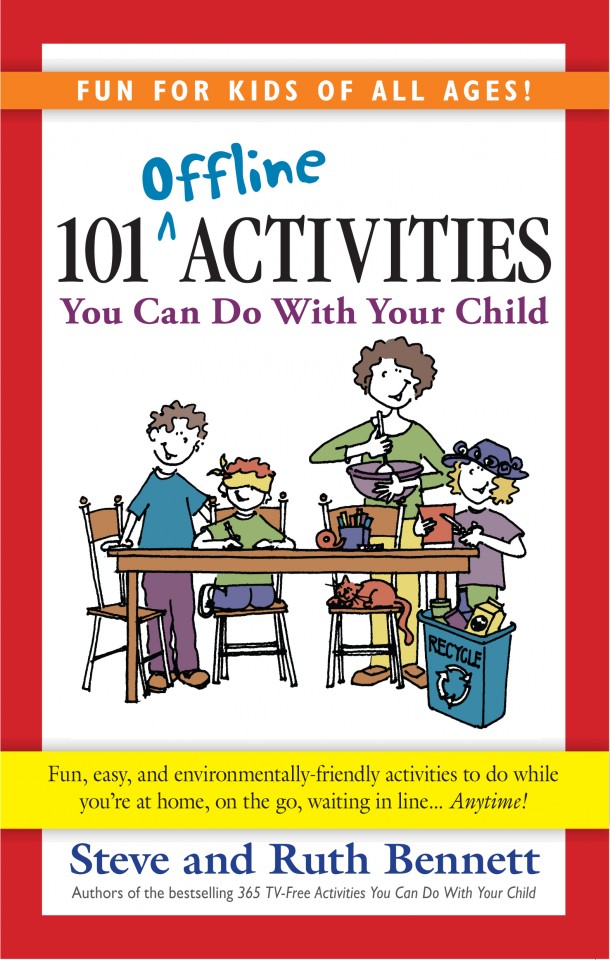 To best analyze the activities in this book and judge how my readers' kids would like them, I turned to the experts: my 10 year old twin girls.  I handed over the book and said,"Let me know what you think."  And guess what?  I didn't see them for 2 hours!  When they reappeared, happy and giggling, we spent the afternoon doing several of the activities together.  And they are really fun!
This book is probably best suited for kids ages 8 and older.  Your kids will make maps, discuss careers, turn into a "foodcaster" announcing the dinner prep and much more!
And for any moms in our audience that may be tearing their hear out in an effort to keep kids busy and off of electronics this summer, we have TWO copies of this book to giveaway.  We can enter to win one copy here and then another at my site, Great Thoughts.
To enter to win a copy, simply leave a comment on this post.
For extra entries, you can:
Leave a separate comment saying that you'll be joining us on July 14 at 6:00 pm PST for our monthly book chat.  This month we are super excited to discuss the NY Times best-seller Exposure with the author, Therese Fowler.  (You can get caught up on Book Club news here.)
Follow Great Thoughts on Facebook.
Follow The SITS Girls on Facebook.
The fine print:
Domestic entries only please.  Winners will be chosen by July 1 and notified via e-mail.  S.J. Miller Communications provided a review copy of this book and the two giveaway copies.  All opinions are my own.