This post may contain affiliate links which may give us a commission at no additional cost to you. As an Amazon Associate we earn from qualifying purchases.
Updated: Winner of the trip to BBCPHX is… Deanna of Little Green Bow!
Our season of giving continues here on The SITS Girls. We kicked December off with our SITSmas celebration and then followed it up with a giveaway for a $250 highchair from OXO Tot!
So what's next?
We're so glad you asked!
We've got a series of giveaways that are going to knock your socks off!
Join Us For the 12 Handbags of the Holidays!
Sweet Relish is partnering with our community again to make everyone's holiday even more merry and bright.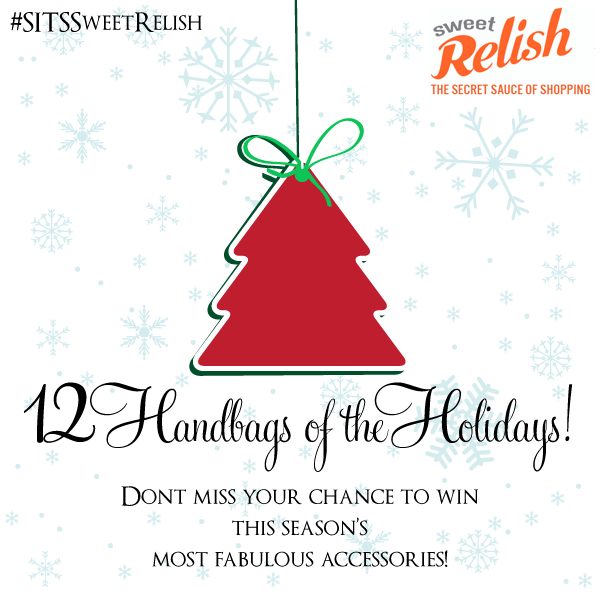 Just check out Tiffany's Sweet Relish list to see all that handbag joy that awaits you!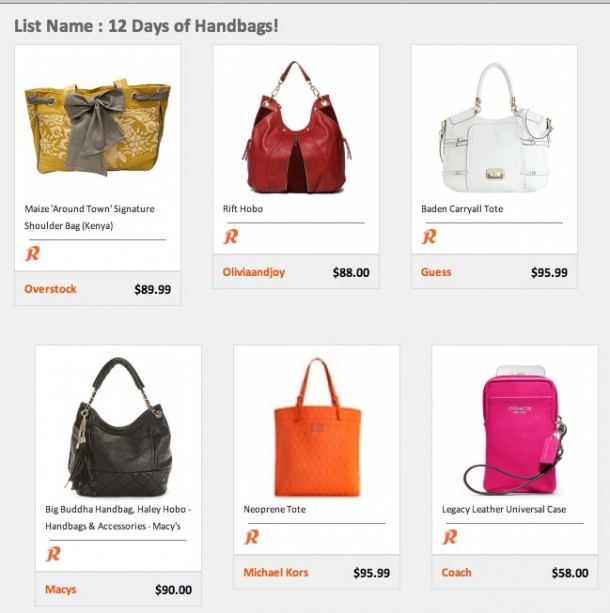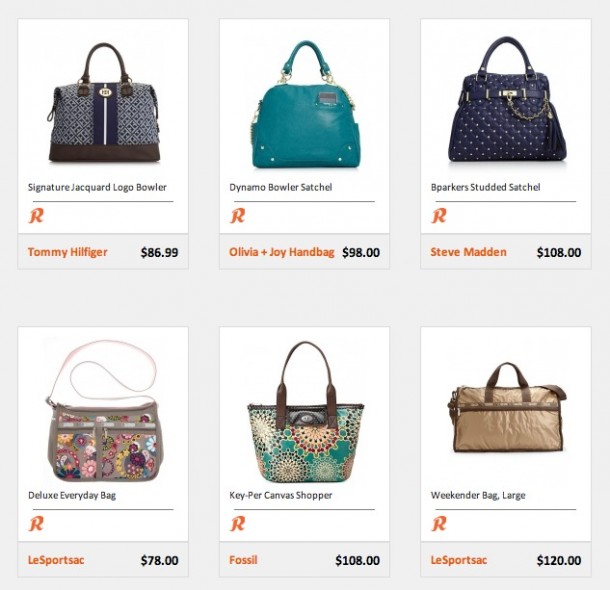 In addition to a fabulous bag, winners will find over $125 fun items from small businesses that Sweet Relish works with packed inside.
How to Enter the 12 Handbags of the Holidays Giveaway Series
Entering is super easy! Just stay glued to our Facebook fanpage. We'll be announcing new handbag giveaways all around the blogosphere throughout the remainder of December.
And with 12 different handbags to choose from, there will definitely be something for everyone.
We're Announcing Bloggy Boot Camp 2013 Too!
Our first stop in 2013 is happening in Phoenix, Arizona April 12-13.
Because of the great success we had in Chicago in November, we have scheduled another event focused 100% on the business of blogging and how to make money in the space.
The two day event starts Friday afternoon and continues through the evening for small group networking directly with brands. On Saturday, we'll be bringing you another full day of education presented not only by top notch bloggers in our industry, but also the PR and brand professionals you want to reach.
Win a Fully Paid Trip to #BBCPHX
If you'd like to enter to win to have your hotel stay, airfare, and conference registration costs completely covered by us, then join us on our new favorite site, Sweet Relish, and relish the items on your wish list this holiday season.
How to Enter
To enter into our drawing, just follow the below steps!
Head over to the Sweet Relish website and create an account.
Make your own Sweet Relish list with a minimum of 10 itms. Lists titled, #SITSSweetRelish, are automatically entered to win a trip to BBC Phoenix in April.
Leave a comment on this post telling us that you created your own relish list.
That's it!
This contest runs through the end of December 2012. One lucky winner will be announced on The SITS Girls Facebook page after the 1st of the year.
Want to Buy Your Ticket to #BBCPHX Now?
If you want to guarantee your spot with us in Phoenix, then you'll definitely want to go ahead and purchase your ticket now. The code, sitsgirls (all lowercase), saves you $20 off our early bird pricing on our Event Brite page.
About Sweet Relish

Whether your readers are interested in helping create and share their "Dear Santa" list, pulling a must-­‐ haves for their good friend, getting a sneak peak at what their spouse wants for his or her birthday, or simply identifying and stocking up on the season's hottest trends, Sweet Relish is the place to do it.

What is Sweet Relish?
Sweet Relish is a fun and useful way to add some flavor to your online shopping experience and share all of your great finds on the web.

People use Sweet Relish to save their favorite products, organize them into lists, discover sweet new items and connect with friends to share all of the interesting things they come across online!
This post is sponsored by Sweet Relish. To read more about our giveaway policies, go here.