This post may contain affiliate links which may give us a commission at no additional cost to you. As an Amazon Associate we earn from qualifying purchases.
On the 7th day of SITSmas, my SITStahs gave to me…
…a giveaway from Kids Decor, Inc.!
From wall clocks to boutique hanging wall letters to step stools to frames to bedding for your baby's crib, Kids Decor, Inc. has tons of unique and inspiring pieces for your little one's play space and bedroom.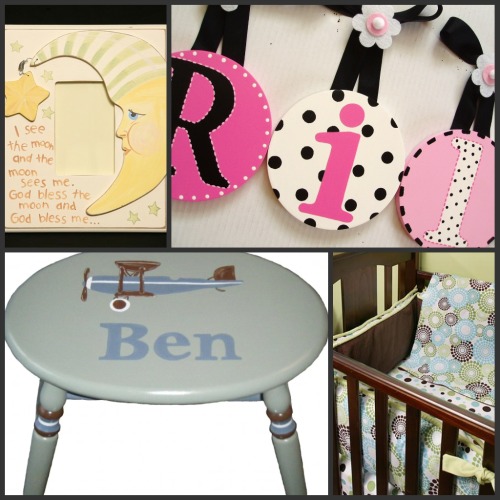 We're offering one lucky winner a $35 voucher to spend on anything at Kids Decor, Inc.! Take a look at all they have to offer for a chance to win.
To enter to win visit Kids Decor, Inc. and leave a comment on this post telling us how you would change (or design) your child's bedroom!
For extra entries, you can:
Leave a comment on the Kids Decor, Inc. Facebook page describing an item you love from the site.
Tweet this message: Merry SITSmas! I'm celebrating the season with 12 Days of giveaways from @SITSGirls: http://bit.ly/ib05gE.
This giveaway will be open for 24 hours and is available to everyone, everywhere. We will choose one winner at random and contact her via e-mail. All SITSmas winners are announced on our Facebook page daily.
Kids Decor, Inc. is also offering our readers 20% off of your total purchase with the promotional code: SITSMAS20.
* * * * * * * * * * * * * * * * * * * * *
Would you like to be featured on our website and get a nice bump in traffic and followers? Then let us showcase your blog! Read about how to get involved here.
And, as always, when you see this button:
Be sure to support your fellow SITStah & leave a comment!