This post may contain affiliate links which may give us a commission at no additional cost to you. As an Amazon Associate we earn from qualifying purchases.
Congratulations to Stacy Moreno! She is the lucky winner of our American Express gift card.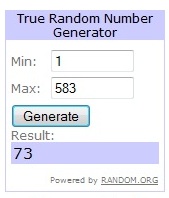 Ever since I saw Tyler Florence make these on the Food Network, I've had a mini obsession.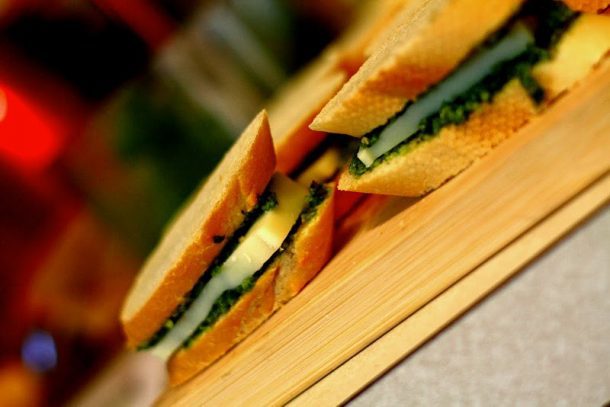 Grilled mozzarella and pesto sandwiches.
Who thought that grilled cheese could get any better?
Making homemade pesto is easier than you think too! (I now do it at least once a week!)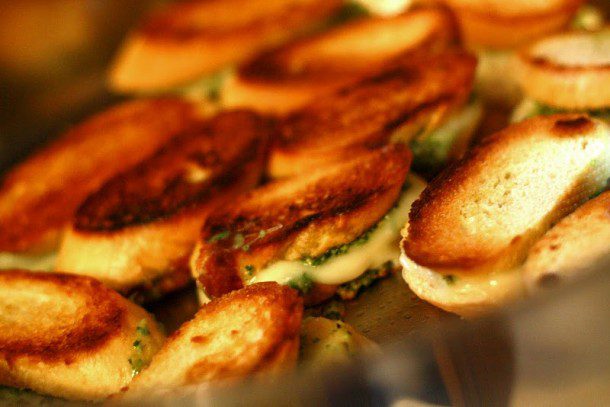 I made these baguette size for a party I threw last week and they were a hit. Be careful though, they are highly addictive!
What's not to love? Stringy mozzarella sandwiched between two pieces of crisp-tender bread and a dollop of fragrant pesto!
Grilled Mozzarella Pesto Sandwich
4 slices of thick cut sourdough bread
1 ball of fresh mozzarella
1 cup of fresh basil pesto (recipe follows)
Salt and pepper
Extra virgin olive oil
Basil Pesto
1/2 C pine nuts
2 C fresh basil leaves
1 C fresh Italian parsley leaves
1/2 fresh Parmesan cheese
2 garlic cloves
1/4 t salt
1/2 C extra virgin olive oil
Combine pesto ingredients in a food processor and pulse until well combined, but still rough textured. Set a large skillet over medium heat. Assemble sandwiches by smearing insides of bread slices with pesto. Arrange a layer of sliced mozzarella and then place another piece of bread with the pesto side down on top. Drizzle olive oil over the skillets surface and place the sandwiches on the hot skillet. Place another heavy skillet on top of the bread slices to squish them down and form a "press". Turn after 2 or 3 minutes. The sandwich is ready with it is golden brown and the mozzarella has melted around the edges.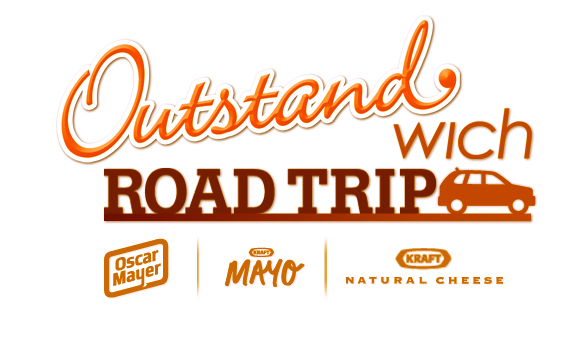 We're big fans of a good sandwich here on SITS. And whether it's a Wisconsin Cheesy Ham and Apple Panini, a New Jersey Double-Stacked Oven Grinder or a Virginia Shrimp Salad Sandwich – every region in America has its own signature specialty! On Kraft Foods' Outstandwich.com, you and your readers can learn to make some of our Nation's favorite sandwich recipes and enter a weekly sweepstakes for a chance to win a $3,750 cash prize – enough for a REAL road trip your whole family can enjoy!
Here's how it works…
Invite your readers to visit the Kraft Foods "Outstandwich Road Trip" at Outstandwich.com and enter for a chance to win one of four $3,750 cash prizes in the "Outstandwich Road Trip" sweepstakes – one given out each week!
Tell your audience about the Outstandwich Sweepstakes using the hashtag, #Oustandwich, on Twitter. Everyone can enter once per day on the Oustandwich site.
For more details on the sweepstakes, you can read the official rules here.
Giveaway!
To provide a bit of extra summer fun for our SITStahs, Kraft Foods is offering a $100 American Express gift card so that one lucky winner can take their own mini road trip adventure.
To enter, simply leave a comment telling us what your favorite type of sandwich is.
For optional, bonus entries, you can:
Giveaway will end next Wednesday, August 3. One winner will be drawn at random using random.org and notified via e-mail. Winner will then have 24 hours to respond before a second participant is selected.
Disclosure: Kraft Foods is providing the prizes for this program at no cost to The SITS Girls. This program is not administered or sponsored by Kraft Foods or its affiliates, but solely by The SITS Girls.