This post may contain affiliate links which may give us a commission at no additional cost to you. As an Amazon Associate we earn from qualifying purchases.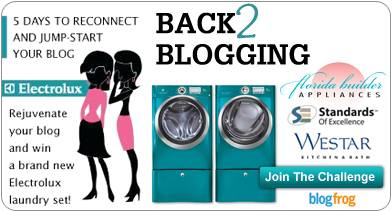 Day 2 of our Back to Blogging event!  It's not too late to join in! This week is all about getting you back into a posting and commenting routine now that summer is over. And, as added incentive, one of our lucky participants will walk away with Thelma and Louise, our fabulous washer and dryer set.  If you need the details, I've included them at the bottom of this post…
Today's assignment is to re-upload a post you wish more people had paid attention to…
Tiffany is sharing hers:
I have a few posts I wish people had paid more attention to, but one that I think is timeless and I wish women would keep in mind before they rush to judgment is my Mother's Day post from 2008 and 2009.
This is what I posted last Mother's Day. It is still exactly what I want to say.
Breast or Bottle.
Your Bed or Crib.
Home School or Public.
Single or Married.
Nanny or Not.
Six or One.
Disposable or Cloth.
At Work or At Home.
Juicy Sweats or Cat Sweaters
Homemade or Store Bought.
No matter your Mommy style. I love you. I support you. I thank you.
Happy Mother's Day.
When I read this, it reminds me that we are all doing the best we can.  And, just because someone does it different, doesn't mean it's wrong.  It just means its different.
Now it's your turn! Link up a previous post you wish more people had read and explain why.
To recap, here is how you can participate in our Back to Blogging event:
Play along! Write a post using the daily prompts we described here and then link your post on SITS each day this week. All posts should mention and link to our sponsors, Standards of Excellence, Westar Kitchen and Bath, and Florida Builder Appliances, somewhere in the text.
Like! Click the Like button on our sponsor's Facebook pages: Standards of Excellence, Westar Kitchen and Bath, and Florida Builder Appliances.
Follow! Follow Standards of Excellence on Twitter.
Tweet! Send out the following message on Twitter:
I'm getting #Back2Blogging w/ the @SITSGirls. And thanks to @SOESupply, maybe Thelma & Louise can come live w/ me! http://bit.ly/aad1L5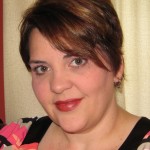 Discusss! Join Jennifer from Momma Made It Look Easy as she continues the discussion on today's topic in the SITS Girls Community in BlogFrog.
I've never had a problem writing about the cute things my kids do, or the annoying things my kids do, or writing about my husband or really myself, but the one thing I've had trouble writing about is my faith…
It's sure to be another great day of dialog. Join us!
Our Back to Blogging event will remain open until this Sunday, September 19 at midnight PST. This means that you have the next 7 days to tweet, Facebook, BlogFrog, and link up your posts. Contest entries can be left on any of the daily posts this week. Just be sure to leave a separate comment whenever you Like our sponsors on Facebook, follow them on Twitter, or tweet the giveaway. Each of these qualifies as one entry into the sweepstakes.
Good luck!